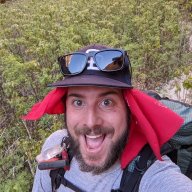 Joined

Feb 23, 2017
Messages

165
April 17-22nd.
Some friends and I went into Dark Canyon, hoping to complete Steve Allen's loop from Canyoneering 2.
We camped at the trailhead on an incredibly windy night, finding shelter behind some slickrock overlooking Lost Canyon.
I found some scat full of juniper berries near my site. First to identify gets my internet points.
Obligatory Sundance trail overlook shot.
We reached the last point to grab water without issue, and loaded up. I will keep the exit canyon photos and traverse to myself to maintain some of the mystery, but anyone can DM me. I found Allen's the right amount of information that things are clear enough while still engaging. We reached the terrace above Dark, enjoyed dinner, and discussed whether or not to continue.
The traverse and the route up to the terrace is long and difficult. I am impressed with anyone that can complete Day 2 of this traverse as described without it being type 3 fun.
We made a difficult decision to turn around and enjoy a more relaxing, type 1 fun trip. We were struggling, not with the navigation or energy necessarily, but with maintaining a strong enough pace to beat our water supply while leaving ourselves an out if the crux proved too much. Trust Steve when he says this is arduous, it is. I find myself once again incredibly impressed with his will and commitment to step out here with the amount of supplies he did, working on these routes.
The next morning we turned around and headed back into Dark back the way we came. The limestone pools in Dark are incredible, and unlike any of the other canyons I have traveled in. The rest of trip was spent exploring Dark, Lean To, and Youngs. The wildflowers were still in pretty good bloom.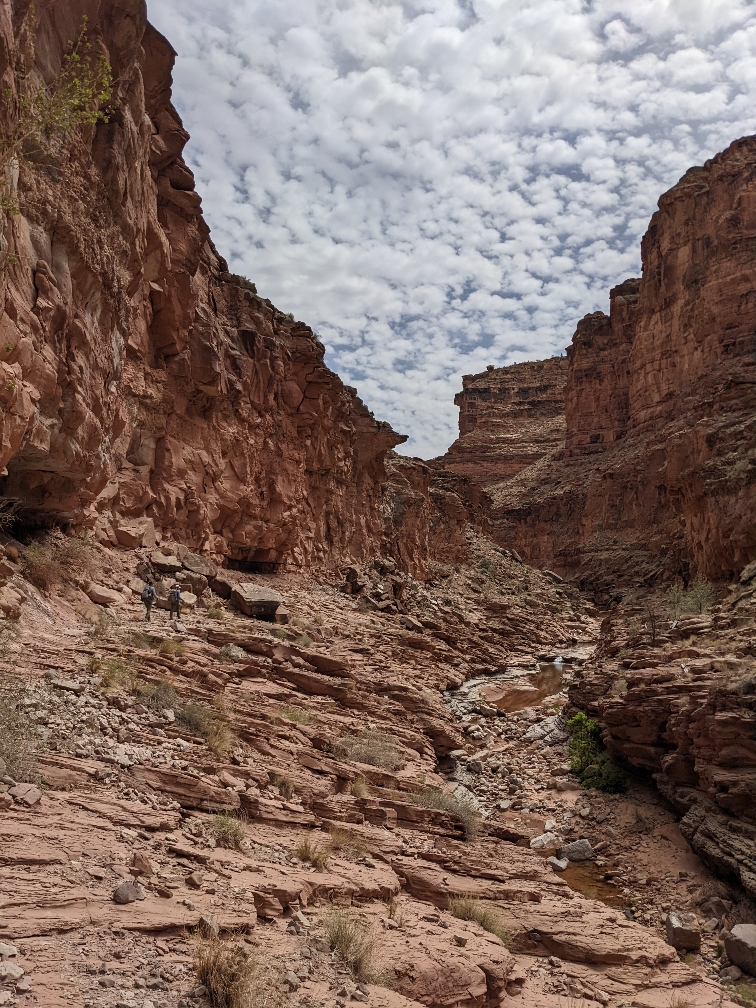 Above the big dryfall in Lean To.
Sunset in Lean To
Endless pools up Dark
Flox in Bloom
Big pool below a large pouroff high in Lean To
Approaching Lean To
Paintbrush in Dark
Endless waterfalls
Snowbrush I believe.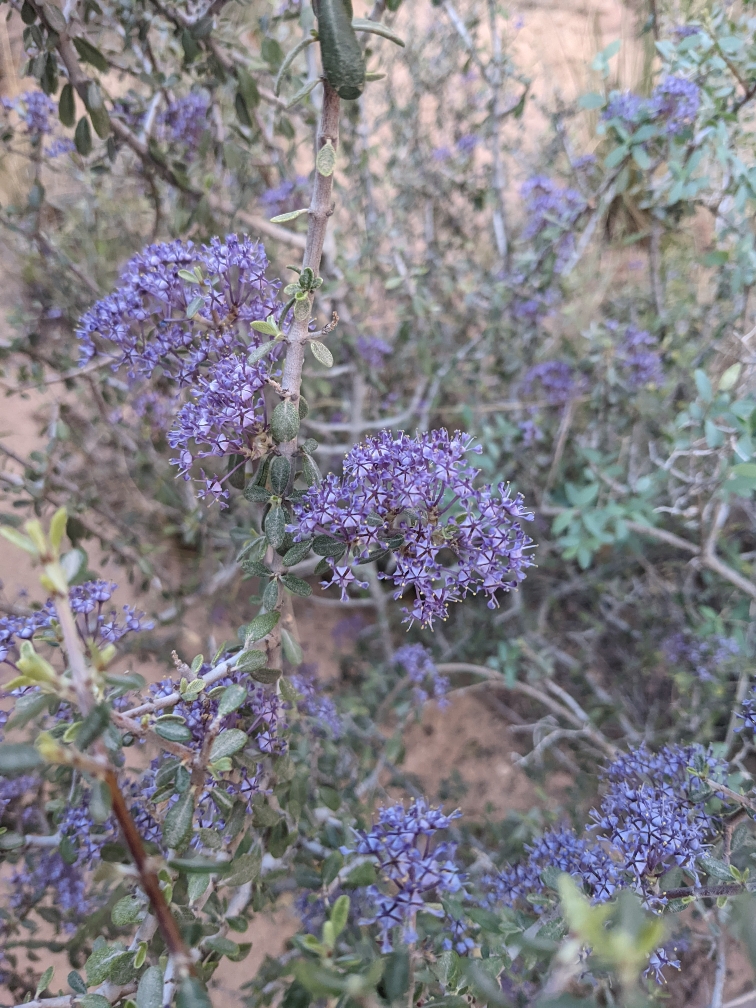 Desert Prince's Plume
Mojave Mound Cactus
Youngs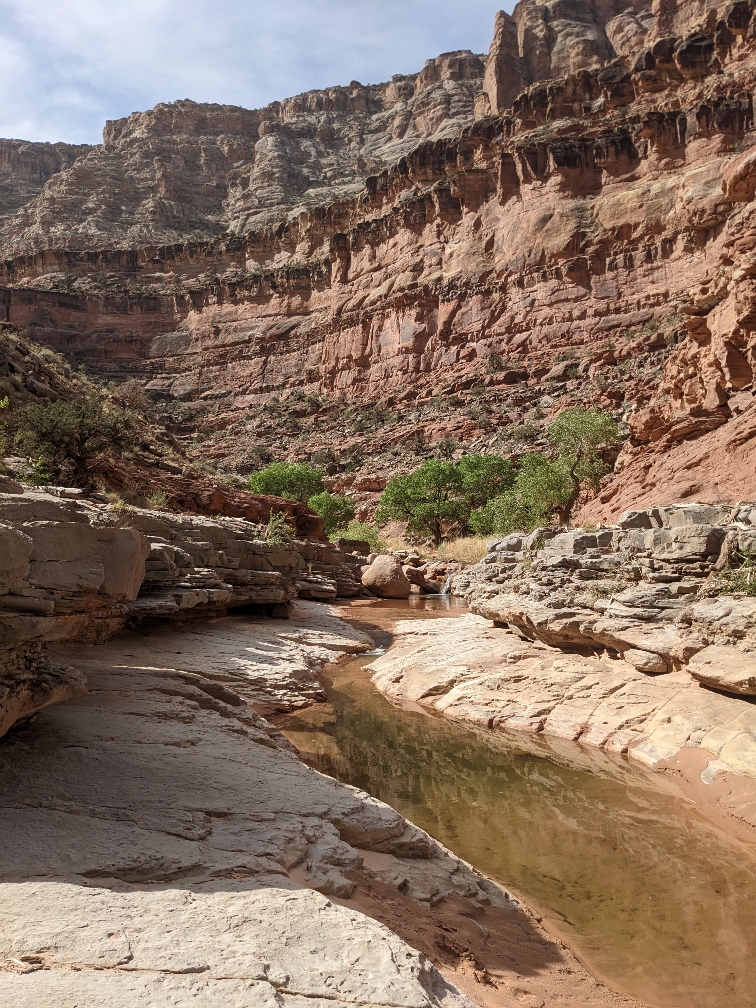 Looking down Youngs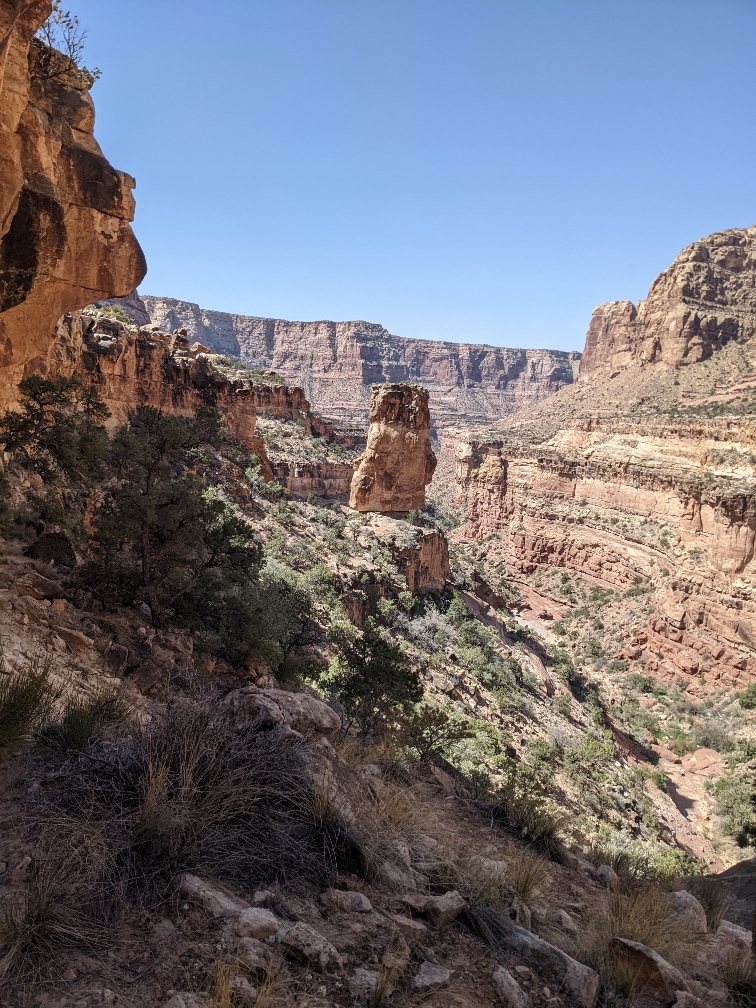 Heading down Dark
Sunset looking out the mouth of Lost
Evening Primrose
Sunrise hike out amidst primrose
Sunrise at the top of the Sundance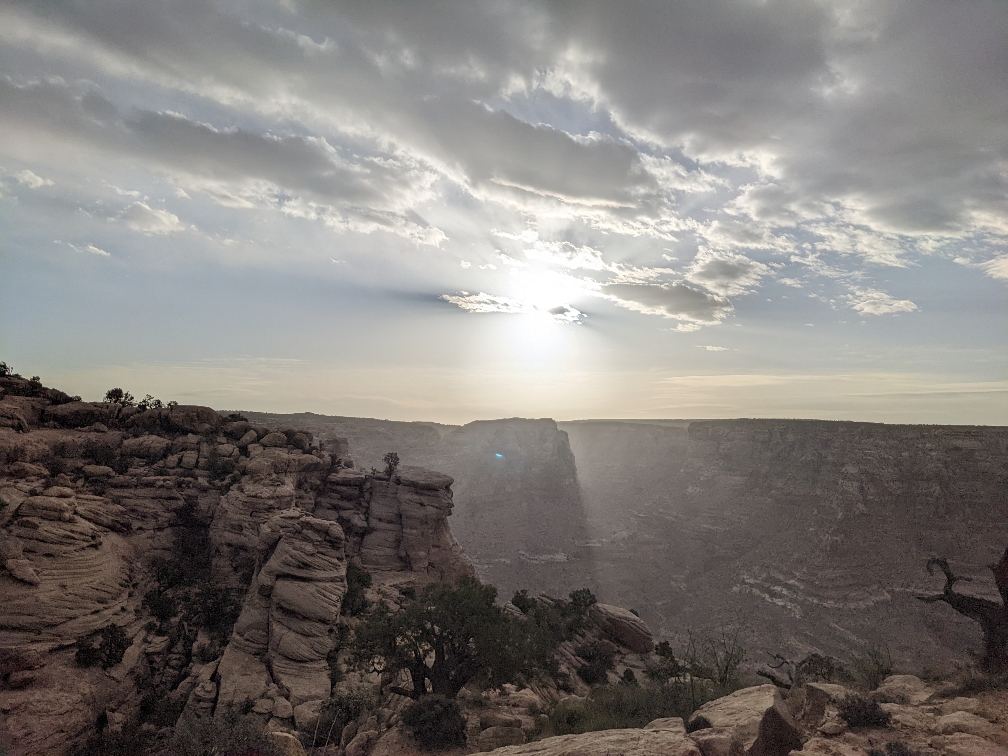 I look forward to getting back into this area and exploring more of the plateau and surrounding canyons.
Sent from my Pixel 4a using Tapatalk