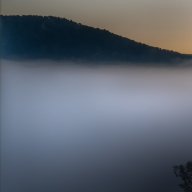 Joined

May 19, 2012
Messages

1,941
I have always been a Canon guy, with a short detour with a Panasonic 1st gen DMC, so I shocked myself (and my spouse) when I drank the megapixel coolaid and bought a Sony A7R, the body that fits (almost) in your pocket. 36 megapixels!
The cool thing is that Metabones makes a great adapter for my Canon glass, so I don't have to invest in some Zeiss lenses. But the Zeiss 55mm 1.8 is calling me..........
I will post a review of sorts when I have had a chance to work with it.