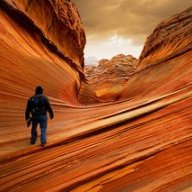 Broadcaster, formerly "ashergrey"
.
Joined

May 5, 2012
Messages

1,724
USFS is out with its EIS on sheep grazing in the Uintas. In a nutshell, they're proposing to do nothing. Their study says eliminating sheep grazing from the current allotments would help the environment, but because it generates a small handful of jobs and about $2.5 million in annual economic impact the sheep should stay.
It's an interesting EIS as there are only two serious alternatives: no grazing at all, or the current scheme. The FS rejected outright a proposal from Uinta Co., Wyoming to expand sheep grazing, both in geography, season and number of animals. But they also ignored possible positive benefit to bighorn sheep because they reason domestic and bighorn herds would co-mingle off of FS lands anyway.
Other interesting notes: all of the sheep that graze the allotments (both north and south slope) originate in Wyoming. Sheep-related agriculture in both Utah and Wyoming has been on a steady decline since the mid-20th century. The FS sees sheep as a "stabilizing force" on the economy of Uinta Co., Wyoming, the loss of which would have a ripple effect on recreation.
Website:
https://www.fs.usda.gov/project/?project=44503
Full EIS doc:
https://www.fs.usda.gov/nfs/11558/www/nepa/98915_FSPLT3_4656983.pdf