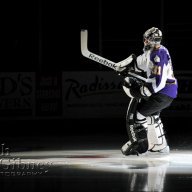 Joined

Jan 17, 2012
Messages

246
So, with the increase in work, I think I'm going to be able to set aside enough scratch to put together a return trip to southern Utah in the fall. I don't think it will be until after November 3rd. The bonus is, I hate being super hot, especially while hiking, and that was a downer the first time I went out there, though the downer will be the shorter days...
My friend would like to try to visit the wave/CBN, and if we do that, I'd also like to check out CBS since I've been to CBN (though there's a lot out there I didn't get to see outside of the main wave area)... we also want to keep the driving to a minimum as, during our first visit in Sept/Oct 2010, we did a pretty good sized loop (basically Vegas>Page>Monument Valley>Moab>Torrey>Bryce>Zion>Vegas) and put over 2000 miles on the rental car. we also ended up with an insane itinerary and tried to fit way too much into it and got burnt out (with a touch of heat stroke, I think...) We're thinking we'd like to keep it to a smaller area and concentrate on maybe longer hikes, and better photo ops (especially sunsets/sunrises). Personally, I'd love to see some of Zion (we just drove through, as my friend was extremely sick and it was 100 degrees, october 3rd
) and some of Escalante. I'd love to be able to do Coyote Gulch, though I'm not sure how practical that would be unless I could snag one of you as a guide
Just kind of thinking out loud here, but I'm hoping to put together a good off the beaten path itinerary over hopefully 12 days in early november... Any suggestions?
We'd probably fly in/out of Vegas again, and rent a car. Personally, I'd like to do some camping, though I'm not sure the best way to get camping gear out there if we're both flying (Have never done that before)....
Any way, I'm hoping to pick all of your brains for any suggestions, tips, tricks, etc. I appreciate it in advance, and it'd be great to meet up with some of you guys if you'll be around!