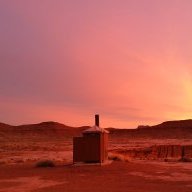 Joined

Jul 11, 2015
Messages

16
Hello All,
I've been lurking on this forum since late 2013 and finally decided to join. I've seen some amazing trip reports and photos on this site; it's actually helped me plan a few of my own.
As for me, I'm from the Utah Valley and have a lot of interest in any type of adventuring around my state. Whether that be canyoneering, backpacking, mountain biking or even 4x4. I enjoy it all!

Recently, I've been looking into a Uintas trip for early to mid October. Somewhere around the 13th. Probably to Allsop; I've seen some beautiful pictures up here of that area. I do, however, have a concern with weather for this trip. I know it's a total toss up. I'm mainly concerned with snow. I would like to here your guys' thoughts on Allsop, and how the weather might be at that time. I don't know if the trail will be super snowy or if the road to the trailhead will even be open. Any input helps.

Thanks for creating a super awesome community for an avid adventurer like myself and others alike. I look forward to being a part of it.