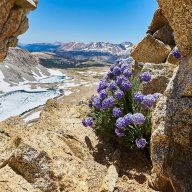 Joined

May 16, 2016
Messages

1,098
I am shocked that not one map company does a map of the Teton Wilderness or really anything between the Winds and Yellowstone. I'm aware of the Forest Service maps but in a lot of cases, they haven't been updated in a while.
I stumbled across "Greater Yellowstone & Grand Teton Recreation Atlas"
https://www.amazon.com/Greater-Yellowstone-Grand-Teton-Recreation/dp/0929591305
It seems like this would be a good overview of the GYE. Not something for navigating, but for the big overview of the area. Has anyone seen this?
Any idea about this one "Backpacking Wyoming: From Towering Granite Peaks to Steaming Geyser Basins"
https://www.amazon.com/Backpacking-Wyoming-Towering-Granite-Steaming/dp/0899975054/
I also found this "Atlas of Yellowstone"
https://smile.amazon.com/Atlas-Yellowstone-W-Andrew-Marcus/dp/0520379772/
It looks to be looks to be an awesome resource for the park. I'm going to drop some hints to my wife and maybe I'll get something useful this year