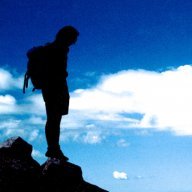 Joined

Jun 25, 2012
Messages

4,427
FROM THE MODERATOR
Just like the original Guess the Spot but for non-United States locations.
Simple rules: correctly guess the location of the current photo and when you win, post a new photo for others to guess. Make sure to use the @ tagging feature when someone wins so they don't forget about the thread.
FROM ME
Alright, since you broke the ice..
Guess the town barely visible, or, even the mountain range, or, even the climbing route type.
Hint: Not on this earth... i mean continent
(If you start another non US thread I can move this if desired)
Last edited: