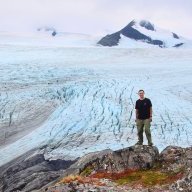 Joined

Apr 21, 2017
Messages

120
I doubt that many of us easterners would argue that our side of the country is more scenic than the west, but there is a serious lack of attention given to it at BP. In an attempt to give the states east of the Mississippi River some love, let's play Guess the Spot: Eastern US Edition. This will give those who haven't been out west much a chance to share random photos, show off their skills in recognition, and most importantly, give us easterners something to get excited about.
The original rules, pasted from the original thread:
Simple rules: correctly guess the location of the current photo and when you win, post a new photo for others to guess. Make sure to use the @ tagging feature when someone wins so they don't forget about the thread.
In the hopes of this thread gaining some traction, I'll start off with a place that is fairly well known.
Last edited: