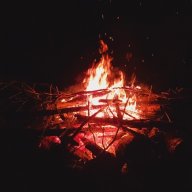 Joined

Aug 13, 2019
Messages

120
This was unfortunate. Guess it happens rarely but still unfortunate for victim and his friends and family.
Seems like a large group went looking for the bear and found it - it charged the group of 7 and someone shot it. But then they learned it was protecting a moose it was eating. Hope they got the right bear. If it wasn't, and they knew it was protecting it's food...would they still kill a charging bear? Wasn't clear if it was a bluff charge.
Investigators shot and killed the bear after it charged.
www.backpacker.com