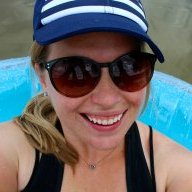 hiker-trash extraordinaire!
Joined

Sep 6, 2015
Messages

23
I just got home from three solid days at
Great Basin National Park
-- my 30th National Park! Great Basin is one of the least-visited National Parks in the Lower-48. This might have something to do with the fact that 'Great Basin' usually brings to mind bleak deserts and dry hills. Sure, a lot of Nevada can seem like a gray wasteland, but Great Basin National Park is a total gem. It's home to Mt. Wheeler, the second highest peak in Nevada at 13,063ft. The mountains are dotted with Bristlecone Pines, the oldest living organisms on earth. You can also take ranger-guided tours into Lehman Cave, a beautiful cavern ornately decorated with stalactites and stalagmites.
Visitor Center in Baker, NV
​
I started my trip with a
guided tour of Lehman Caves
. Honestly, ranger-guided cave tours are kind of a crapshoot -- sometimes they're painfully cheesy. But the 90 minute tour to the Grand Palace was great. Lehman Caves is definitely one of the prettiest caves I've ever been in. It's dripping with stalactites, stalagmites, and rare shield formations.
Lehman Caves
​
After the cave tour, I went along the scenic drive to the Wheeler Peak Campground. The drive had some big views of the Snake Range, but to be honest, it's not the prettiest scenic drive you'll ever do in a National Park. It's definitely cool, but not stop-you-in-your-tracks gorgeous. I quickly figured out that hiking was the only way to see the best stuff.
With that in mind, I started trekking. I ended up hiking all afternoon -- piecing together bits of the Alpine Lakes Loop, Bristlecone Pine Trail, and Glacier Trail. In roughly 6 miles, with Wheeler Peak looming in the background, I saw what makes Great Basin worthy of National Park status. The Alpine Lakes Loop was nice -- it took me past two pretty little lakes. But the best part, hands down, was the Bristlecone Pine Trail. There's nothing like hiking among 5,000 year old Bristlecones to make you feel insignificant in the best possible way.
I finished my hike by heading up the Glacier Trail, which led to the only glacier in Nevada, and one of the southernmost glaciers in the United States. Honestly, in late July the glacier was looking tiny and pathetic, but the alpine cirque was pretty epic.
bristlecone pines -- the oldest living things on earth
this sucker was 3,500 years old!

Glacier Trail



Stella Lake



Wheeler Peak Campground


The next morning, as I drove out of the park along Highway 488, I stopped to check out the ridiculous sculptures along the side of the road. Seriously, Nevada has some of the weirdest roadside art I've ever seen (Rhyolite, anyone?) Clearly, 'Horse with no Mane' reigned supreme.

Before starting the long migration back to St. George, I made a quick detour west to see Ward Charcoal Ovens State Historic Park. These six beehive-shaped charcoal ovens were used to make concentrated fuel for the mining industry back-in-the-day. Good stuff.

​

'Horse with No Mane'



Ward Charcoal Ovens State Historic Park
​