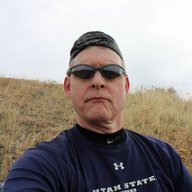 Joined

Dec 23, 2013
Messages

3,551
Had the day off today, so I decided to hike up Grandeur. We've had a cold spell here in Salt Lake, and the temperature at the Church Fork Trailhead was a cozy 19 degrees this morning.

When I go to the summit, I switched out lenses to a wide angle one, and used it on the way down.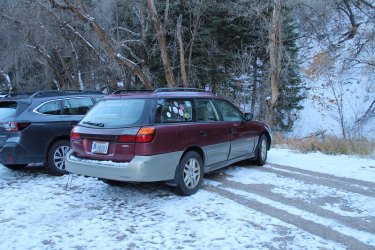 Chilly in the canyon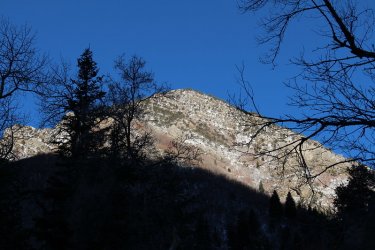 Sun hitting the ridge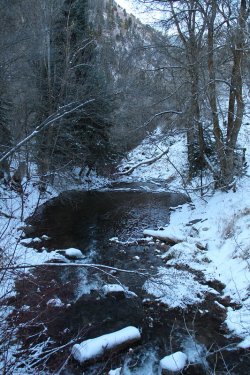 Millcreek
Walking through the Church Fork Picnic Area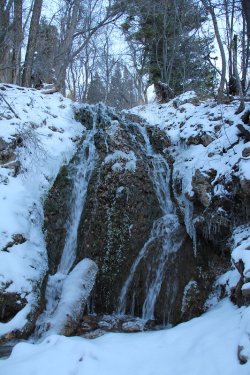 Small waterfall on Church Fork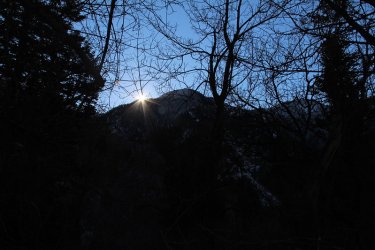 Sun coming up over Thayne Peak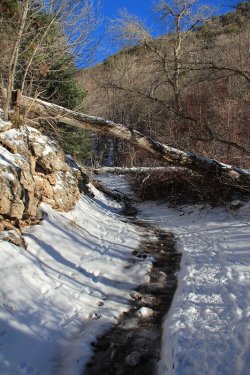 Trail crew please.
@Rockskipper
, get somebody on this. And why is there a stream
running down the middle of the trail. Both are unacceptable.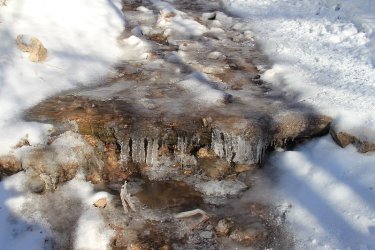 A little frozen waterfall on the stream that is not supposed to be there
White out!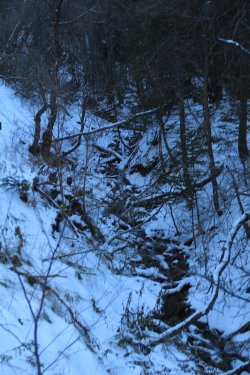 Church Fork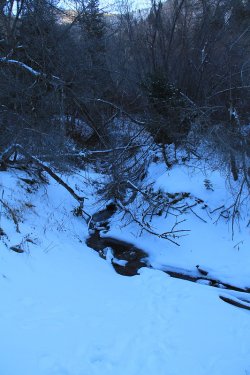 More Church Fork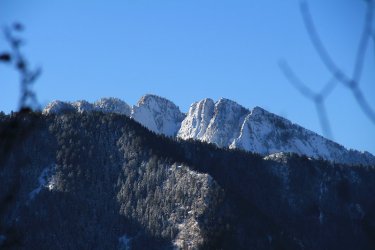 Mount Olympus. I bet it's cold at the summit.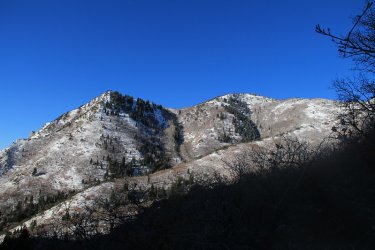 My goal for the day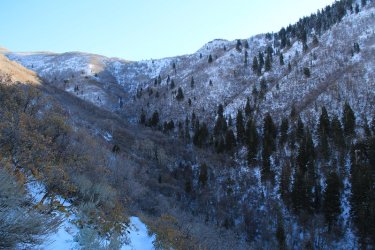 A cold Church Fork Drainage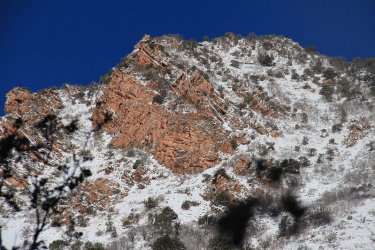 Sunshine on my shoulder makes me happy! Red rock along the trail.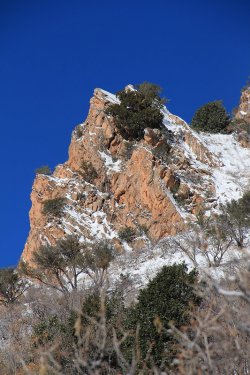 More red rock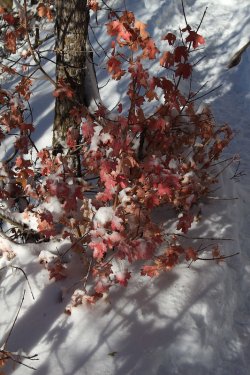 A different kind of red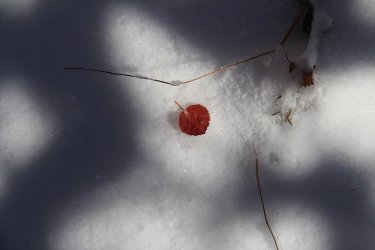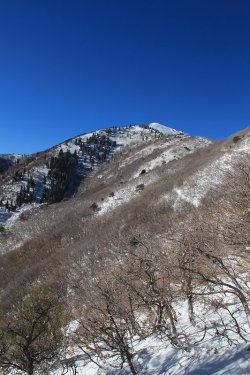 Can finally see the summit up there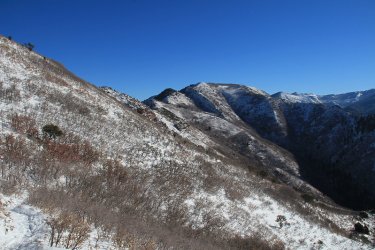 Church Fork Peak behind me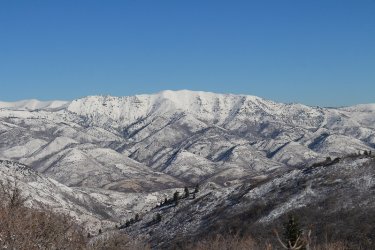 Lookout Peak to the north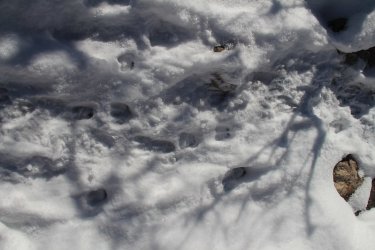 Deer track!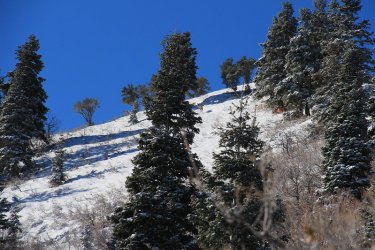 And there is the culprit above. There were actually three of them heading up the trail.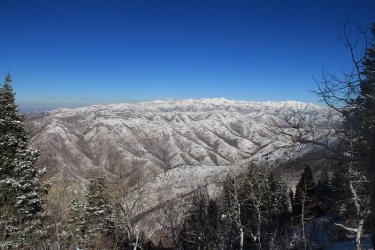 First real good look to the north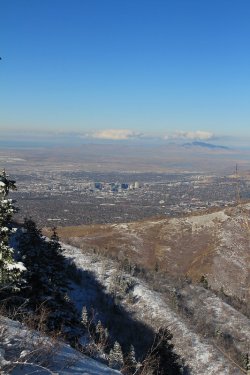 And a good view of downtown Salt Lake with Antelope Island beyond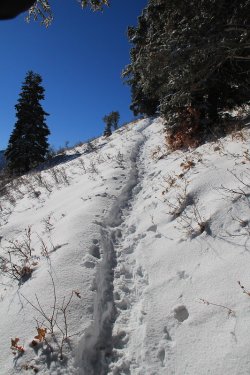 Who put this steep section here?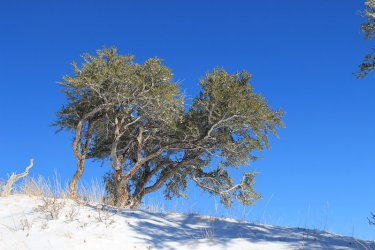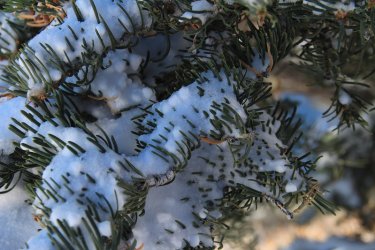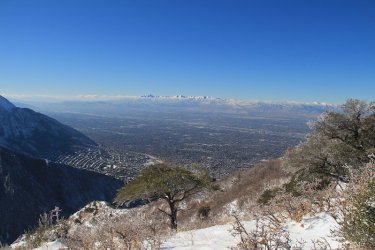 First view of the southern end of the valley, as I make my ay around to the west side of Grandeur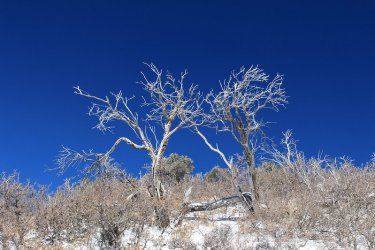 It looked to me like these two dead trees were dancing.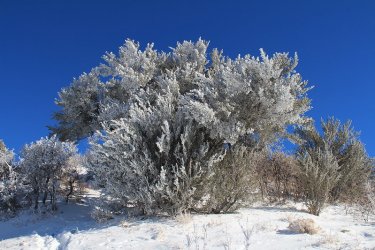 Frosty at the top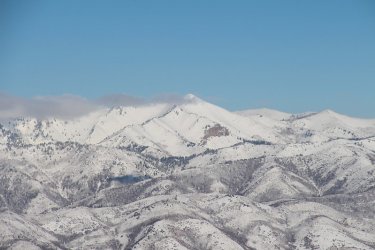 Clouds beginning to move over Grandview Peak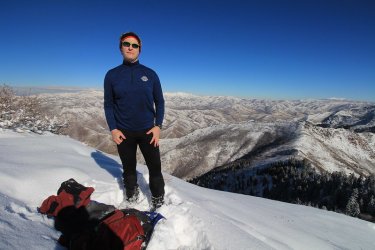 Time for a Scatman snack at the top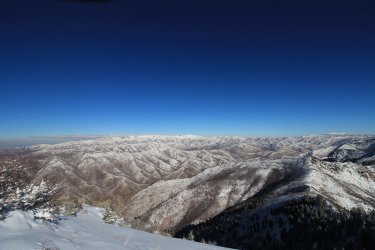 Wide angle shots from this point on.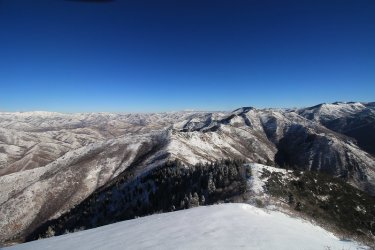 Looking east towards Church Fork Peak and Mount Aire. Also Millvue Peak, and way in the distance Murdock Peak can just be made
out. You'd think that ridge would be easy to traverse?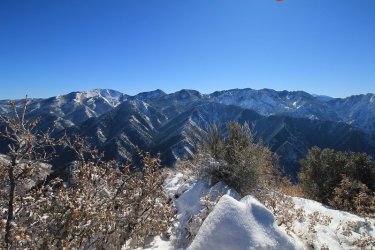 View of the Millcreek Ridge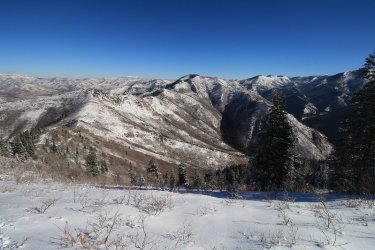 A look into the upper Church Fork Drainage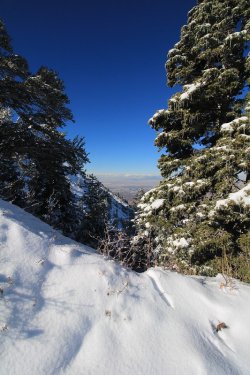 A peek at downtown again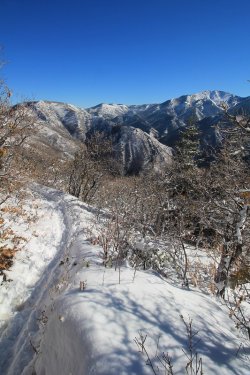 Gobblers Knob in the upper right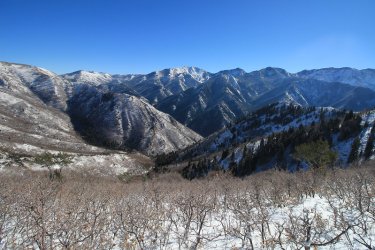 View up Millcreek Canyon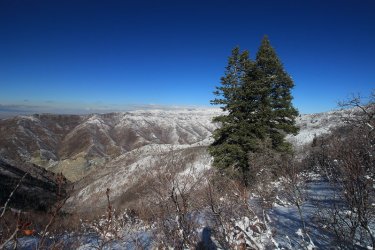 I think I see a Scat shadow in this one.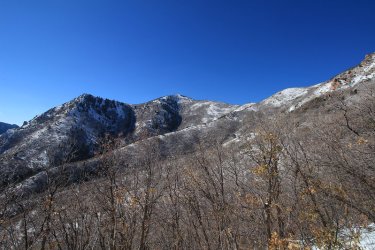 A wide angled view of Grandeur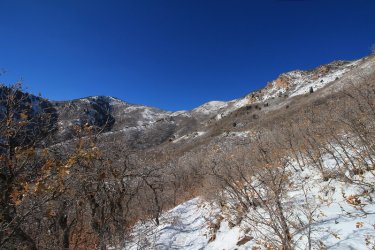 Grandeur and red rocks above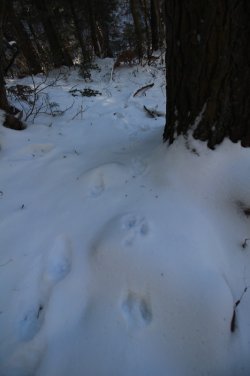 Wabbit tracks!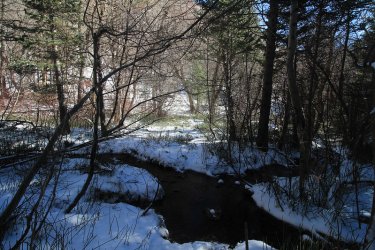 Back on Church Fork with some snake grass in the sun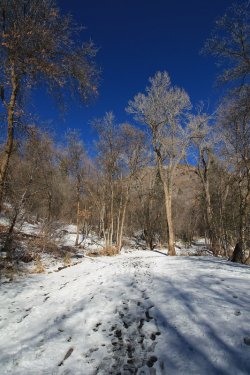 Heading back through the picnic area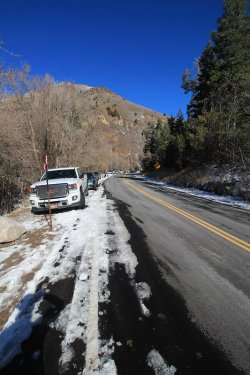 Back at the road in Millcreek Canyon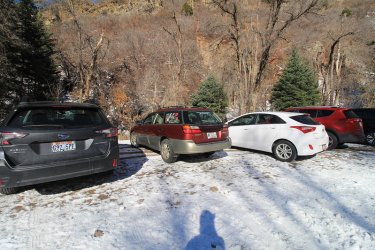 The Sube awaits with 29 degrees at 1:20 in the afternoon.
The End