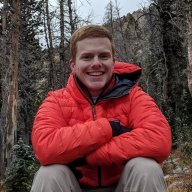 Joined

May 31, 2015
Messages

2,787
I noticed this a few months ago but failed to share. On the web-based Google Maps and the Google Earth mobile app, they've recently added a significant amount of 3D detail to some of the national parks. It seems like most of the areas in the Utah parks have been done so far, as well as areas in Yosemite, Yellowstone, and likely others that I haven't looked at. Here are some from the Needles District. Bryce Canyon looks pretty awesome as well.
I really like that you can actually see through arches. I also looked at Spring Canyon in Capitol Reef, and their mapping of the slot section was pretty accurate, complete with pour-offs and everything. Could be helpful for trip planning in areas you haven't been to.
Unfortunately, this level of detail doesn't seem to be available in the Google Earth program for PC. I fear they're eventually going to scrap Google Earth, like they did to Panoramio.