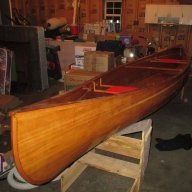 Joined

Jan 20, 2012
Messages

719
uintahiker submitted a new resource:
German Chocolate Fake Larabar
- trail munchies
I made some of these last night. More tasty stuff. These are good for wherever, but great for on the trail. I saw some other copycat recipes and kindof just threw this together to make my own.

2 c. dates (I had the chopped ones in the oat flour)
2 c. almonds
1. c. dark or semisweet chocolate. Dark is better because it's less melty than the milk chocolate is
1/2- 3/4 c pecans
12-3/4 c coconut flakes
1-2 TB water

Put the dates and almonds in a food processor, then turn it on for a...
Read more about this resource...