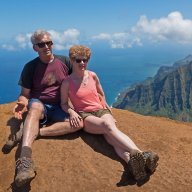 Joined

Sep 22, 2016
Messages

805
In mid March we helicoptered into the Campbell Icefield Chalet in the backcountry NE of Golden BC, for our third week of looking after lodge operations this winter. While there are some routine chores, and maintenance responsibilities- we were also there to ski. We had a great week of that in full-on spring skiing weather, along with the Okanagan section of the Alpine Club of Canada.
Our home for the week is the cabin to the right, with the wood fired sauna at centre.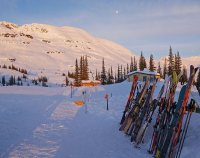 Returning to Campbell Icefield Chalet after the first afternoon of skiing.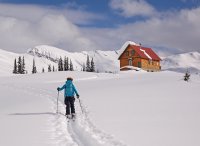 The weeks routine goes like this. Climb.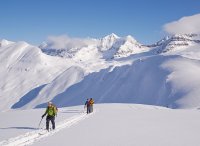 Ski.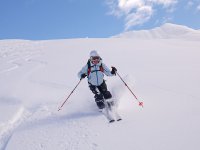 Repeat until tired.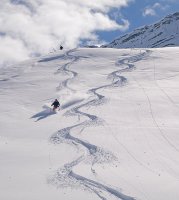 A highlight was a tour through a pass and up onto the Campbell Icefield itself, which is one valley over from the basin where the lodge is located.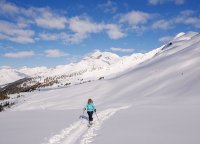 At the Low Col.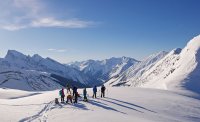 Onwards towards the icefield.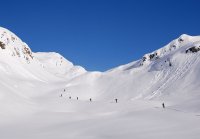 Through the moraines below the toe of the icefield.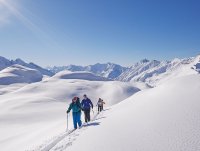 Lunch break on the High Col, after crossing the south part of the icefield.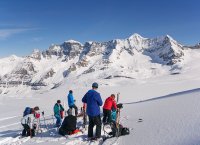 Time for some powder skiing!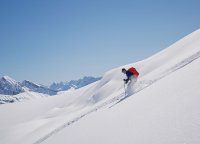 120 degree panorama of the icefield.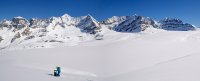 Back up, again.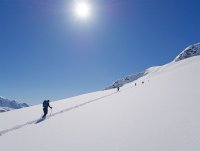 Ski some more.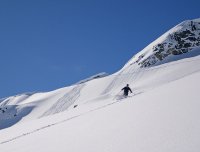 Home.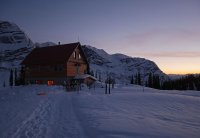 While conditions were too crusty around the lodge for a moonlight ski, the full moon kept the photographers busy on several evenings.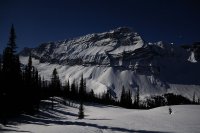 And also made for some good morning images.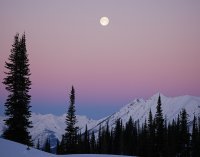 One day, some of us kept close to home and skied the nearby slopes of Paradise once the refrozen snow softened in the sun.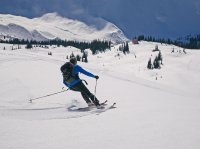 Did I mention the springlike weather with daytime highs of plus 5 to 8 Celsius?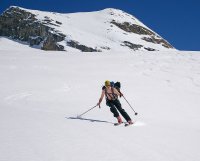 Corn snow on south and west aspects, with dry powder still on the high norths in the distance.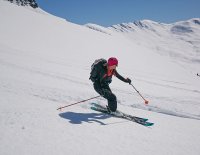 That was all well and good, but dry powder was the goal for another outstanding tour, to the Bluewater Glacier. We are heading for the low point on the skyline.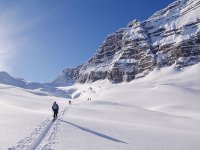 Looking back from the glacier. Spot the lodge?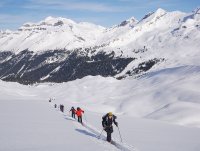 At the top of the glacier in time for lunch.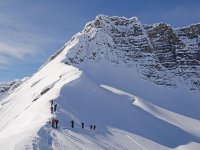 Views abound- looking over to the icefield, and the white pyramid of Mount Freshfield.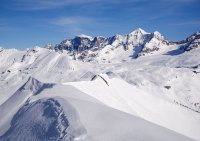 Although low angle- the long descent down the glacier was fast and fun. The superb skiing quality called for a repeat run.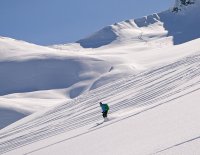 A telephoto look back from the lodge, at the days work on the glacier.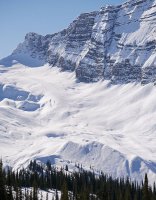 My wife Jo- happy after another great week at the Campbell Icefield!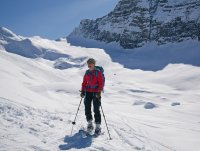 More pix from the trip:
https://steveriggs.smugmug.com/CampbellIcefield-March2019/
Our February 2019 trip that we organize for a group of friends:
https://steveriggs.smugmug.com/Campbell-Icefield-February-2019/
Last edited: