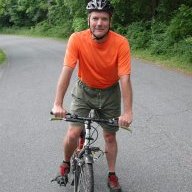 Joined

Dec 21, 2012
Messages

324
Thanks for the comments.
DrNed, we put in at Ruby Ranch and took out at Mineral Bottom.
Cheemicowbra?
Never saw him (or her).
Shuttle was a bit of a drag, long 3hrs. It only took 3.5 hrs to fly back to Baltimore.
The last section near Mineral Bottom was freaky. Here are some shots from another website. I don't think were got any pictures.