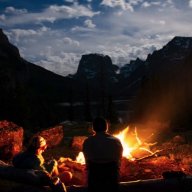 Joined

May 3, 2018
Messages

288
Hello everyone,
My wife and I after bailing from the Grand Teton trip went south for a 3 day 2 night in the High Uintas (was originally going to be 4 days 3 nights) but because of road work in wyoming a 4 hour drive took 8 hours. This was our first time here, the only info we had was photos and trip reports from this website but we were excited.
It did not disappoint, what a pleasant surprise and fantastic place. I had a little loop/route drawn up for a minute that I wanted to do and we were able to execute it within the 3 days.
DAY 1 | China Meadows > Red Castle Lake
11.43 Miles @ 1995 ft. of Elev. Gain


Off to the races, beautiful vista
Racing T-storms to Red Castle
Red Castle lake. Gloomy weather after sheltering from a T-storm, enjoyed the cool air though. At this point in summer (doesn't take long) I get tired of the heat, I prefer cold.
Red Castle from tent.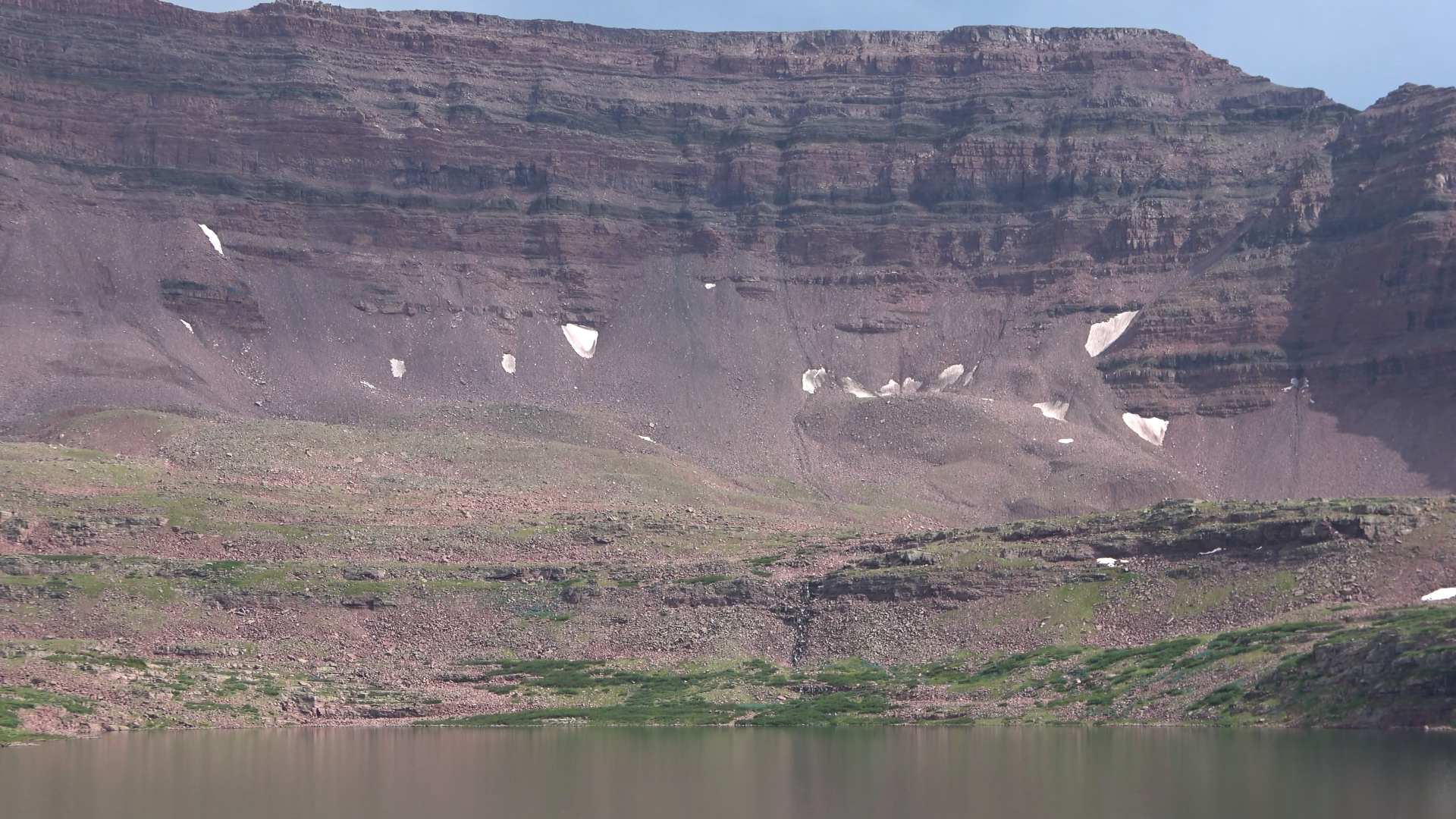 Sun came out later in the evening for a lil bit.
Utah Fish & Game makes getting a fishing license easy as hell. Get the app, pay for it, no paper just show the ticket on your phone. Other states need to pull their head out of their @$$ and do the same. Paper permits are archaic.
Great first day, though gloomy. The next 2 days will make up for the poor lighting in droves though!
DAY 2 | Red Castle Lake > The "SNEAK" (Cal topo doesn't have this trail-less pass named) > Porcupine Pass > Tungsten Pass > Unnamed Lake
9.01 Miles @ 2129 ft. of Elev. Gain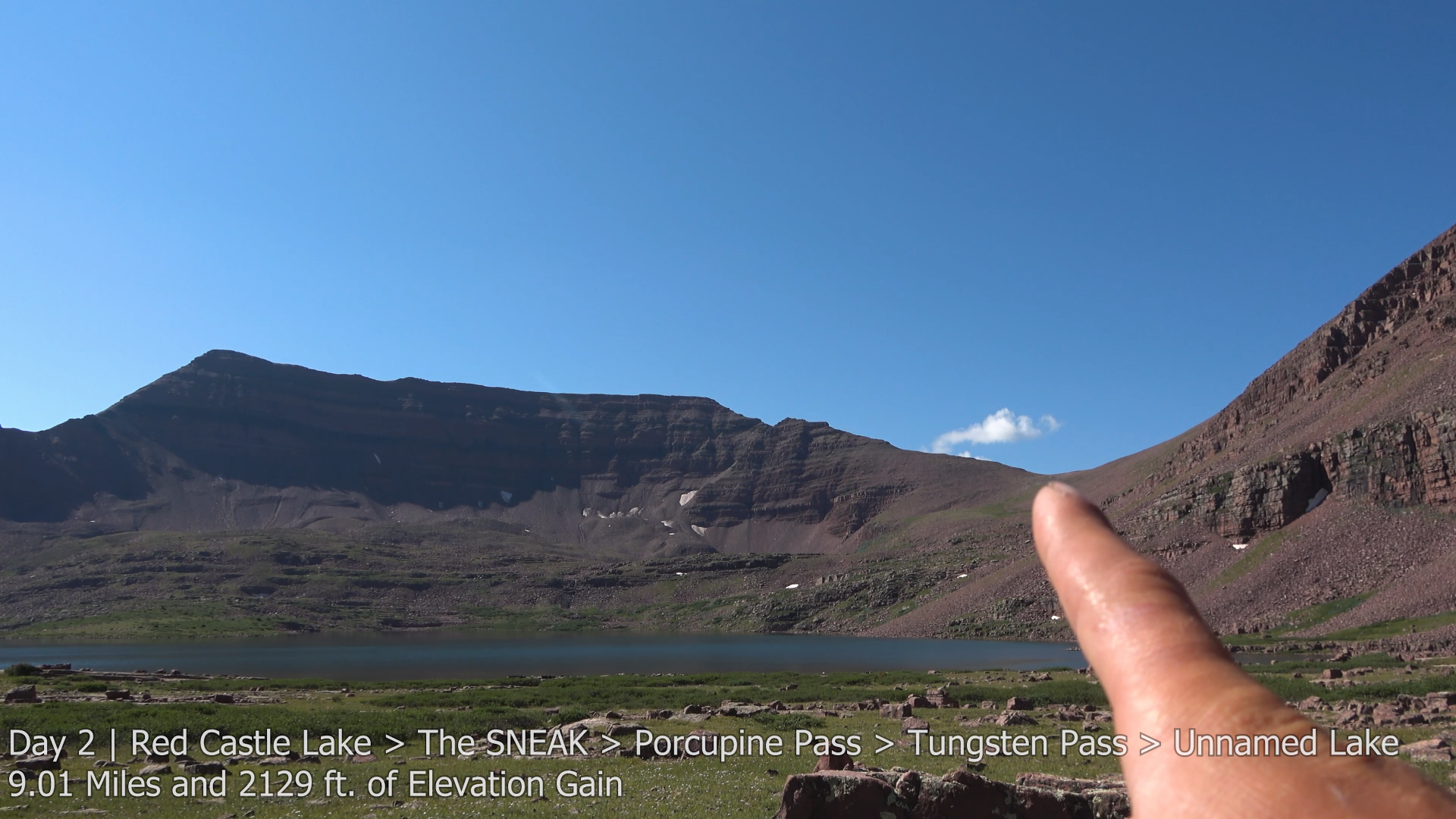 The first objective of the day. I also learned the Uintas weather does not cater to my style of backpacking to well. All T-storms literally start at noon and go for a few hours it seemed like. I like sleeping in and getting going at like 10am. I get up early for work, when on vacation my butt is sleeping the hell in.
Closer to the unnamed pass. The amount of people we saw in total on this 3 day trip (this was Thur-Sat) was about the same amount of people we saw in half a day in Grand Teton NP back country.
The other direction.
Other side of the pass. HOLY CRAP. High Country Heaven!
Down climbing a 30 foot section.
RUH ROH. I don't think we will make Porcupine Pass anytime soon... We set up tent between massive boulders and locked down the hatches and sat through a pretty decent T-Storm.
After 3 hours of rain and T-booms the temp dropped ~15 degrees burning out the fuel of the storm and we packed up and hiked up into the clouds of Porcupine Pass.
The clouds started to lift as we headed toward Tungsten Pass. It looked like the Scottish highlands, loved every second of the moody scene we waltzed through.
Sun came fast. A new artist rotated into our visual forefront.
Rock hopping over streams.
Tungsten Pass
Here is where we were trying to figure out the next time we can come to this range vacation-wise.
Started heading for an unnamed lake at the base of Mt. Powell, these fellas kept me entertained all evening. Watching them parade around.
Camp is off to the right behind those rocks/berm
Stampede!!!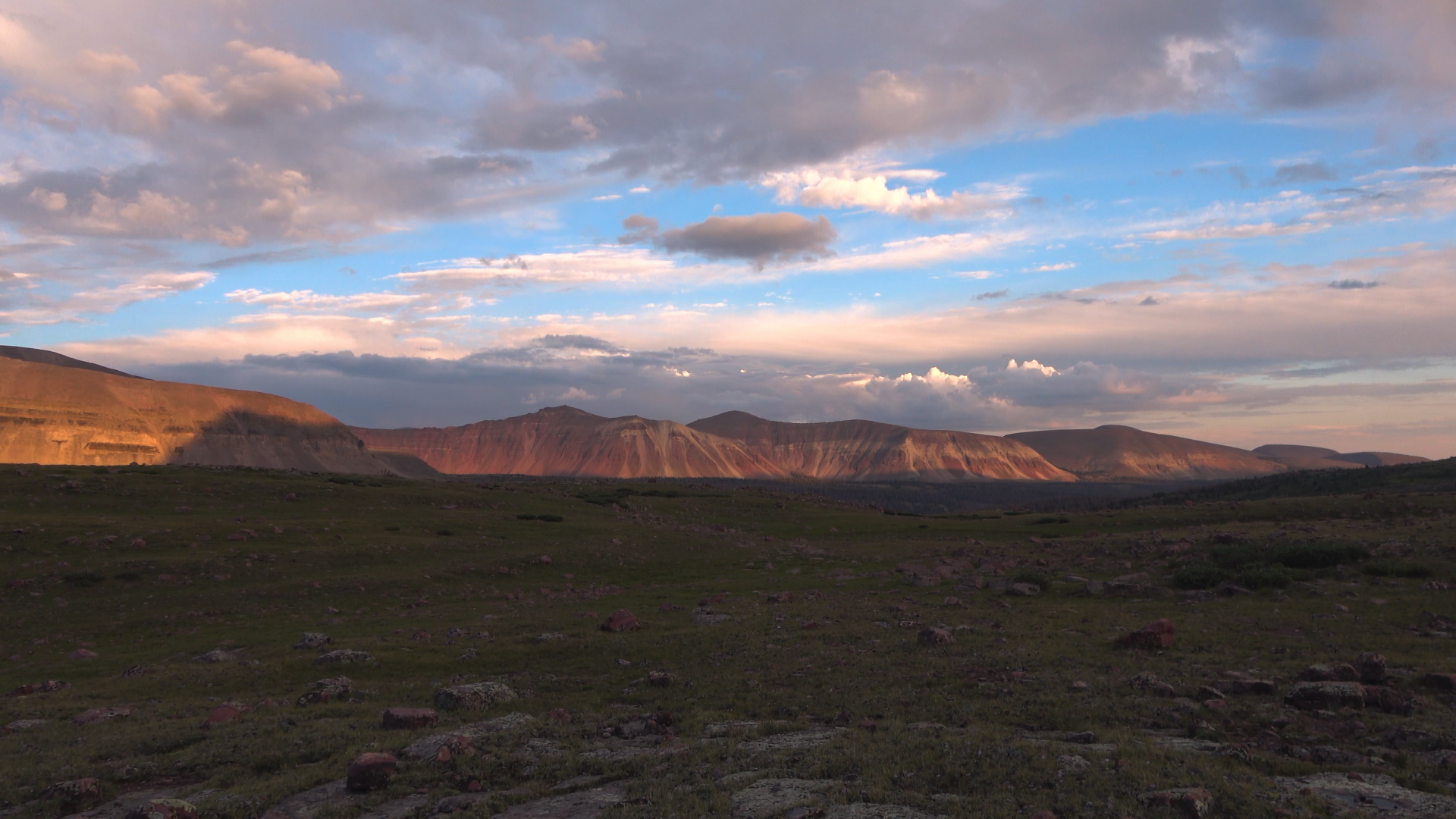 Posting this TR makes me want winter to be over already, even though it literally just started lol
Alpenglow
Love this place.
DAY 3 | Unnamed Lake > Smith Fork Pass > China Meadows (Out)
14.27 Miles @ 2580 ft. of Elev. Loss
Early start this day, wanted to hike out - get some beer and car camp in Flaming Gorge before returning home to Montana the following day.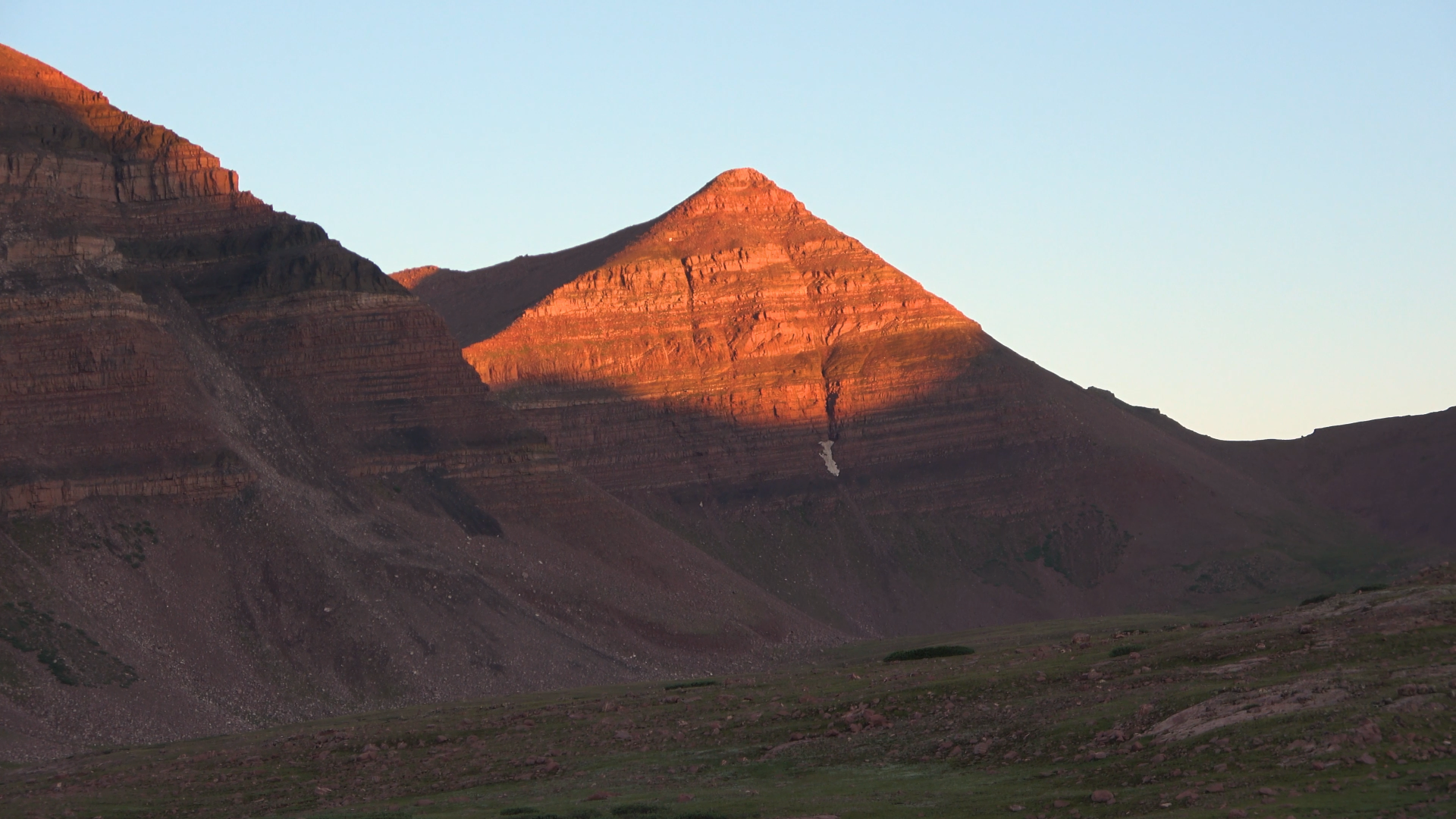 GOOD MORNING GLOW.
Smith Fork Pass
Cool wall.
Why the hell do I bother working.
Red Castle in friendlier lighting.
Amazing place, great trip. Love this website for showing me a new area with endless possibilities. Fantastic all around.