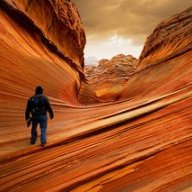 Broadcaster, formerly "ashergrey"
.
Joined

May 5, 2012
Messages

1,722
In November 2018, I launched an investigative
podcast series called Cold
about the 2009 disappearance of Susan Powell. For anyone who's familiar with the case, it will come as no surprise that my review of the case required some close study of Utah's West Desert region. I spent several weekends on the Pony Express Trail as well as in areas to the north and south scouting locations.
The photos below are gathered from those various expeditions.
Gold Hill
Pony Express Trail
Topaz Mountain
I80/Bonneville Salt Flats