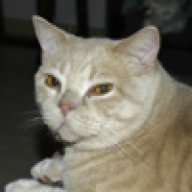 Joined

May 29, 2013
Messages

136
Years ago (2003) we had to repair our car first before we could start for a short trip in the afternoon. We decided to look for a view point we heard about. It should be located on the brink of Dolores Canyon.
We took UT 128 to Dewey Bridge and from there Entrada Bluffs Road normally used to go to Top of the World. This road comes wide and easy, even a limousine could use ist - at least for some miles.
(Pictures are old slidescans - limited quality!)
Old Dewey Bridge then....
....and now
The bridge burnt on April 6, 2008.
Entrada Bluffs
Entrada Bluffs are grey and salmon hued, quite different from other sandstone members. One may not recognize it immediately but Entrada lacks rubble piles at the cliffs feet.
Nice peak
The road leads through Cottonwood Canyon down to Dolores River but as far as we know this is private property. At 12S 0654420, 4294395 another gravel road leads to the south.
Entrada Bluffs Road in Cottonwood Canyon
Entrada cliffs
Along Sevenmile Mesa the second road reaches 12S 0656405, 4287790 on a junction.
Sevenmile Mesa
At first we used the trail straight ahead - wrong one! The right one goes to the left.
Straight ahead becomes tough after a while. We don't know - but would like too - if a good SUV could reach the bottom of this Cottonwood Canyon. (Not the same as mentioned above!)
In a distance: Uncomphagre Uplift
The trail ends at 12S 0661740, 4289760 with a loop to turn around. No spectacular view! Walk 100 feet and you get the view!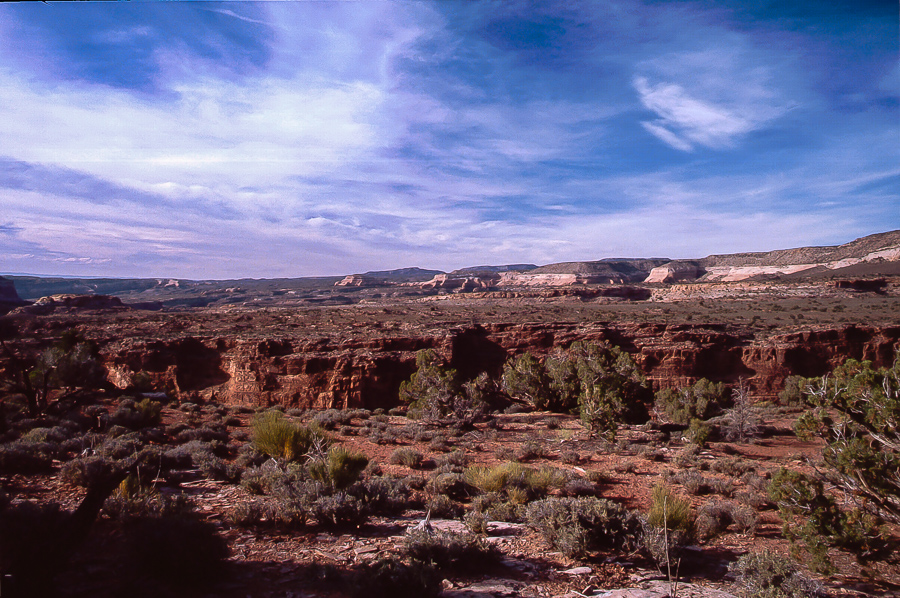 At first not that interesting
In a short distance: Dolores River Canyon downstream
The view point is some 800 feet above the River.
A rapid below
The river upstream
The "other" Cottonwood Canyon