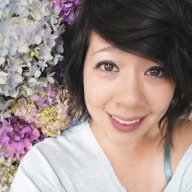 Joined

Dec 31, 2017
Messages

1,404
I am going to try to skip my story and keep this short, because I have so many pictures I want to share! I focused on sharing the main tourist attraction photos and not necessarily my favorite, but you can see them all at the link below.
https://evermoremoments.smugmug.com/Backpacking/Death-Valley-National-Park-0320/
I have been wanting to get out to Death Valley for the last couple years and it just never worked out. So for my 31st Bday, if weather permitted, I was going to make it happen!! I consider myself very lucky to have gotten this trip in right before travelling stopped being an option. I left my house at 0030 on Thursday March 5th and made the 8 hour drive to Death Valley (I had to stop and take a nap, definitely feeling the results of age haha).
Since I had never been to this NP before, the plan was to do ALL the touristy things and sightseeing and just camp around the park. It all worked out fabulously AND I can say that Death Valley is officially my favorite NP (that I have been to, of course)! I have never been anywhere that has made me feel so small. I understand that we are all small and insignificant, but this park really pounds it into you. I found myself enjoying the sensation very much, perhaps it was shockingly humbling.
Dante's View
There is a road down there...
I don't know what this mountain/hill is? I just know that it was love at first sight! I started singing "Candy Mountain" for the rest of the day. Such wonderful colors!
Badwater Basin
Golden Canyon
I also went to Devil's Golf Course thinking it was the Sailing Rocks, but I didn't like the photos. Then I went to Artists Palette.
Camp night 1 was at Stovepipe Wells Village. It was mostly a parking lot with 20 tent sites at the end of the lot. I can't say that I enjoyed the setup, but was grateful to be outside and was grateful I got a spot. Other people were setting up their tents in the RV parking lot.
Day 2:
I drove to a small town, Beatty. There is a ghost town right next to it, and I was mixing this up with Bodie Ghost Town hah, but it was still a good time! I love taking photos of rust and old wood...aged things, so much character!
Rhyolite's Ghost Town and...museum?
I think this was the first critter I had seen.
There were these random pieces of art out and about.
Sorry, if this nudity offends.
I LOVED THIS PIECE and why it was there. I want to go on the hunt for more!
Christ and the disciples? Maybe...IDK.
Next was Ubehebe Crater!
On the way there, I kept seeing these orange bushes! I was all excited. I found out it is called Dodder and it is parasitic. Still neat to see for the first time though!
The wind on top of the crater was insane. I am not afraid of heights, but I do seem to have this newer fear about falling off high places...I wanted to hike around the crater, but the wind and my fear got the best of me. I intend to work on my ridge walking abilities. Hopefully, sooner rather than later.
Next, I went back to Stovepipe Wells to have a vodka soda and then went to hike Mosaic Canyon. The cocktail hit me harder than intended, and so I just stopped at the first flowers I had seen and enjoyed my new macro lens. I walked back with some lady and had a grand old time (alcohol helps with my shyness).
Enjoyed the sunset at camp.
I spent another night without my fly on, but at 2200 I woke up from sand whipping me in the face. I debated on just continuing my slumber...but maybe 15 minutes of wind and sand, I got out of my tent and threw the fly on. Good thing I did, because I still woke up with a ton of sand in the tent haha.
Last edited: