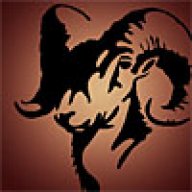 Joined

Feb 15, 2013
Messages

109
Cove Canyon
So when it landed that just two of us were going to be able to go down Cove Canyon in Grand Canyon, we hesitated and considered other options. I am proud to still be toughing it out on the adventure circuit and I think Jenny is too....but this canyon required a 60m rope and then the pull. It required full camping gear for the multi day affair that it is. We had the option to forgo the pack rafting and all the gear it entails, but, but, but it is about the most fun part of the adventure. Edgy? Yes! Fun? A ton! So with apprehension and REALLY big packs, we commit to the project, with the only concession being an extra day on the permit. May all my concessions be as good, as having one more day, in the big ditch.
Many of my friends and associates have done Cove Canyon. I am late to the party. Friends were in there just weeks ago and Jenny had done the canyon in November. Ranger Todd Seliga is a good friend and he is a very special person and so it felt a privilege to have him share our camp the night before our adventure. So much fun was it, that the engaging conversation continued well into the morning. As we watched the cool hours of the AM pass away, we knew there would be a price to pay, as the sun rose higher and the temperature climbed. At 9:45 AM we finally pulled ourselves away from our most interesting pal.
It is an 8.5 mile hike to the canyon head. Well less than half that as the crow flies. As we passed the side canyons of Cove via convoluted passage, the heat of the day took its toll. My pack may have been a dozen pounds heavier than Jenny's, but she was carrying 40+% or so of her body weight. Waaay more than me. If I tried the same, I would crash and burn.
The hours evaporated, like the sweat did, during our frequent breaks. The sun had reached a lower angle by the time we found our way into the canyon. While we had shade now, the rougher and dropping terrain was working me over pretty well. You either push your pack around or your pack pushes you around. Clearly the later was happening for me. Or is it better to say "happening TO me?" I teetered, toddered and struggled mightily. At least I had a lighter pack for the rappels, as the big rope was on the wall and not in my pack.. Jenny had to hang her "beast" of a pack every time the rap went free and use a chest harness rig for all the other raps.
There is often water to be had in Grand Canyon slots, but it can be spaced far apart. So it was with trepidation that we continued down canyon in lower light, with nary a drop to drink. We found a pothole and called it a night, quite higher in the canyon than we hoped to be. Something would have to be done about the way the pack was winning the battle with us, for the next day. Dinner and to bed, coated in dried salty sweat.The Grand Canyon asks a lot of you. It gives up its secrets grudgingly.
The next day we would only cover 3 miles or so., but the tide would turn. Time would be eaten up by big packs and big raps and a pair of boulder filled sections, but the packs got more manageable, a lot for me and a bit for Jenny. We gained strength. That was part of it. I wore my wetsuit to the waist. While that was a bit 'swampy" it was easier than carrying it. Carried less water and drank on the fly. A day's less food too. It all added up. It only takes a few pounds to cross the threshold between being pushed around and pushing your pack around instead. We had a fine camp this night and we carried on an extended and interactive conversation with an owl and were visited by a ringtail cat, at midnight.
The next day, the terrain grew easier and in spite of Jenny having to build an anchor or so, we landed at the river in the early afternoon. I have done about 50 miles on the river in a pool toy. My memory embraces how much fun I have every time, but conveniently forgets how scared I am every time, readying to launch. Little boat, all my gear, a big turbulent river. What was I thinking? Our friends found the river "pushy" just a few weeks before. I was intimidated.
The first riffle seems more like a rapid. We pass on the highest water. Jenny regrets passing on it. I don't. She is a way more experienced boater than I will ever be. I do run a rock garden route, kicking off rocks of lava and once being pinned on such a rock. Very exciting. Not very smart. After days of quiet, heat, sweat, struggle and toil, in a beautiful place....... we are wet, being propelled quickly, in the moment, in the noise, on the edge of rapid and eddy wall alternately.. Brown water spins us, spits us, sends us down, faster than we moved all trip. Five miles passes in a bit under 2 hours of excitement.
We set up camp above Lava Falls and turn all the trees into drying racks. The sun is out. The breeze is mild. The shade cool and all the world is just perfect. We visit the BIG rapid and feel the air displaced, by this monster. The gear dries. The food tastes wonderful and the night temperature is perfect. The next AM we get up early, in the cool and finish the 3,000 foot ascent in 1.5 miles, in 3 hours. Car shuttles and long dry dirt roads await. I thank my partner Jenny for her skill, toughness and patience. It has been a fine way to spend my last four days in my 50's.
Ram
Cove Canyon below the escarpment at sunset
Ranger Todd
Jenny wrestling the beast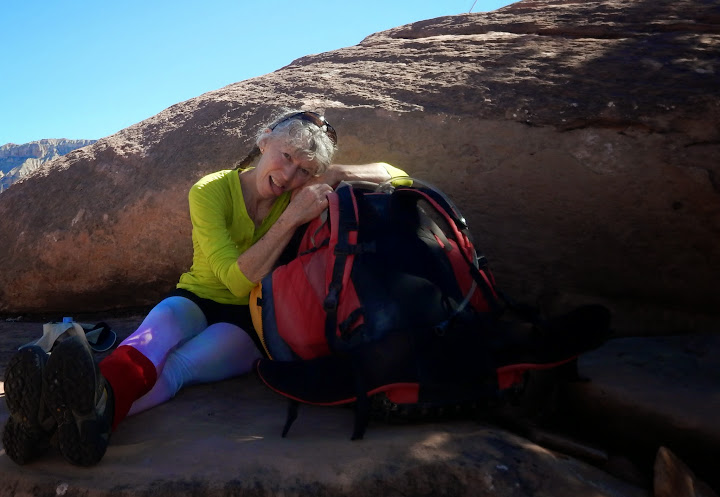 Springs dot the canyon
Locking pools
Reflections of a late afternoon
Stage 2 and 3 of a 3 part, 60m rap
canyon glow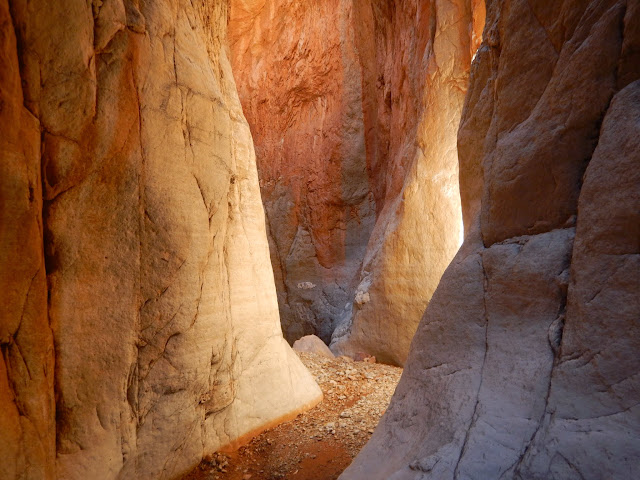 cactus innards-texture
The burning bush on the rim
life
Ripples
2nd camp
Mauv Limestone
Our water source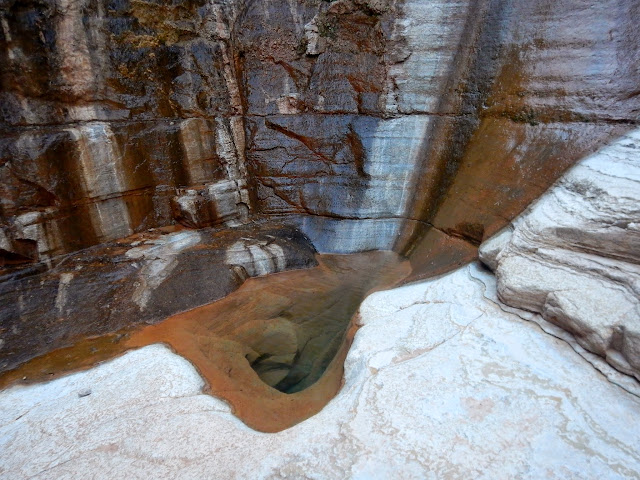 Anchor maestro
A distant relative
Third day's lunch. The river in front of the back wall
River time
Ready?
Lava falls up top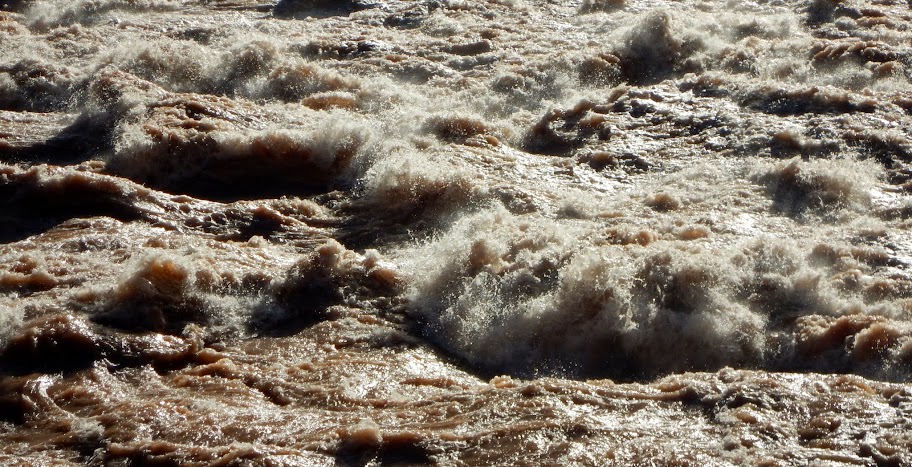 Some Lava Falls videos
https://picasaweb.google.com/108034287150978265447/LavasFallsRapid#6118312851061283202
https://picasaweb.google.com/108034287150978265447/LavasFallsRapid#6118313106110012402
https://picasaweb.google.com/108034287150978265447/LavasFallsRapid#6118313401818762210
Featured image for home page: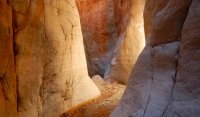 Last edited: