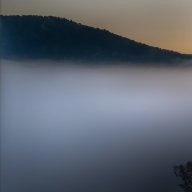 Joined

May 19, 2012
Messages

1,682
This has been discussed before on BCP, but I believe it may be relevant to this discussion.

RS 2477, enacted In 1866:
"the right-of-way for the construction of highways across public lands not otherwise reserved for public purposes is hereby granted."

Amended in 1976:
"Nothing in this Act, or in any amendment made by this Act, shall be construed as terminating any valid lease, permit, patent, right-of-way, or other land use right or authorization existing on the date of approval of this Act"