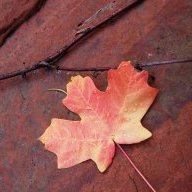 Life really is better Here
.
Joined

Apr 20, 2013
Messages

840
One more question: I'm thinking we may make camp one night near the confluence of Death Hollow and the Escalante and day hike (without the heavy packs) part way up the river towards the town of Escalante and back to our base camp. How nice is that stretch of trail/river? Is there mostly consistent water along that stretch? We will either do this as a side day hike (on Day 3), or alternatively go up the W. side of the Boulder Mail Trail (on Day 2) to the Mamie Natural Bridge and thereabouts. Is one of these day-hikes much better than the other?

Also, my impression is that there should be clear water and at least okay camping in the Sand Creek area just a couple of miles from the trailhead. Is that correct? We'll plan on making it all the way to Death Hollow on Day 1, but if we're delayed, it will be nice to have Sand Creek as a backup plan. It will also be nice to top off on water there.

Thanks again everyone for all the input!
Sand Creek water, normally yes. Also true for camping, although not really in Sand Creek itself, just thereabouts there are various slickrock options- ie do not expect a cottonwood shaded oasis or an alcove. There are also options after you climb out of Sand Creek on your way to Death Hollow, again on slickrock mostly to stay off the crypto.
For side trips, the continuation of the BMT to Mamie has some great scenic sections, But it's a climb out the other side and full on sunny, so all depends on the heat and if you want to be out in the sun. You can camp down in DH just after the split with the BMT and could climb up early in the morning before sunrise and get a better sunrise and views than down in the canyon. That's just my opinion though.