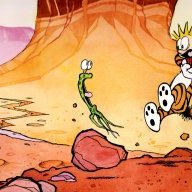 Joined

Mar 31, 2016
Messages

594
At the trail head ... getting ready to head up the trail
this is the trail early on ... muggy and damp ...
remains of an old sawmill along the trail
boardwalk through some wet area
grave stone along the trail ... could no longer read the inscription
old debris along the trail
looking back down the valley ...
trail through the woods ...
my son & I ... getting ready to go up and over the Chilkoot Pass ... we followed the red poles that the NPS had placed to mark the "trail". It was mostly a rock scramble to the pass.
at the top of the pass ... descending into Canada (BC)
Warden Cabin over the pass & in Canada
Summit Station ...
looking back up at the pass
outhouse with the best view ever!!
My son at the summit (sorry, photo is out of order)
heading down the valley ...
Happy Camp ... our campsite for our second night on the trail
our tent at Happy Camp
Near Deep Lake ...
remains of a boat frame ... the gold rushers attempted to float down the river on these hand made boats, most didn't make it very far.
and here's why they didn't get far
taking a break ...
our camp site at Bare Loon Lake, last night on the trail
Bare Loon Lake
Bennett Train Station ... we took the train back to Skagway from here (White Pass & Skagway RR). This is a tourist train & they sell one way tickets for hikers to return to Skagway since Bennett is a 5 mile hike to the highway. The RR put all of the hikers in one car away from the tourists.
It had rained fairly heavily from Bare Loon Lake to almost Bennett ... we were pretty soaked by the time we got there. Fortunately we had some dry clothes to change into for the ride back.