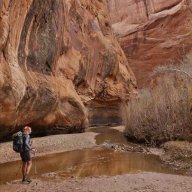 Joined

Jan 4, 2015
Messages

2,744
Rejoice! Full details here:
http://caltopo.blogspot.com/2018/12/android-open-beta.html
It's still in beta testing, so I'm sure Matt would appreciate any feedback. I found it to be pretty laggy for a while this evening. But something's better than nothing. If you have a paid-for subscription, you can download different layers for offline use. IOS is supposedly coming within a few months.
Maybe this makes me a nerd, but a caltopo app is by far the best "gift" I could get for Christmas.