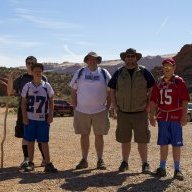 Joined

May 7, 2012
Messages

14
It has taken me a while to put this trip report together. Back on May 25th, I took my boys along with my brother-in-law and my nephew to Buckskin Gulch. My brother-in-law has just moved out here from North Carolina and I figured I would show him some of Utah. We headed down on the 24th and stayed in Kanab. The next morning we got up and headed over to Rock House Valley Road and made it to the Wire Pass trailhead where we started our hike. We didn't have tons of time as we had to head back to Bountiful later in the day. So, we decided to spend about 5 or 6 hours in Buckskin before making the long drive home. My brother-in-law James could not believe how amazing it was down there. Here is our group at the trailhead. We are definitely not small people.
It was a beautiful day with lots of high pressure, so there was no chance of rain anywhere in the area. The high temp for the day was 83 degrees. All of the water packs are loaded with water with extra gatorades in the packs as well to make sure we stay hydrated. Plus we had a cooler in the car with ice and extra gatorades for when we returned. That was awesome to get back to the car and have a cold one waiting for us.
Heading down the wash.
Heading into the Wire Pass slot.
Looking back at the rest of the group coming into the slot. At this point, my brother-in-law could not believe what he was seeing. Half the fun was watching his reaction to how cool this was and to what a cool state he moved to.
As you can see, Wire Pass can get very narrow for us big guys. This was the most narrow spot of the canyon and then you have to climb over the log as well. My brother-in-law had his backpack on when he went to go through this section and he said that for a second his stomach and backpack were touching the walls at the same time.
The beautiful Wire Pass slot canyon.
In between the 2 narrowest sections of the Wire Pass slot.
Here we are at the confluence of the Wire Pass and Buckskin.
And now a bunch of photos of the amazing Buckskin Gulch.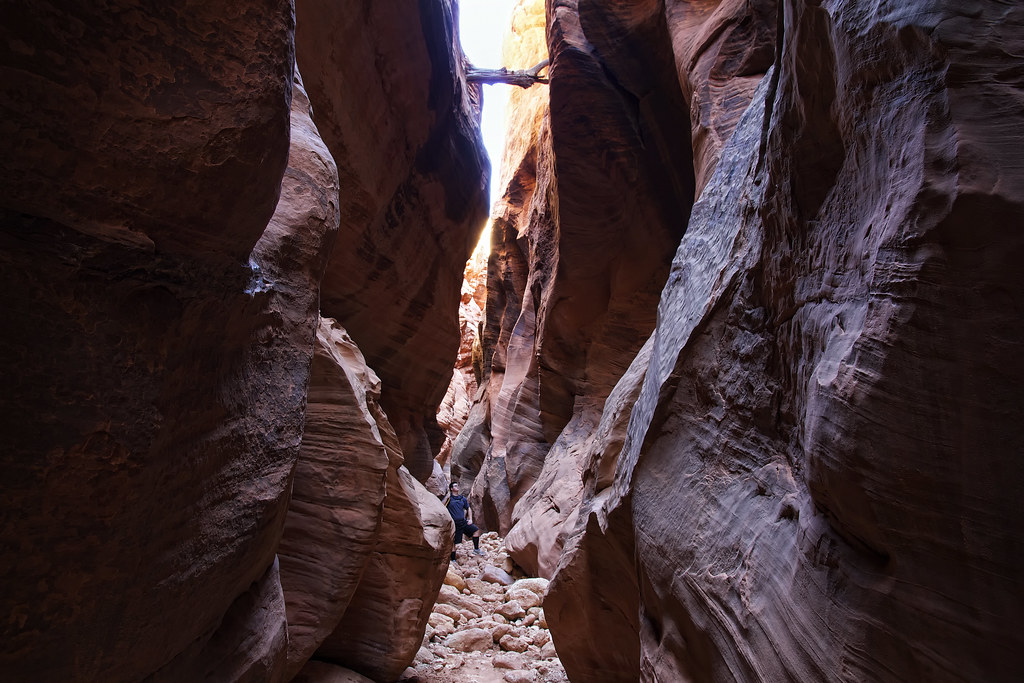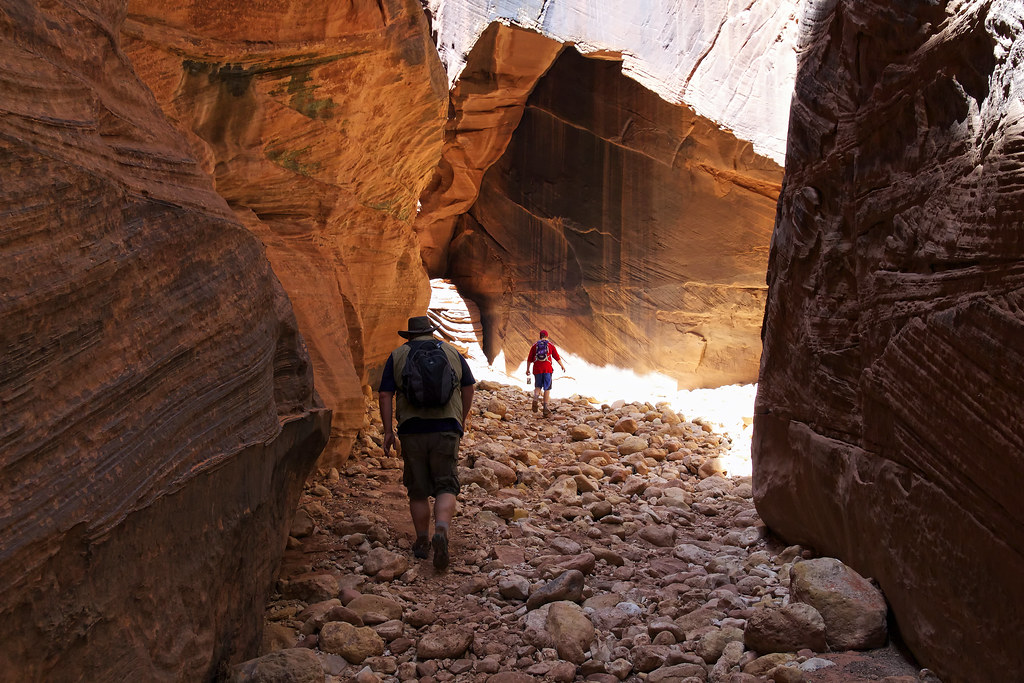 We had such an amazing time in Buckskin, that we are planning to head back in October over UEA to spend an entire day there hiking and taking pictures. We are going to try and get to Middle Exit before we turn around and head back. I am already planning for next year and want to backpack through and overnight in Buckskin and hike up Paria Canyon to White House trailhead. Love this area of Utah.
Featured image for home page: