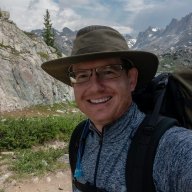 Joined

Apr 8, 2015
Messages

1,027
May not be many people here too familiar with the place, but I'm toying with the idea of a quick trip up to the black hills maybe next month for a little sanity recovery. Haven't taken any time off work since July and I'm getting the itch for some travel, and the black hills are close enough to make it a pretty easy trip. anybody have some recommendations for good hikes up there, or if it's even feasible in the middle of the winter? Do they typically get a lot of snow up There? I'm not opposed to snowshoeing but don't own any. There is also some opportunity for fly fishing up there so that's another plus.

Guess the short version is: would it be worth spending 3-4 days in the black hills in january and what good hikes are there?

Open to other suggestions within reasonable driving distance of eastern Nebraska. I'd have at most 6 days including travel.

Edit to add I'd probably be hotel camping and day hiking. I'm not a huge fan of winter camping.