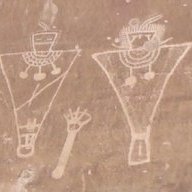 Joined

Dec 31, 2014
Messages

52
This is one of my all time favorite trips down to Southern Utah.
First up, Black Dragon Canyon. Driving my huge Tahoe all the way through this canyon was fun but I took a beating. My friends who had smaller vehicles could just go around all of the obstacles, I had to drive over everything. We met some guys on 4 Wheeler's heading from the other direction. I stopped and talked to them for a few becasue we entered this canyon pretty late in the day and I wasn't sure how far in we were or how long we had to go (this was an unplanned side trip on this outing). I could tell by the looks on their faces they weren't sure about a vehicle that size going through but I made it and it was a blast. I found out on this forum that I missed a pretty cool cave at the end near the rock art (I think). Now I have a reason to head back down there.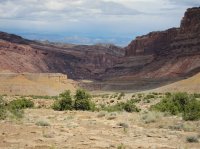 Tahoe getting it done!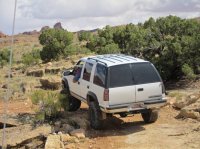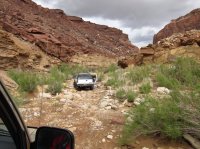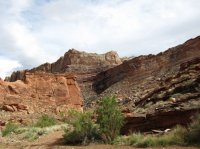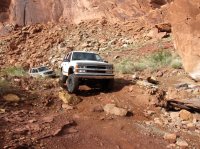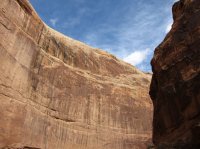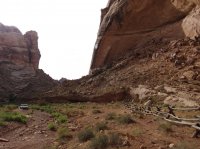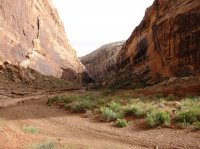 Now it's time for some hiking! First up is Crack Canyon. This is still one of my all time favorites. It's a huge canyon that really has some cool narrow spots and at the end just drops away. I really want to go back and explore this canyon some more. Some of these pictures might be out of order, not sure exactly how that happened. I have been going on these yearly trips for about 6 years now and I have never kept a good trip log of all that we did. I plan to rectify that this year and detail out more of my trips so that I can remember years later what I did and what I liked.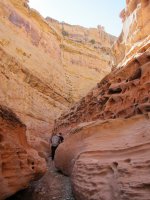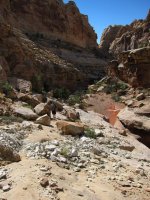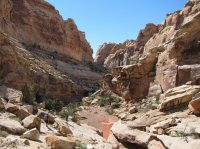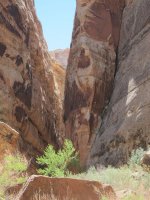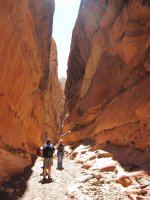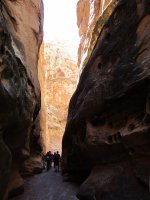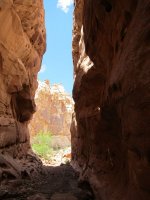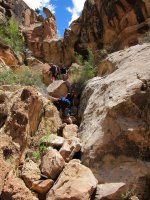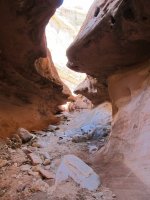 Featured image for home page: