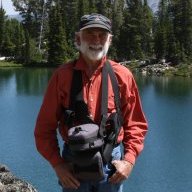 Joined

Sep 30, 2014
Messages

475
This area is nice for either a short backpack trip or a day hike. Access is off of US 212, approximately 9 miles south of Red Lodge, Montana. The turn off is right at the bottom of the switchbacks out of Rock Creek past the FS Parkside and Limberpine camp grounds and after crossing the creek, proceed on FS road 2004. This road is not quite Jeep trail but there is a lot of rock in the large cobble size and even a few boulders and a full size SUV, pickup or Jeep is advised. Road 2004 is an old mining road that winds its way up the west side of the canyon through a small bowl and has a number of tight switchbacks near its terminus at the Absaroka-Beartooth Wilderness boundary at an elevation of approximately 10,200'. In the past, pre-wildness era, the road continued about 3 additional miles to several mining prospects and most of that is now FS Trail 11. From the trail head, FS Trail 11 takes one to the junction of the Hellroaring Lakes path (user trail) at the two mile mark. From there, it is about a mile to Snowbank Lake and another half mile to Hairpin Lake. There are a number of good tent sites between those lakes.
Other lakes in this group include Crescent, Elk Horn, Hellroaring, Daly, Smethurst, and Rydberg. Sliderock Lake sits above these in a connected but separate bowl.
Day one of our trip consisted of several hours of driving and about 3.5 miles backpacking with camp set up near Hairpin Lake.
At the trailhead:
Looking east into Rock Creek. Switchbacks on US 212 with the Rock Creek Vista Overlook on far left.
View to south from trail head.
Rydberg Lake with a small piece of Smethurst Lake in foreground from the plateau.
On the user trail to Hellroaring Creek basin.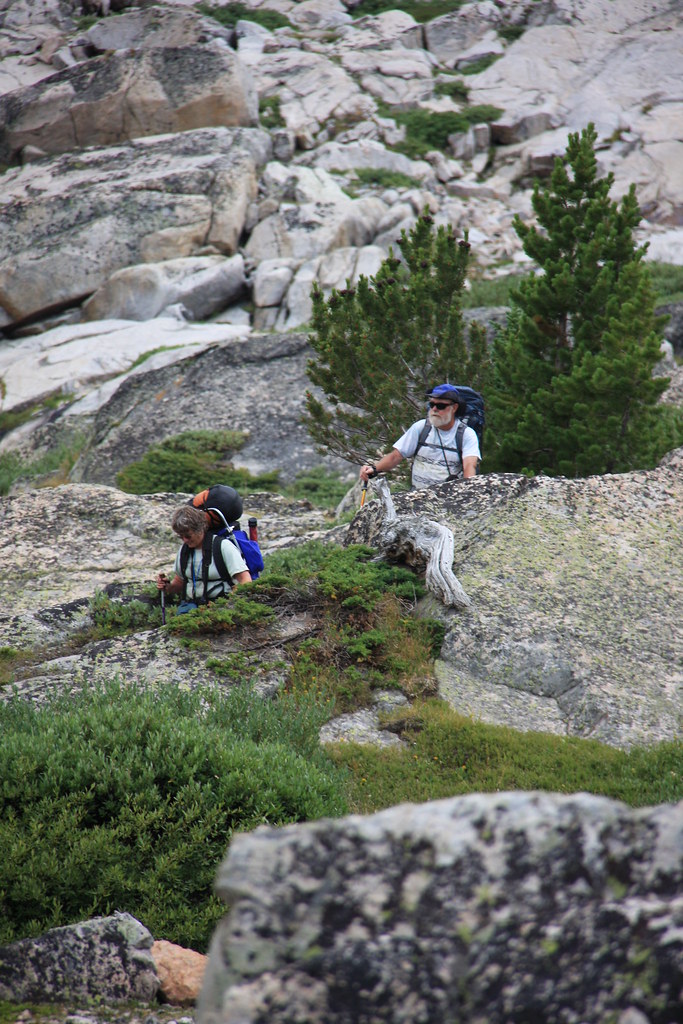 Camp with Snowbank Lake to rear.
Day 2, a day hike to Sliderock Lake
Hairpin Lake
Trek to Sliderock.
Sliderock Lake, Mount Rearguard (12,204') to right
Heading back to camp.
Day 3, a day hike to lakes in the lower basin
Heading to Elk Horn Lake.
Crescent Lake, fun fishing but rather small brooktrout.
Some great krumholtz-whitebark and subalpine fir. Some of the whitebark trunks were about 14" diameter.
View towards Rydberg and Rock Creek from Crescent.
Back in camp-pooped pup.
And a little protein supplement (Yellowstone Cutthroats) for the Mountain House dinners.
Day 4, back to trailhead
Hairpin Lake.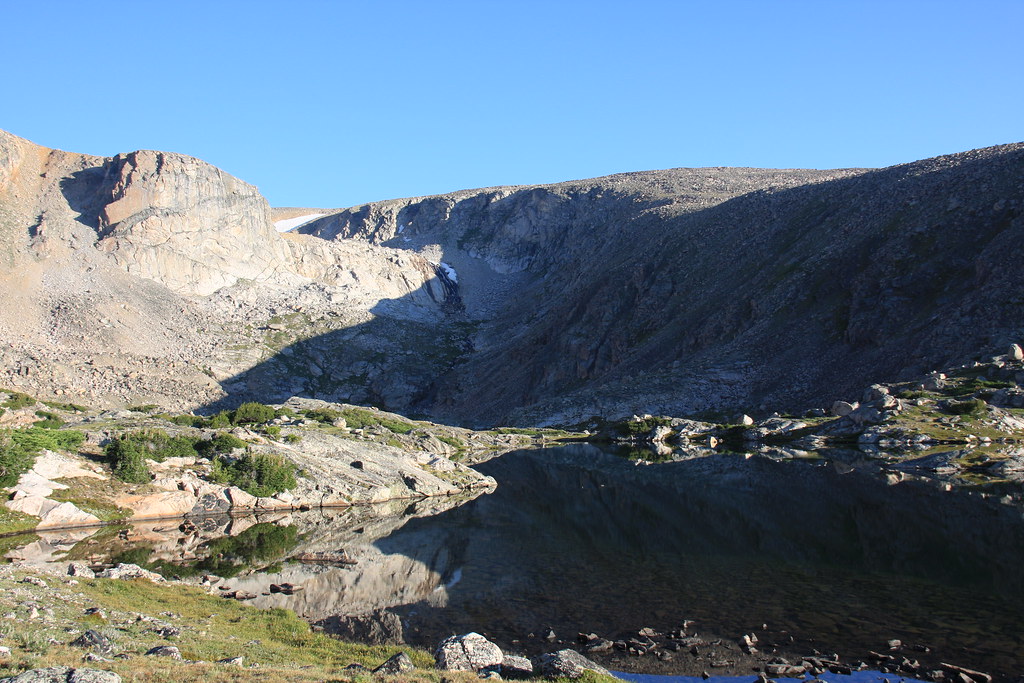 Snowbank Lake.
From the user trail.
Back at the trail head.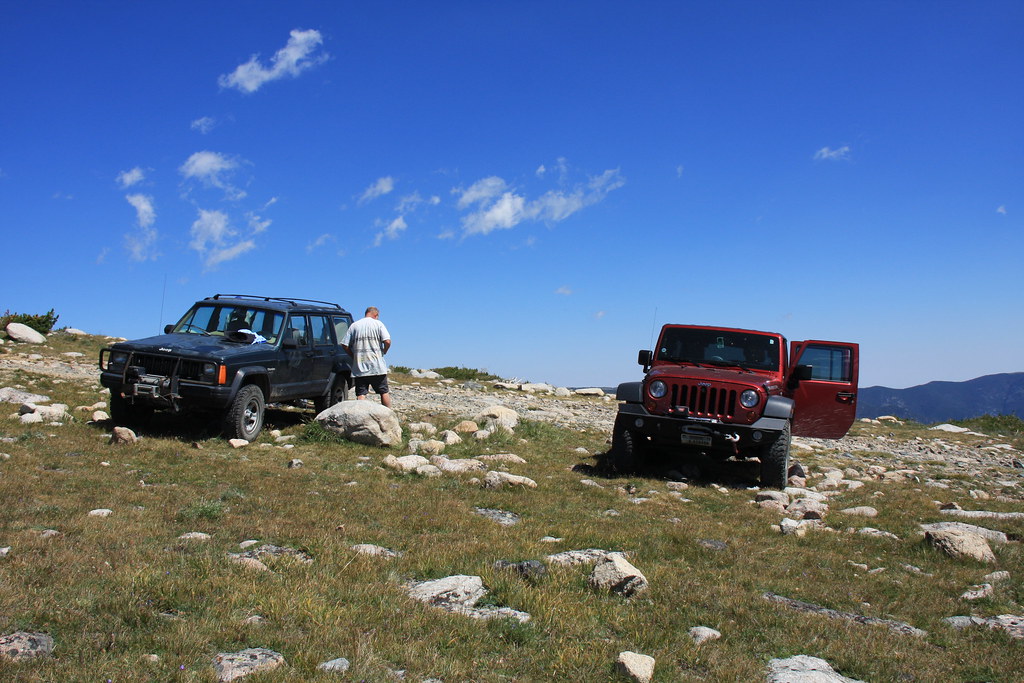 And the goats made good use of the Jeep bumper while we were absent.
Featured image for home page: