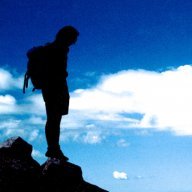 Joined

Jun 25, 2012
Messages

4,425
OK folks, post your 2017 Bag Nights here! Don't forget to post a pic!

There are no official rules, but a bag night here is typically defined by a night out camping in some form. It doesn't matter if you sleep on a tarp, in a tent, or in the back of your car. It is more of an attitude thing. If you are outside to enjoy nature, if it's camping, it's a Bag Night.

Now I will go wrap up the 2016 Bag Night challengers and announce the winners.