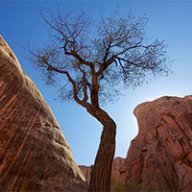 Joined

Aug 9, 2007
Messages

12,939
Would some of you mind trying to upload an image to see if you're getting an error? I've had two members contact me lately that are having errors but I'm having a hard time isolating the problem.

Make sure the test image you upload is not huge, the maximum is 4000 pixels wide or tall but try something closer to 1000px or less if you can. You can post that image to a reply in this thread if you'd like.

Thanks for your help.