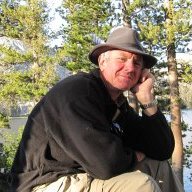 Joined

Sep 30, 2014
Messages

703
WE just got back from two weeks in Peru, including a Santa Cruz trek in the Andes. Pretty spectacular stuff, with the trail starting at about 10,000 feet in tropical conditions, and going up to 15,560 at the pass.
I'll save you looking through all 460 of our photos, but here are a couple that you might like.
If you want, you can check out the rest here:
https://picasaweb.google.com/balzaccom/PeruSantaCruzTrek2015
ON the way to the trailhead a small local market:
At 12,000 feet, we were passing jungle vegetation like bromeliads and pre-Inca stone corrals while climbing up the steep canyon
the scale, and verticality of this landscape is hard to imagine:
Near the pass, things got even more spectacular
These were literally from our campsite at 13,400.
Far above anything in the lower 48, we cleared the pass and headed downhill
But it sure wasn't a walk in the (Hurascan National) Park...the trail was very rough, with lots of big boulders, and miles and miles of mud...
And the road back to town was quite a piece of work...hope your brakes are good:
A spectacular adventure!
I'll write it up in more detail...
Featured image for home page: