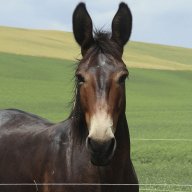 Joined

Jun 11, 2017
Messages

4,184
So, I was in Montana for the 5.8 earthquake (not far from where I was at).

I was staying in a friend's old big two-story brick house, probably one of the worst places you can be in an earthquake.

It dawned on me that when one lives in the Intermountain Seismic Belt, it might be a good idea to live in a yurt or tent or even just outdoors. A lot of people think it's dangerous to camp ("What about all those wild animals?" someone once asked me), but I think it's safer than being indoors.

No real reason for this post except to ponder if houses are all they're cracked up to be (no pun intended).
Last edited: