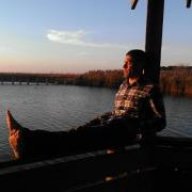 Joined

Feb 19, 2013
Messages

147
I officially got permits for me and my friend to hike the Grand Canyon starting this Sunday, and I just have a few small loose end type questions before we fly out to Las Vegas on Saturday night.

1) Are there only certain hours in which we can pick up permits, and is there an address for picking up permits on the south rim? I am having trouble finding that.

2) We are starting on tanner and ending up the Kaibab trail. The locations are not really near each other, so what is the best way to do this logistically if we have one car?

I promise to take lots and lots of pictures for all of you to say thanks for all the help you have given me in planning this trip!