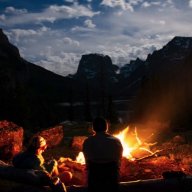 Joined

May 3, 2018
Messages

290
Hello everyone.
It's been a good minute since I've posted anything here so with my return and some free time in the winter I'm going to post some of my (bigger) trips of the year. This was an 8 day backpacking trip in California's Sierra Nevada mountains. This trip was excellent and I was surprised at the amount of solitude we had at all of our camps minus the last one (but the people there were freaking awesome to talk with). All pictures are screen grabs from my trip video.
Trip video
THE DAY BEFORE THE TRIP, CAR CAMPING IN THE DESERT
JUNE 25th | North Lake TH > Piute Pass > Humphreys Basin
7.67 Miles 2358ft of Gain
3 PRO'S of the DAY : Gained high country fast, dynamic clouds, good sunset
3 CON'S of the DAY : Lots of people, dodging a thunderstorm, eye kamikazes
Camp at lower Desolation lake
The Glacier Divide
Wife fishing in evening
GOODNIGHT

JUNE 26th | Lower Desolation Lake > Star Col/Pass > Little Lake > Pine Creek Pass
7.59 Miles 1360ft of Gain
3 PRO'S of the DAY : Amazing high country, non-stop lakes, good fishing
3 CON'S of the DAY : Lots of bugs, Star col was a time sink, altitude started to get us
Good morning friends
Desolation Lake outlet crossing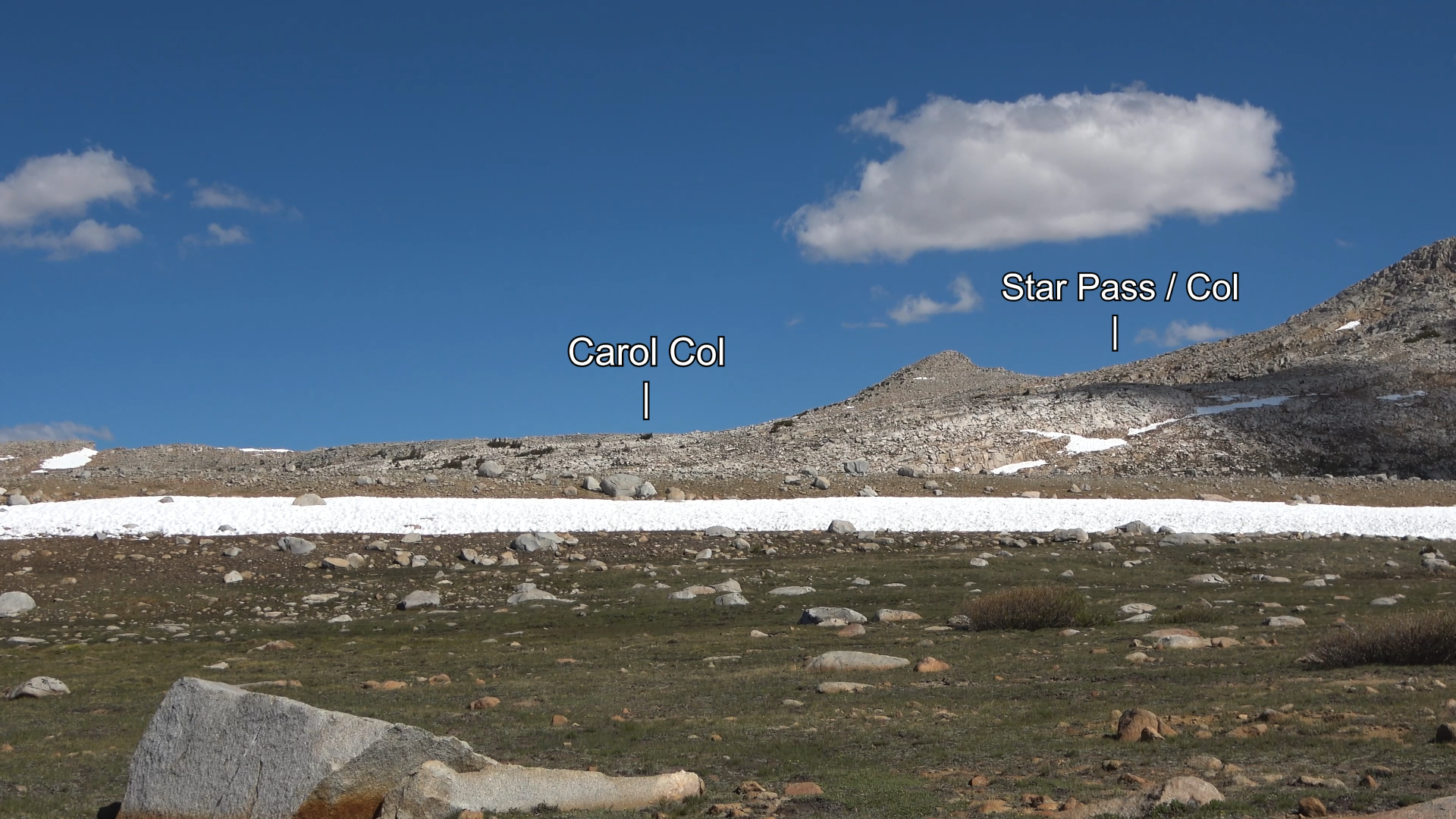 The target and backup
Wife and I on our way up
Star Pass/col view
x2 pack passing down sections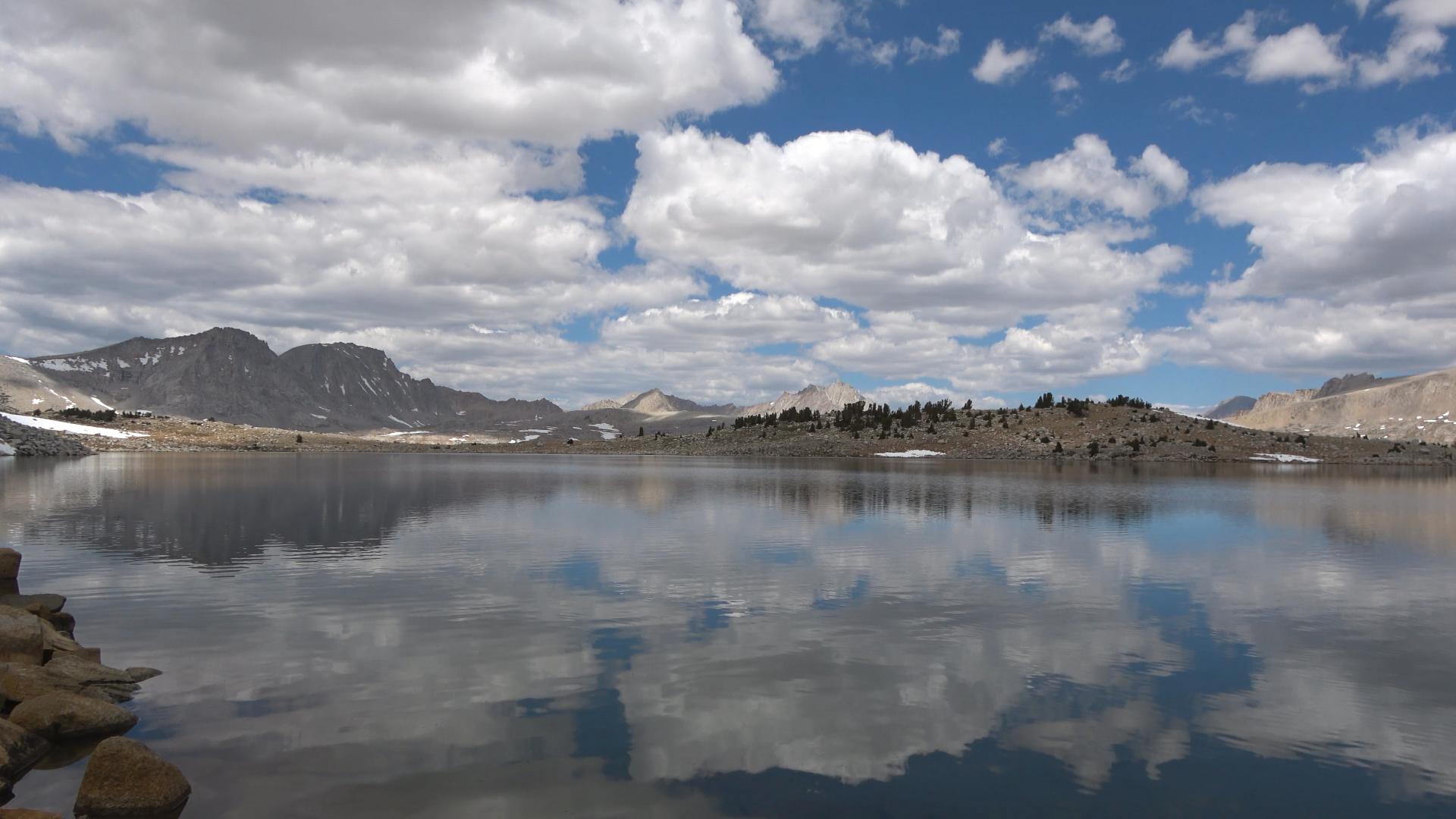 Lake below Col. Fished for a few hours.
Lake below the lake below the col
Any waterfall/cascade enthusiast here?
Camp at Pine Creek Pass. Tired but slowly acclimatizing. All camps on this trip were above 10,000 feet.
JUNE 27th | Pine Creek Pass > Granite Park > Italy Pass > Lake Italy
8.44 Miles 2578ft of Gain BEST DAY OF THE TRIP
3 PRO'S of the DAY : Most scenic day, Lake italy, granite park
3 CON'S of the DAY : Only spent 1 night in the area, should have stayed a night at granite park, too pretty
Heading to granite park
Start of Granite Park
Italy Pass #1
Italy Pass #2
Lake Italy, amazing place
Lake Italy camp
Food and stuff for the trip
Alpenglow sunset
JUNE 28th | Lake Italy > Lake Italy Drainage "Route" > PCT/JMT > Marie Lake
10.22 Miles 1564ft of Gain BUGGIEST DAY OF THE TRIP
3 PRO'S of the DAY : Upper drainage is wind river esque, cooler weather, great colors
3 CON'S of the DAY : Nat geo map is horrible, should have bought a local map, bugs bugs bugs
First sun cup section over lake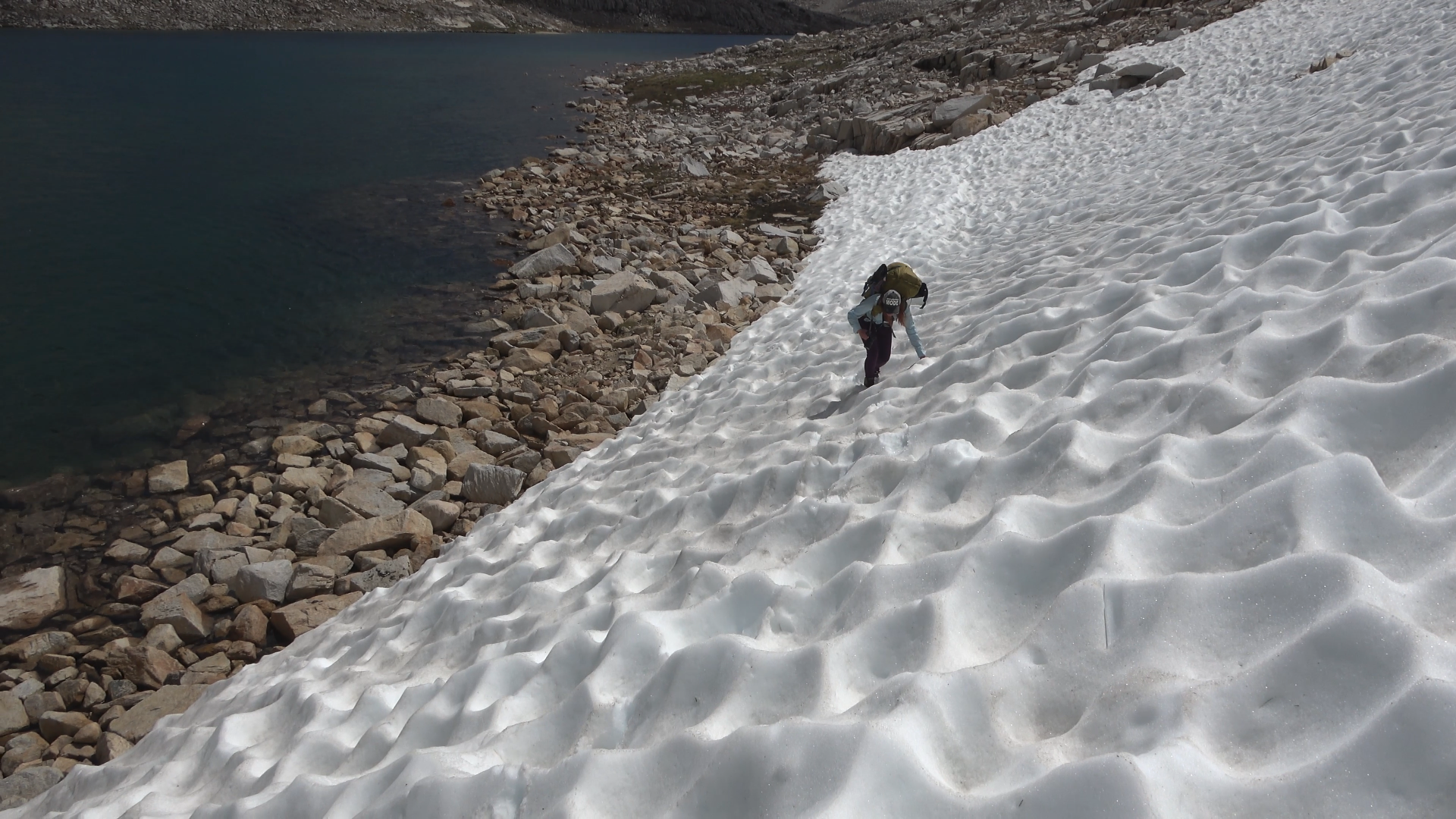 2nd Sun cup section over lake
the drainage descent begins
Many crossings like this
Several bush whack sections. Some tedious, no where near as bad as a cascade schwack though. This is when the mosquitoes started attacking in droves.
Found their home! Very long marsh sections. Wet feet unavoidable.
Got back to PCT/JMT, saw some people on it but smooth sailing to Marie Lake. Camp.
the view
Sunset dinner
JUNE 29th | Marie Lake > Nameless Lake > Heart Lake
2.7 Miles 611ft of Gain BEST FISHING DAY
3 PRO'S of the DAY : Beautiful cirque, phenomenal fishing, only 18 passerbys despite near PCT/JMT
3 CON'S of the DAY : Swallowed mosquito on off trail ascent to nameless lake, several bites on knuckles, boot sidewall blowout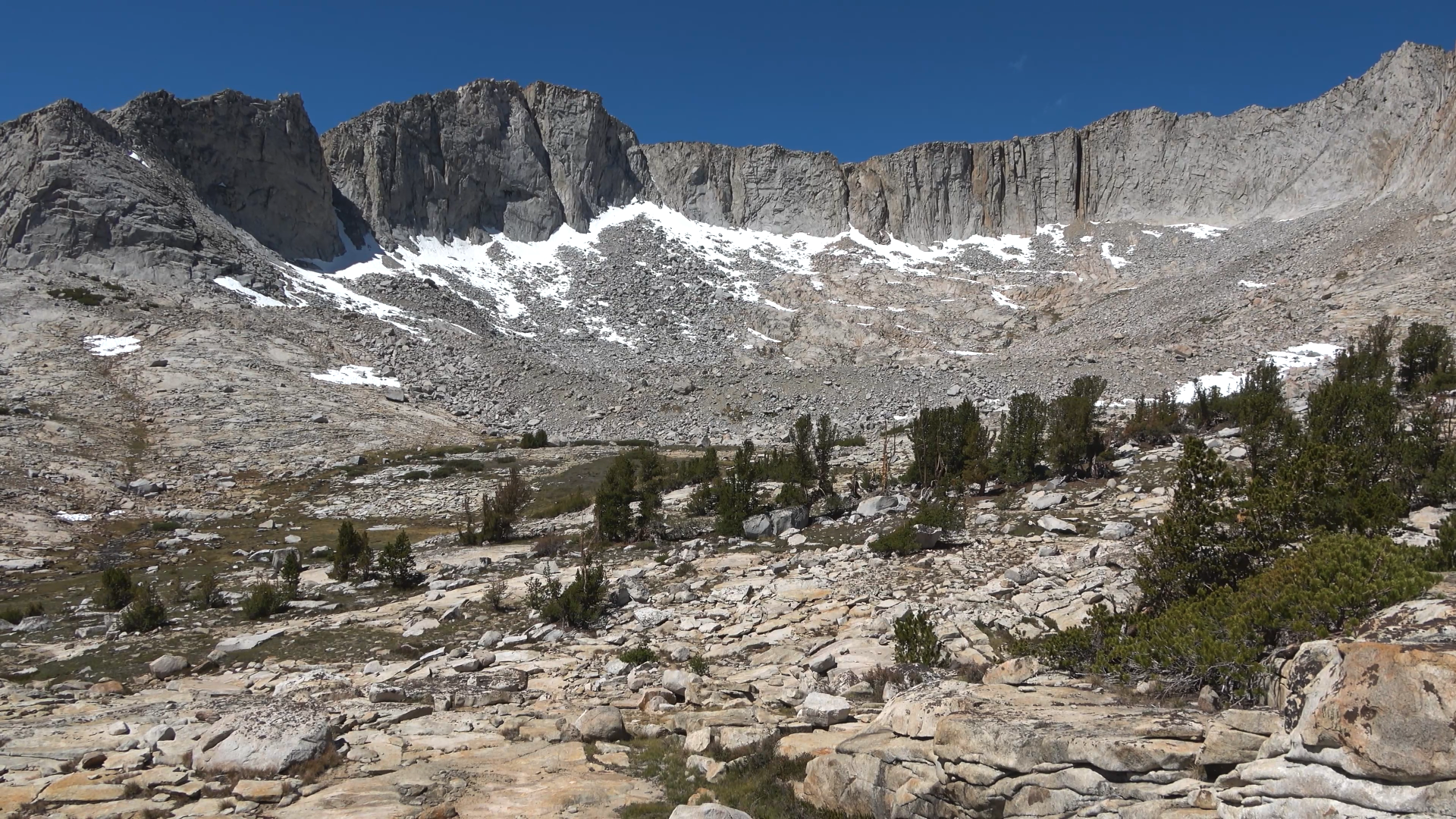 To a nameless lake for lunch after very late start
The lake
Lower lake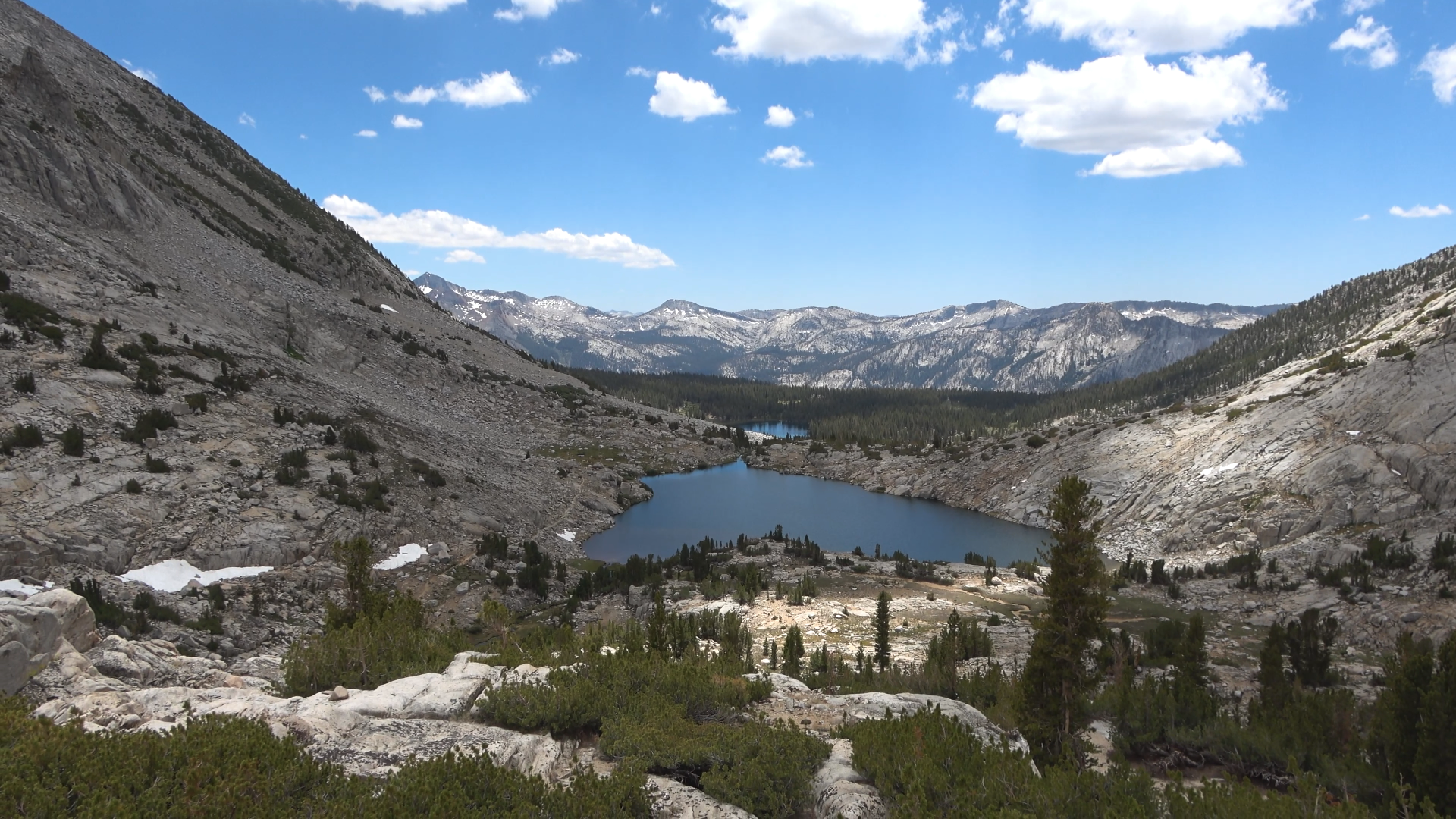 Heart Lake, best fishing on the trip. Bush whacked down instead of taking the trailed pass. PCT/JMT on left, only 18 or so people passed through all day.
Heart Lake sunset
JUNE 30th | Heart Lake > PCT/JMT > Piute Canyon > Humphreys Basin
18.57 Miles 3798ft of Gain HARDEST DAY OF TRIP, TOO HOT OUTSIDE
3 PRO'S of the DAY : It ended eventually, waterfalls, dinner was good
3 CON'S of the DAY : Lots of bugs, too hot out, no shade in Piute canyon
Cool tree. From below heart lake and a little beyond gave me yellowstone vibes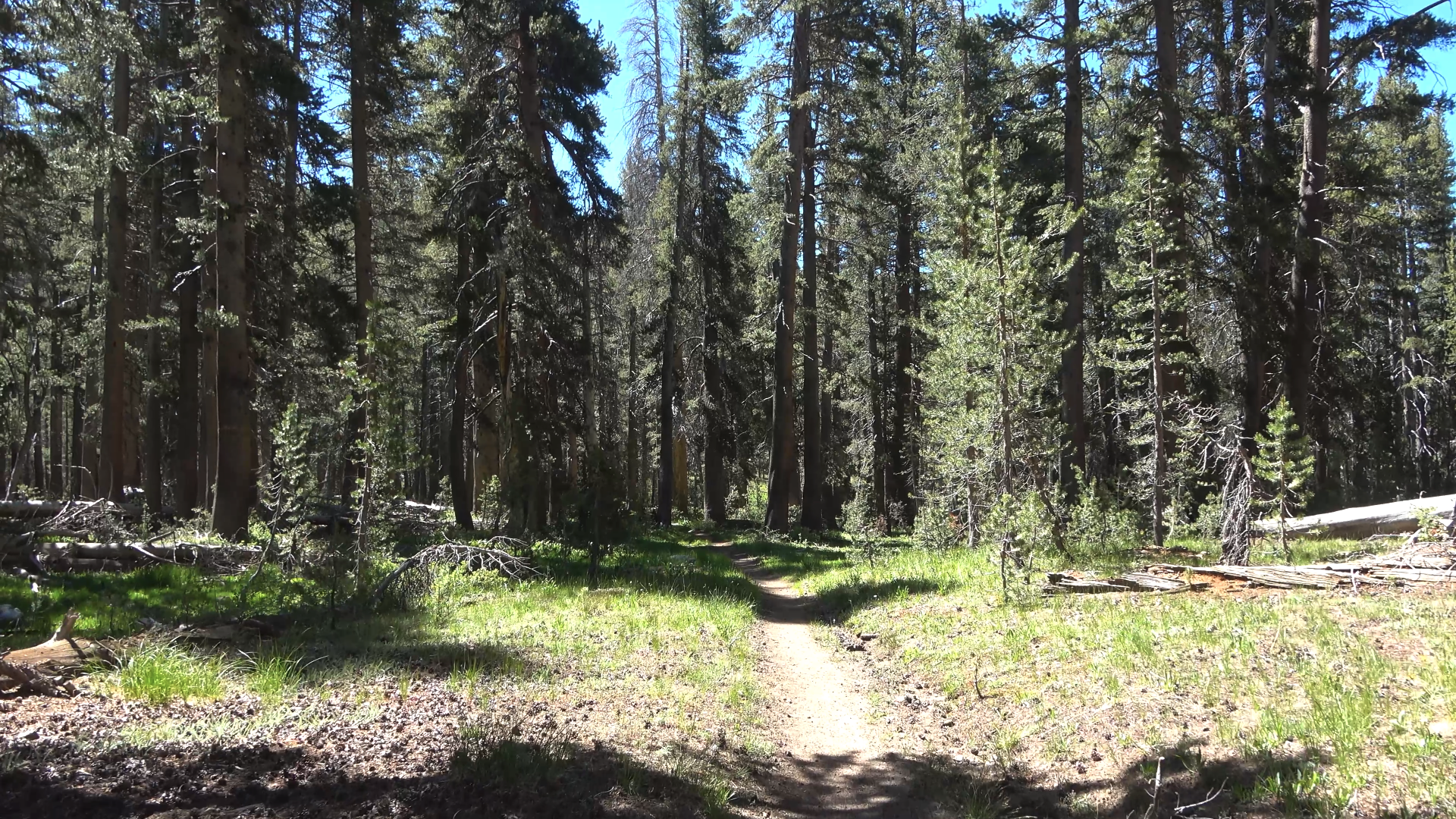 Classic sierra scene
He is loving the heat. I am not.
Heading up piute canyon. No shade the whole way up. Mid 80s out.
Back into Humphreys Basin
Camp set up. Next step, make dinner.
JULY 1st | Tarn > Piute Pass > Goethe Lake
4.51 Miles 943ft of Gain
3 PRO'S of the DAY : Amazing lake camp, great final night, amazing people to talk with all evening
3 CON'S of the DAY : Morning bugs, hot again, people in the area(but read pro #3)
Good morning. I hate these things.
Well, time to pack up...
Back into the wind and away from the bugs
Lake near Piute Pass, headed for Goethe Lake now.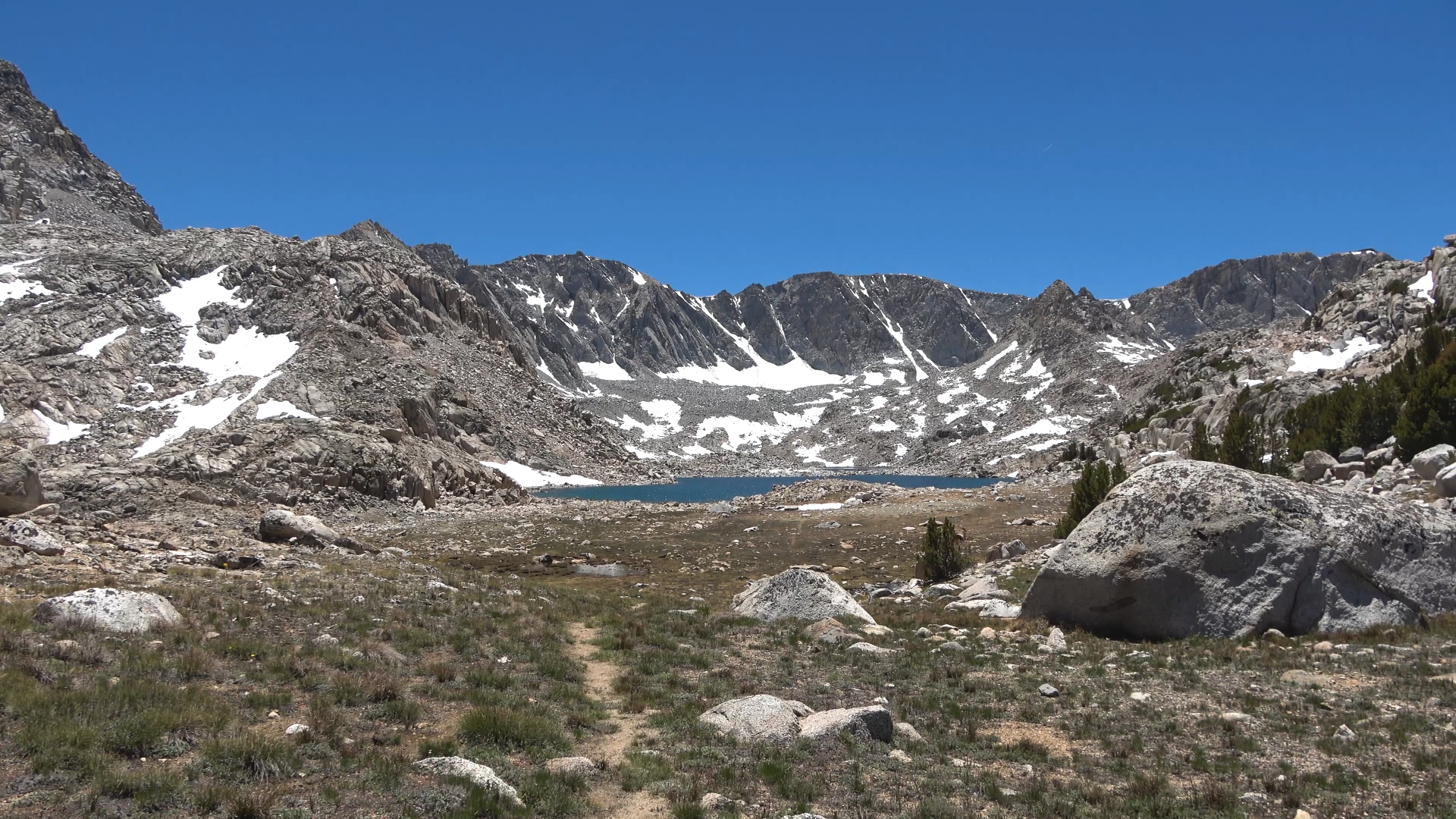 First view of Goethe lake and our camp for the last night of the trip.
Illegal fire ring. No fires allowed above either 10,400 or 10,900 feet. This lake is a good stretch above 11,000 feet. Time to clean up.
After shot putting the rocks around and hiding the burned log I found out that using your rain fly to "shimmy" under the old coals clears an old ring out pretty darn fast.
ALMOST) like new
Eagle eating while watching me work like my foreman.
Alpine col
Goodnight
LAST DAY RETRACE OF STEPS BASICALLY
3 PRO'S of the DAY : Feel good about trip, easy hike down, friendly people for 4th of July weekend on the way up
3 CON'S of the DAY : Mcdonalds bigmac not good idea after 8 day trip, gas @ 7.89 a gallon at the time, had to cancel our tourist day due to gas prices
GOOD MORNING