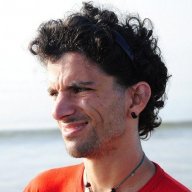 Joined

Nov 14, 2020
Messages

7
Greetings!
I am interested in buying a new sleeping bag that has a comfort temperature around +5 C°. Searching around the web and documenting myself about potential options to choose from, the brand Mountain Hardwear emerged as maybe producing what I am looking for.
Before deciding if I should go for it or not, because I never had any product manufactured by them so far, I am interested to know what is your opinion about them?
Is it another brand that You would recommend or choose if You had to buy a good quality sleeping bag for yourself of this comfort temperature?
I thank You in advance for your time and kind attention.
Adrian
www.HitchhikingTips.com