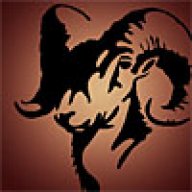 Joined

Feb 15, 2013
Messages

110
From Courtney Purcell. I have seen the Table if Contents and the places he has made it to! An inspired visionary
Well, here it is:
The long-asked-for 2nd edition of my hiking and climbing
guidebook, 'Zion National Park: Summit Routes', is now available.
Here's what
you can expect:
-446 pages
-267 photos (BxW)
-200 summits in and around
Zion (trail hikes to multi-pitch climbs--but mostly scrambles)
(Summits
include The Bishopric, Tabernacle Dome, Burnt Mountain, North Guardian Angel,
South Guardian Angel, Horse Ranch Mountain, Greatheart Mesa, The Watchman, The
West Temple, Lady Mountain, Angels Landing, Cathedral Mountain, Bridge Mountain,
The East Temple, Mountain of the Sun, Aires Butte, Great White Throne, Mountain
of Mystery, Upsilon Temple, Transview Mountain, Smithsonian Butte, Canaan
Mountain--and about 180 others)
-50 summits scattered elsewhere around SW
Utah (including Snow Canyon, Pine Valley Mountains, etc.)
-15(ish) canyoneering
routes (peak/canyon combos that can be done)
-8 essays from different folks
about their varied mountain exploits in the park
-6(ish) maps
-1 chronology of
first known ascents in the park
This project was a lot of work. But I loved
it. The book is rich with anecdotes and quirky nuances--I wouldn't have it any
other way.
I hope this book enhances people's love of the outdoors; there's
no other valid reason to do something like this.
The retail price is $30,
which is a jump from the first edition; this book is big, and has more than
twice as many summit routes as the 1st edition. Zion Summits (as most called the
1st edition) should appear at local and regional retailers shortly. In the
meantime, copies are available on Amazon, alongside the 406-page, 950-summit 2nd
edition of my desert hiking guide -- 'Rambles & Scrambles: A Peakbagging Guide
to the Desert Southwest'.
Amazon
link:
http://www.amazon.com/gp/product/0692436650/?tag=backcountrypo-20
Thanks
to everyone who played a part in this endeavor.
CP