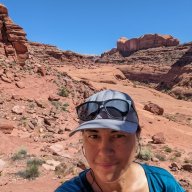 Joined

Jan 11, 2018
Messages

720
On his way out, Secretary of the Interior and architect of the UT monument downsizing, Ryan Zinke,
requested a change
to implement arbitrary criteria for rejecting FoIA requests under the guise of the DoI being overworked. If you've been following the chaos for the past 2 years you'll know that FoIA'd docs have been instrumental in uncovering the multiple ethics and legal violations, as well as the industry drivers for ignoring scientific consensus on climate change and the monuments.
Regardless on which side of the political spectrum you stand, government transparency should be a good thing since it's your tax dollars at work. If you have a few moments please
submit a comment
.