Yukon River canoe trip, from the outlet of Lake Laberge to the Little Salmon River. 100 miles over 6 days. Epic family adventure in the Yukon Territories.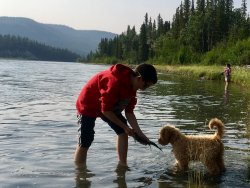 First grayling of the trip.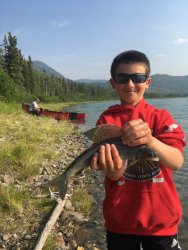 Great fishing in the first 30 miles of the river.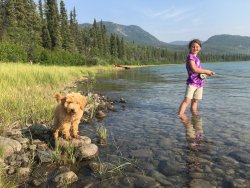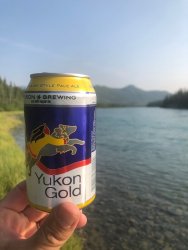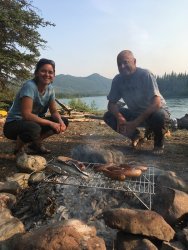 Brats and Grayling for dinner.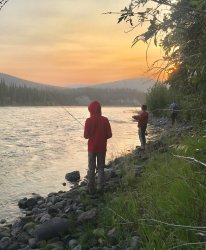 Land of the midnight sun.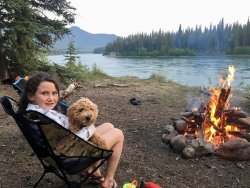 Great campsites every night.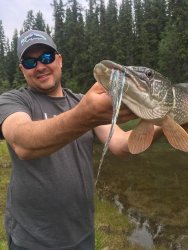 Pike in most side-sloughs.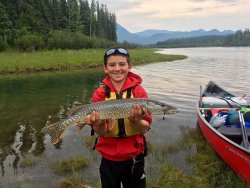 My sons first pike, pretty pumped.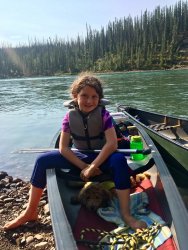 My daughter with napping puppy. Canoe partners for the 100 mile float.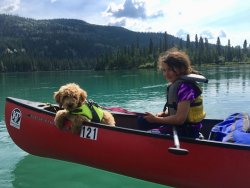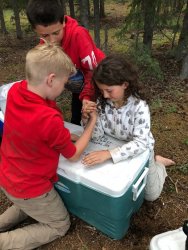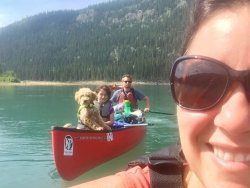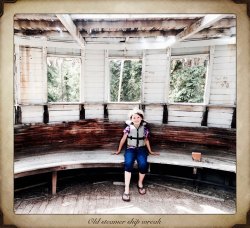 Gold rush era steamship.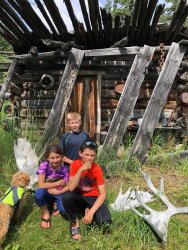 More gold rush history.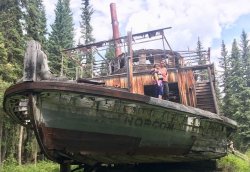 Steam ship still on blocks.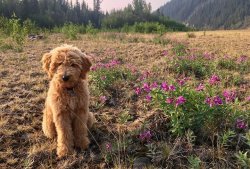 Adventure puppy enjoying the gravel bar camp and beautiful flowers.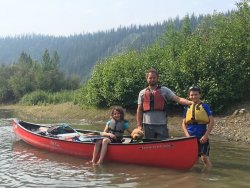 Kiddos and I ready for the day.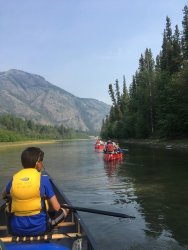 Another beautiful day on the water.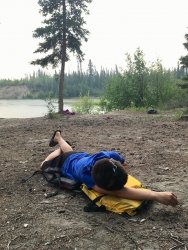 Nap time on the life jackets while trying to wait out the wind.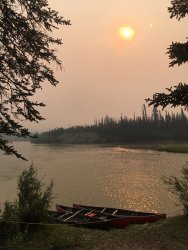 Crazy day of winds and thick smoke from fires in the Yukon and Alaska forced us to call it an early day.