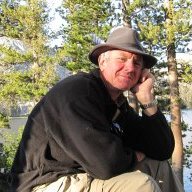 Joined

Sep 30, 2014
Messages

669
OK--I've been a little challenged by all the name this spot posts. Too many people here are experts in their own location, and it's one I haven't visited. But that got me thinking. What if we asked everyone here to post their ideal "welcome to my neighborhood" hike. I think it would be a lot of fun, and we would all add to that list of places we want to see before we die.

So that's the thread: If you knew someone was going to visit your neck of the woods for the first time, and they called and asked you for your best hiking suggestion, what would it be? Do we need guidelines? Generally, no more than 3-4 days of hiking. We're not asking for epic--we're on vacation. It shouldn't require ice axe, crampons, or climbing ropes. And the trailhead shouldn't require an airdrop to get to it. Anything else?

I'll get things started with two posts, one for Yosemite, and one for Emigrant Wilderness in the Sierra Nevada. If I came to visit you, what would YOU recommend?