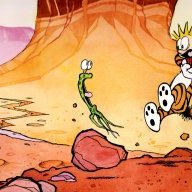 Joined

Mar 31, 2016
Messages

887
Today we set out to paddle the upper (northern) portion of the Kunjamuk River, something we have only attempted once before. Rather than launching our canoes from the usual spot we took some narrow dirt roads to a small put in next to a bridge along the river, saving us several miles of twisty paddling. And numerous beaver dams too. We managed to get quite aways down (up?) the river past Elm Lake, turning around at our predetermined turn around time.
Starting out on the river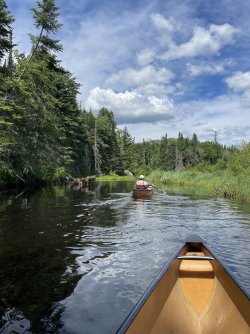 Continuing our paddle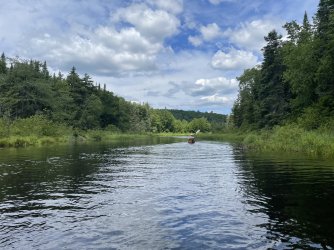 A large beaver house along the way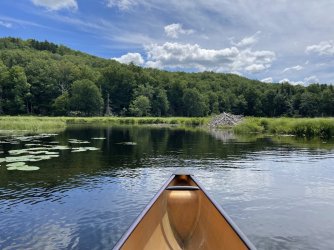 Which was soon followed by this beaver dam. We had to get out and lift the boats over the dam. On the way back we just paddled over the small breach we had created earlier.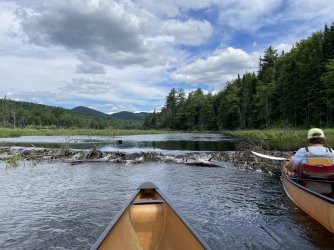 the river opens up a bit as we enter Elm Lake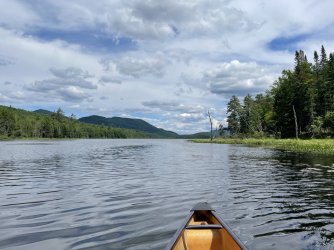 Elm Lake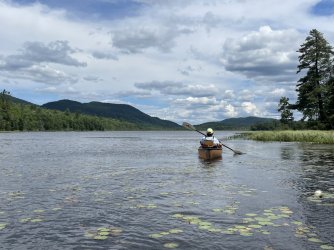 more paddling on the lake. The wind was to our backs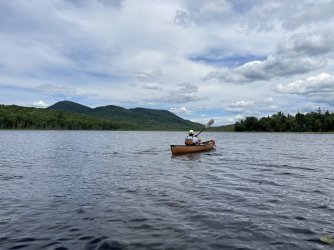 another beaver house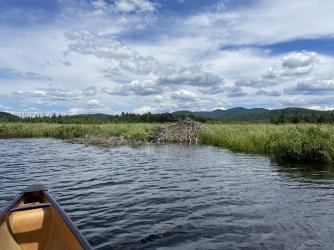 We are now on the upper part of the river past the lake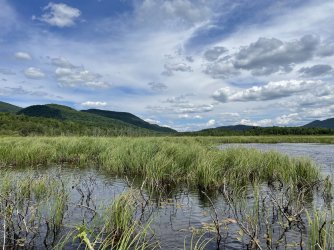 after paddling through the flat open part of the windy river, the river narrows a bit and enters an area full of alders and other bushes that start to crowd the river.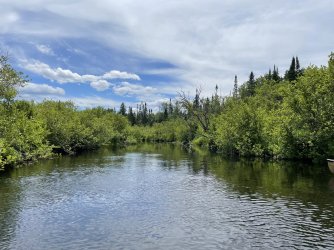 We paddled along, the river continuing to twist back and forth. We hoped to see some wildlife along here but other songbirds, not a thing.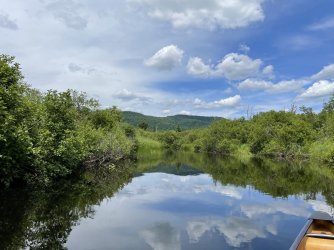 large tree by the river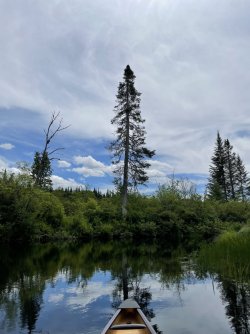 more twisty river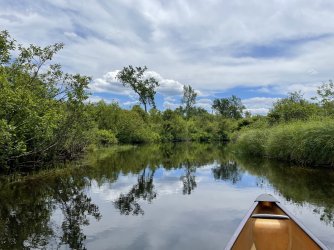 We soon turned around and headed back. While crossing the lake we saw a bald eagle fly by and land in a tall white pine. Jackie got some nice pictures of the bird before he/she flew off. My iPhone photos didn't pick up the eagle very well at all so I didn't include the here.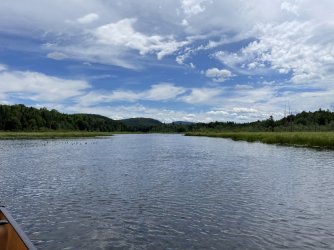 The wind kept the bugs down to a minimum which was nice. A little over 5.5 miles in three hours of paddling.