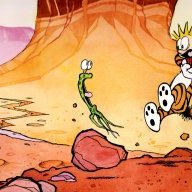 Joined

Mar 31, 2016
Messages

887
Today we went to another one of our favorite spots in the southern Adirondacks. Sunny, blue skies, temps in the mid 50s. No bugs (yet). Just 2.5 miles r/t, but we spent quite a while sitting on some large rocks soaking in the sunshine.
A dry section of the trail. There were some wet areas especially where someone rode an ATV along the trail (illegally) and tore it up a bit.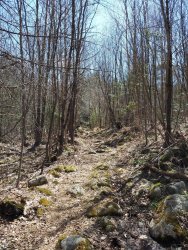 The stream/brook drops down into a nice flume below the old snowmobile bridge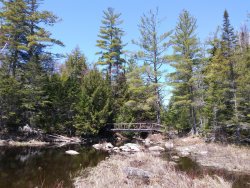 Jackie checking out the water rushing through the flume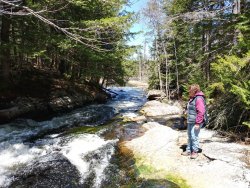 Our view from the nice rocks we sat on ... we watched a pair of ospreys fly around in the distance, occasionally diving down to the water below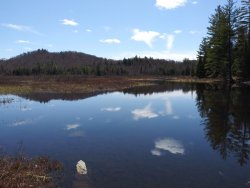 Another view to the west of the stream. It's hard to see but off in the distance past the large rock is Cod Pond. There is a separate trail to this pond.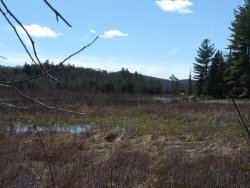 A relic from the logging days in the Adirondacks (almost all of the Adirondacks have been logged at one time or another.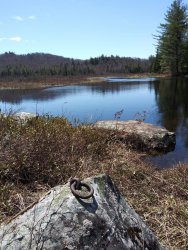 Jackie standing on the rocks where we spent quite a bit of time today. It felt so good to soak up the sunshine.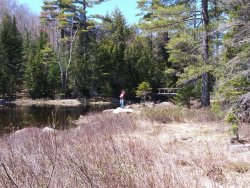 Stewart Brook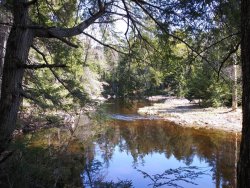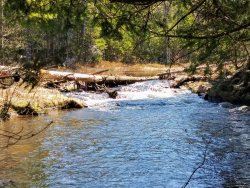 Below the flume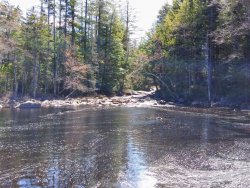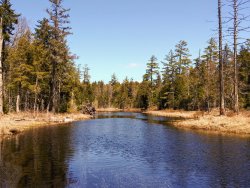 Water rushing through the flume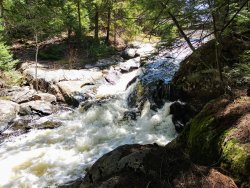 Hikes like this make you forget all about what's going on in the world ...