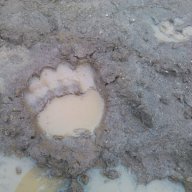 Joined

Jun 24, 2016
Messages

9
Hello!
Before heading to Glacier NP - see the
other thread
- me and my woman will be staying from 8.30 to 9.6 in Yellowstone. We booked the nights of 30th and 31st at Canyon (we will have a camper van) and the 3rd at Mammoth. Basically to be sure to stay in the Park. We are looking for 2/3 nights hikes (If the itinerary would require it, we could cancel the 31st), and some day hike. We are (should be
) fit and able to do about 12M and 3000ft el gain - as we tipically do in the steep Italian Alps, so we are optimistic thinking about (what from far away seems to be) the gentler yellowstone.
@scatman
already gave me some advice at a previous stage of the planning, now I come to ask your suggestions about some detail. As we are going to ask for walk in permits, for which of the following itineraries do you think we have more chances? Please, also let me know if the itinerary make sense, as it is hard for me to judge, being this the first time.
Here is a map
I am working on to figure out things
Itinerary 1
Pelican Valley - Mist Pass - Lamar Valley
would this be feasible in 3 days 2 nights sleeping, let's say, in 3T2 and 3L7 Campgrounds? Can we reasonably assume that we could get walk-in permits for this itinerary around those dates? If CG are full, we might opt for Wapiti Lake and then exiting at Canyon
Itinerary 2
Heart Lake loop or Heart Lake to South Entrance
probably 3 nights if Loop, I think. If faster, we might consider taking 1 day to hike Mt Sheridan.
Campgrounds 8H5 8C5 8J1
it might be faster going to the South Entrance with two nights only at 8H5 and 8C6 CG.
Itinerary 3
Bechler River trail
Lone Star to Bechler river station
I guess 3 nights is best, although it might be squeezable into 3 days 2 nights.
9D4 ==> 9B9 ==> 9B4 if 3 nights
9D3 ==> 9B5 if 2 nights
Being on the 3rd of September in Mammoth, and having to reach Glacier on the night of the 6th, we still have the nights of 4th and 5th available. I was thinking of a overnight or easy 2 nights in the Gallatin range.
Would a Glen Creek ==> Fawn Pass ==> Fawn/Bighorn cutoff WB1 Campground - Bighorn Pass - Bighorn Pass trailhead loop be feasible? Any other suggestion for this area?
Then I have few more practical questions
- since most of these hikes are shuttle, I am assuming that is feasible/"safe" for a couple to hitch hike in the park. Any other option?
- Most of the hikes are party of 4 suggested, we would not mind hiking with other people after a chat. Best place to look for co-hikers? Here, facebook?
- Many campgrounds do not allow campfires, can I use a esbit stove to warm up some water for freeze-dried food?
- I know that the most lethal thing in Yellowstone is bathing...however, the idea of jumping in the water for some refreshment sounds appealing. The areas above mentioned present some dangerous thermal spring? (I know about the wapiti lake area)
- What do you guys use for cleaning stoves and yourself while backpacking? is there any kind of soap that might be used n the wild?
Thank you so much!
Francesco