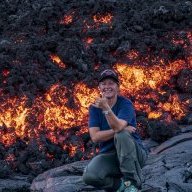 Joined

Jan 19, 2012
Messages

4,070
It's time to start my new Yellowstone summer trip.
As it looks now, I will be there for most of the summer to escape the unbearable desert heat.
Specimen Ridge Trail:
I plan on doing Specimen Ridge again but would love to do the whole thing instead of only going to Amethyst Mountain and then hike back. I'm solo, so I only have one car. I wonder if you can park a bike at one trailhead and then ride it back to your car.
It seems I would do Specimen end of July. So hopefully the river crossings will be doable. Since rivers naturally run higher later in the day, I would start at Lamar River TH and then do the Lamar Crossing early in the morning.
Any thoughts about that?
Druid Peak:
What would be the best pullout or parking to start hiking up Druid Peak? There is not a lot of information on that one online but maybe some have hiked it.
Pelican Creek Loop:
Any thoughts on doing the Pelican Creek/Pelican Valley loop with Raven Creek Cutoff to make it a loop?
Buffalo Plateau:
has anyone hiked up to Buffalo Plateau? I'm a huge fan of big expansive views and this one looks nice as well
Thunderer Cutoff trail:
is it worth just to go to the Patrol Cabin and back or should I try to secure a campsite and do the loop that comes out at the Lamar River trailhead?
The second and much longer loop I looked at is Astringent Creek trail to Fern Lake, crossing over to Pelican Creek Loop and hike out to the trailhead. They both look fun but I wonder if one is better than the other. Or I might be both as I have enough days to hike and like to have some longer 20+ miles days.
Other day hikes include:
Sepulcher Mountain again
Lava Creek trail
Seven Miles Hole
Mary Mountain trail, probably only to Mary lake because of the shuttle issues
Heart Lake
Shoshone Lake Geyser Basin
Shelp Lake via Specimen Creek
Daily Creek to Sky Rim and back via Black Butte
Bunsen Peak again
Bighorn Peak via Black Butte
For now, it looks like I have about six weeks to hike but it might end up into something longer.
I will stay up in the GYE and look for places to live.
Any input and help is appreciated