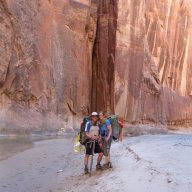 Joined

Dec 5, 2017
Messages

973
Aug 13-19 - We went from one gorgeous lake to the next all week with perfect weather and fabulous star gazing (peak Perseid meteor showers). I have a zillion photos and sort of narrowed them down to these way-too-many. Here goes!
Day 1 - Big Sandy to Skull Lake
Mirror Lake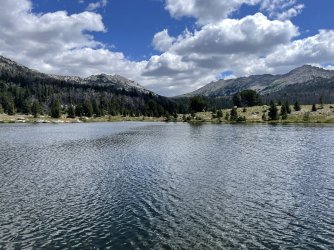 Dads Lake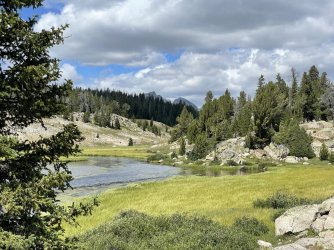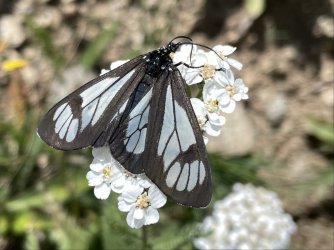 Marms Lake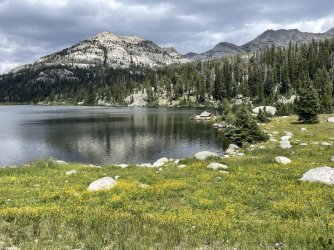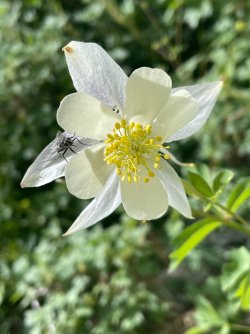 Washakie Creek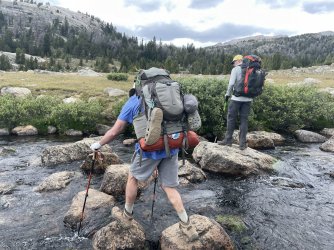 Skull Lake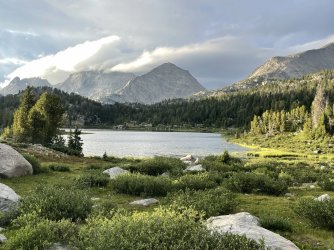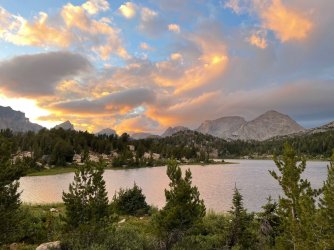 Day 2 - to Baptiste Lake
I delighted in watching the morning rays gradually light up the peaks. On this day and over the next few days I was treated to one gorgeous reflection after the next.
Pre-sunrise - lots of fog coming off the lake on the right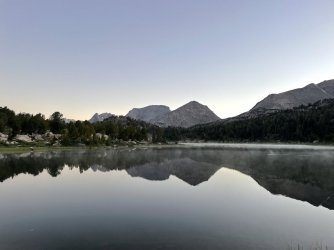 Looking west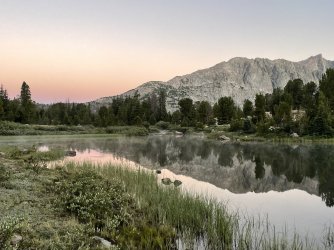 The light show begins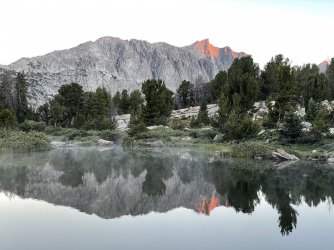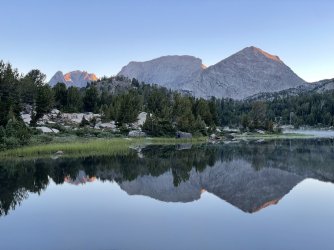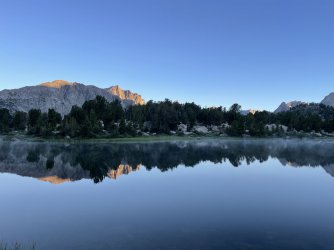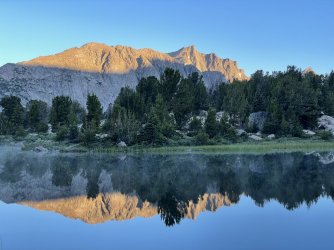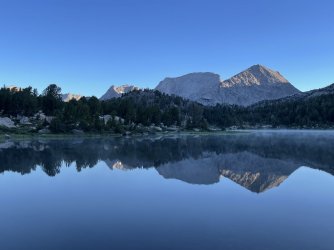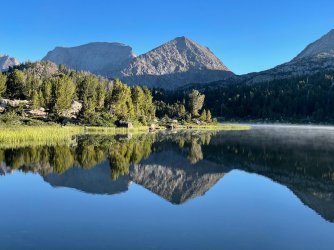 Hard to tear myself away
Along the trail - I love monkey flower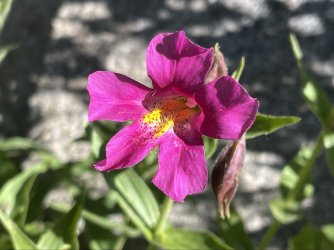 Twin Lake #1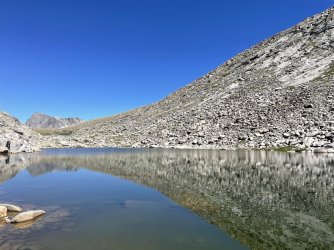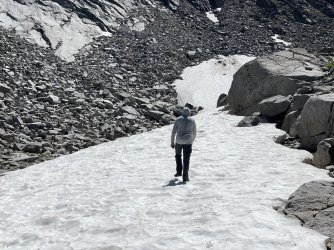 Twin Lake #2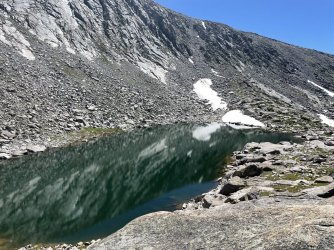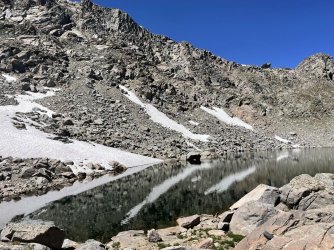 Ascending Hailey Pass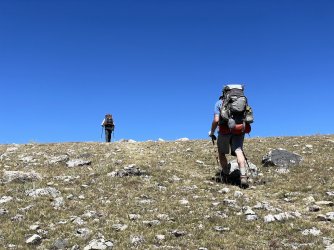 Always so fun to see the view on the other side of the pass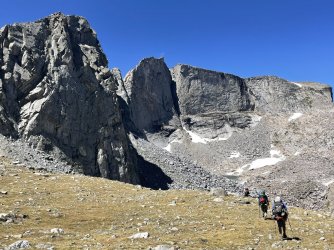 Fun to look back and see where we came down Hailey Pass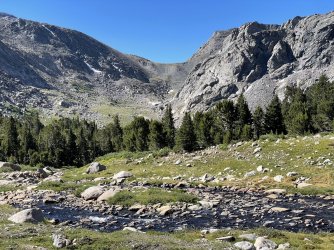 Our site at Baptiste Lake - That night and the next we slept without the rainfly and were treated to a great sky show. So nice to be in the cozy sleeping bag and watch the stars appear one-by-one and see shooting stars streaking across the sky. No moon to erase the view. When I tossed and turned (which I do often), I would put on my glasses and check out how the stars, planets, and Milky Way had moved since my last view. Such a perfect gift for our 34th anniversary.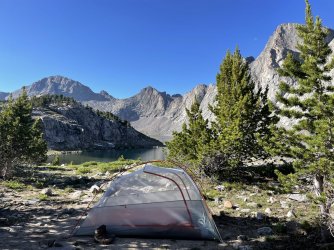 Beautiful Baptiste Lake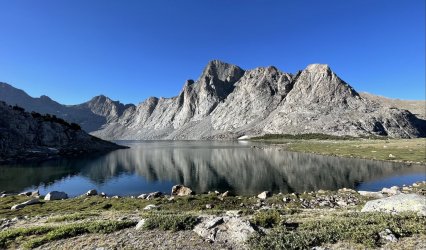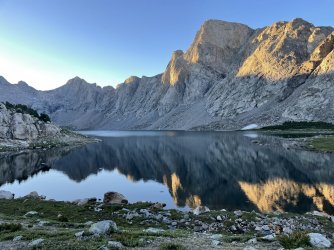 Mt. Hooker near sunset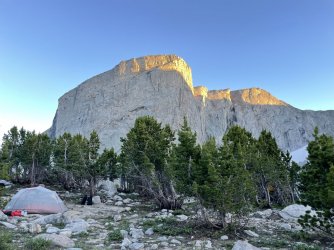 Last look at Baptiste before climbing in the tent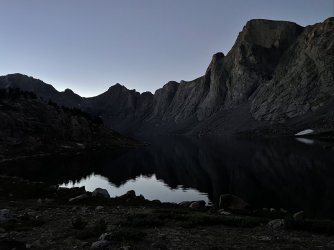 Day 3 - to Spearpoint Lake
View of Hooker from inside our tent - time for me to get up and enjoy the morning show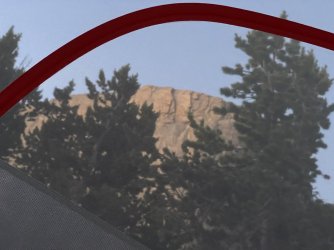 I walked down to the lake, across a bunch of rocks, and around a bit for some new views of Hooker and the lake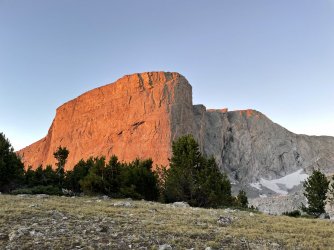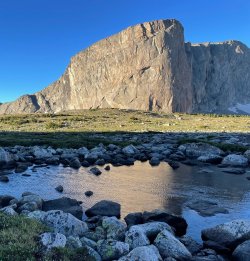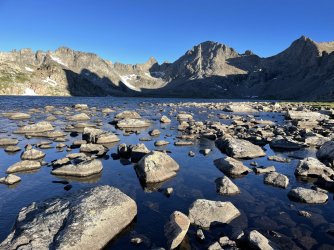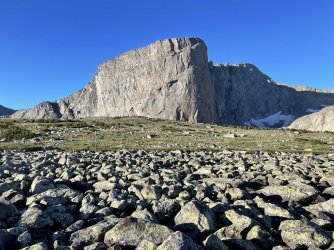 Time to head back up to camp and pack up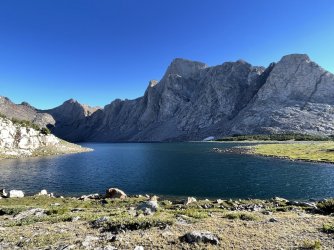 On our way - heading back down from Baptiste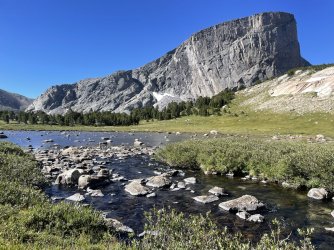 I was really looking forward to walking around Grave Lake. For 2 miles we were above and alongside it - stunning!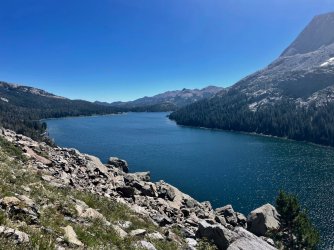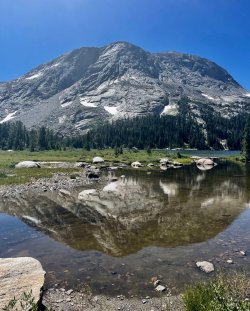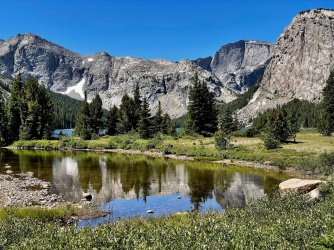 We loved this sandy beach. I'm a total wimp with cold water - only bandana bathing for me - but the rest of our group dunked and swam. Brrrr!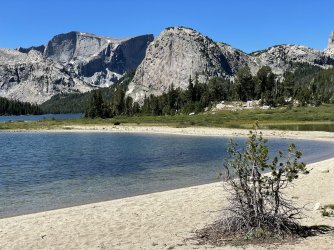 In the woods, after this unnamed lake we headed up to Spearpoint Lake.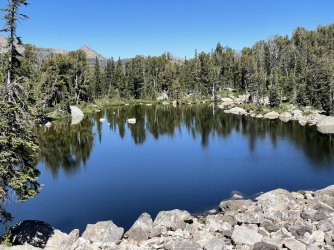 Going up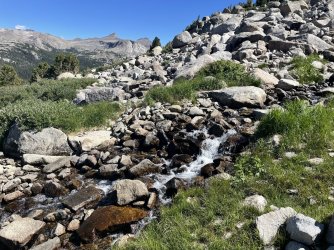 Beautiful lake - if you zoom in, you can see one of our group's tents at the far end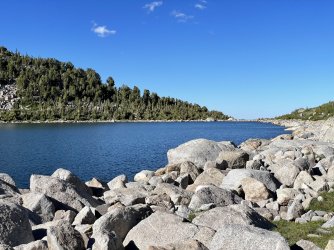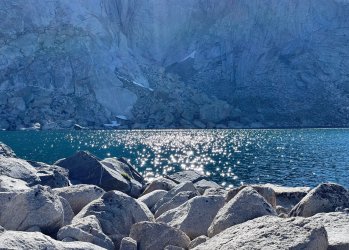 After setting up, we walked up to this lake above Spearpoint. Lots of spiders amidst the rocks!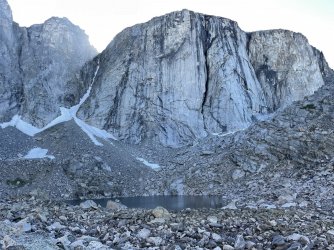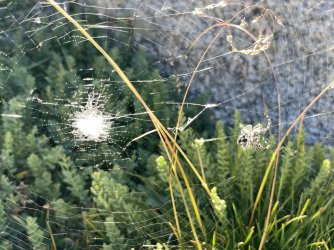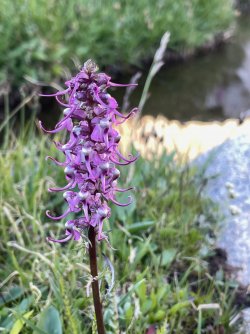 Our tent - night #2 with no rainfly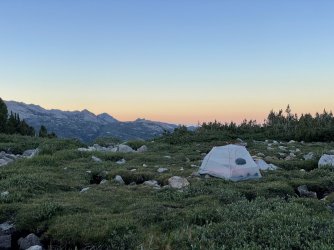 Day is almost done - looking east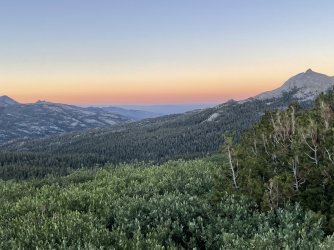 Day 4 - to South Fork Lakes
I love getting up early on these trips...
The mountain matches the tent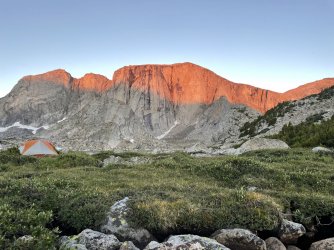 Another incredible morning of lake reflections - this is probably my favorite of all.
Had to make that one full-size. Too many other photos to make the rest full-size, so back to thumbnails now, even though I love these, too.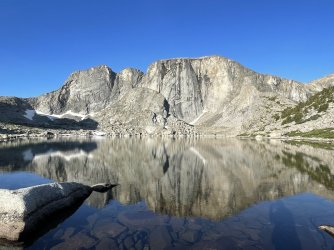 Heading down from Spearpoint, we enjoyed this waterfall in the woods.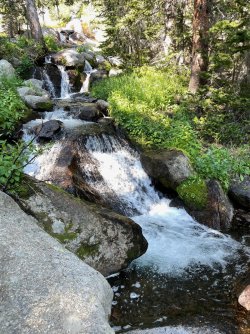 Unnamed lake - we called it Yellow Lily Lake - it was full of beautiful flowers on the lily pads.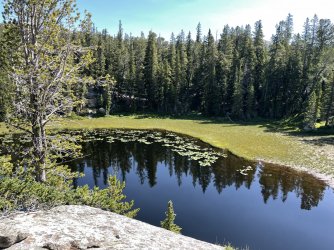 South Fork Lakes area was stunning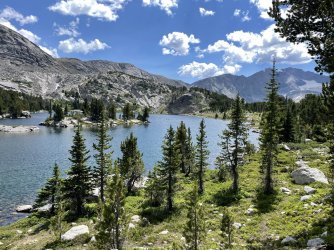 After setting up camp, we went to the base of the waterfall. So fun to explore that and return to camp around the far side of the smaller lake.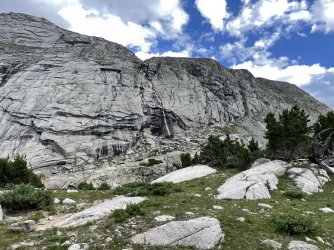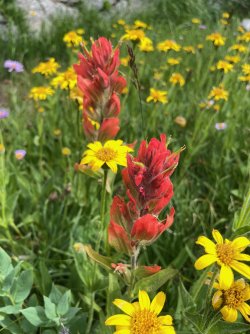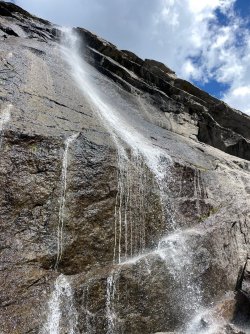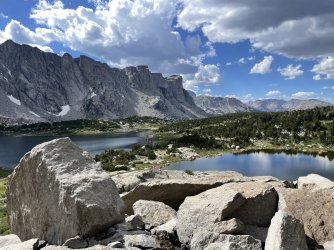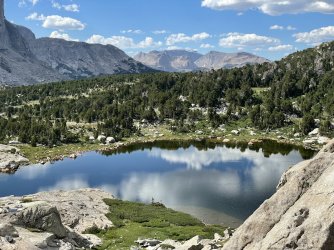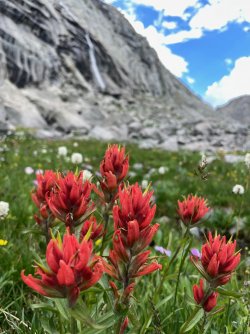 In Michigan, bluebells bloom in May. Fascinating that these bluebells were just opening in mid-August!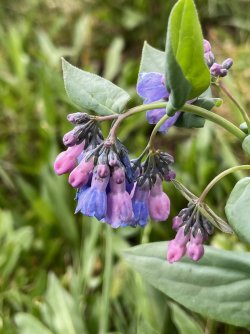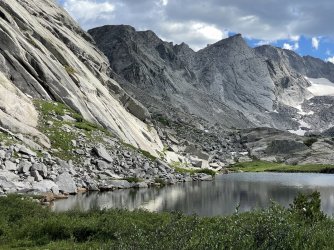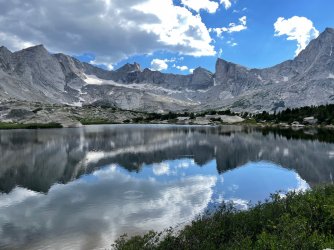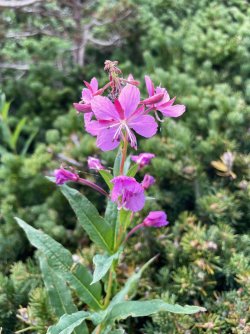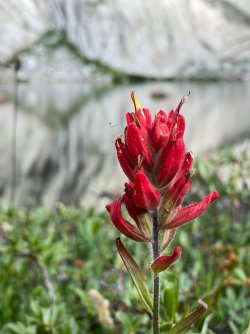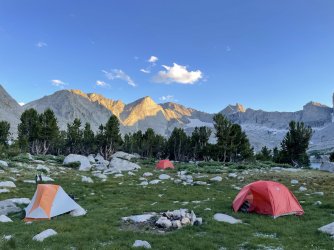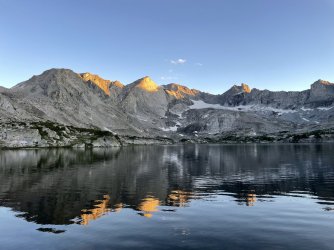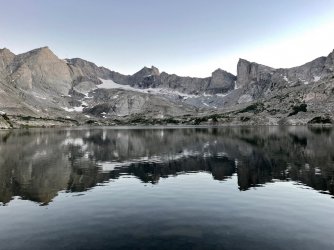 Day 5 - to Bear Lakes
More glorious reflections in the early morning.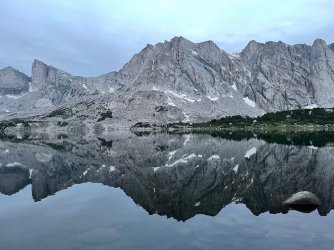 I took a screenshot of this pano, since the original file was too big.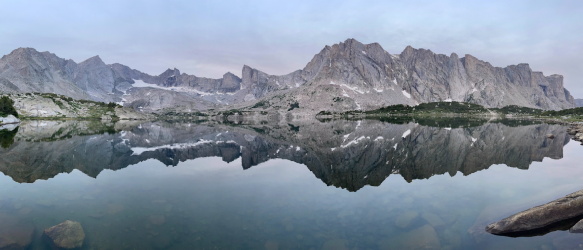 We headed up to Lizard Head Plateau using Pallister's route. Parts were a bit spicy! The views were magnificent for those of us who enjoyed looking down.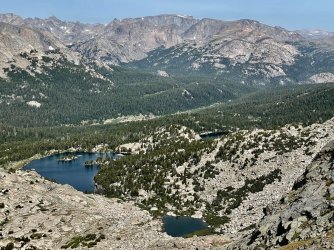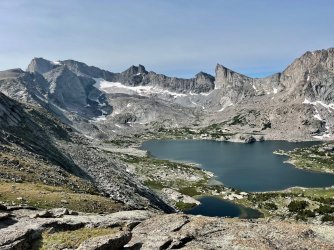 We had never seen this flower before.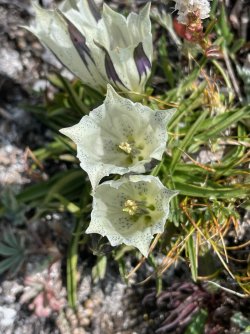 I was intrigued by an overlook of Cathedral Lakes from the eastern edge of the plateau that I had spotted on Caltopo. I was glad the weather was good and our group was up for a little extra walking. We stashed our packs, and it was nice to walk without the extra weight for a little while.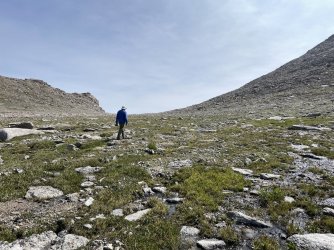 Almost at the edge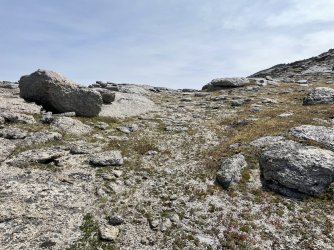 Thrilling to see the view!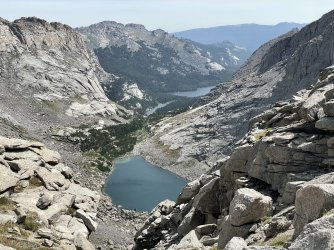 We lay on our bellies. (You might see my husband's blue shirt.) Better safe than sorry with that longgggg drop down.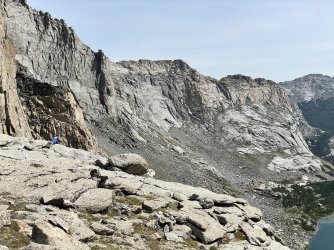 Other worldly scenery up there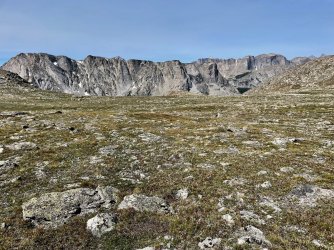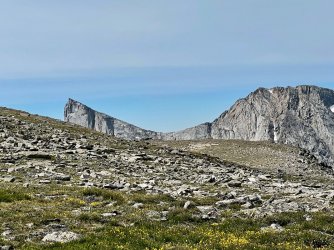 Along the stream that led to the waterfall we explored the previous day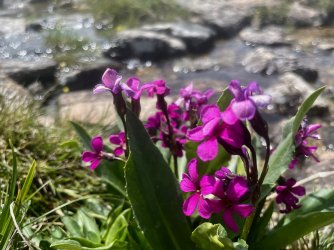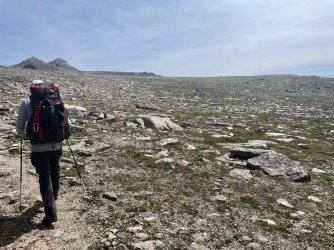 I love the PeakFinder app.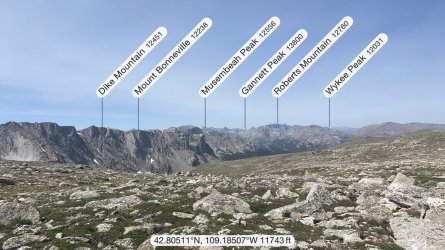 Starting to head down from the plateau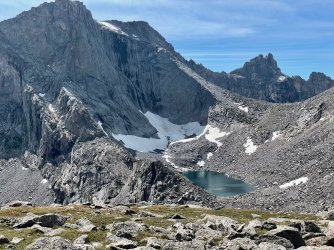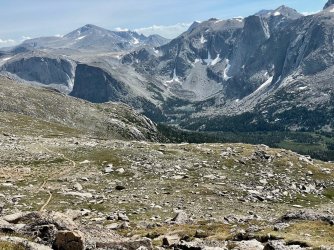 Upper Bear would be home for the night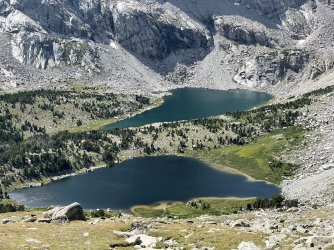 Day 6 - to camp in the woods above Lonesome Lake (plus exploring up to Cirque Lake)
It was super windy overnight and in the morning. With clouds coming and going very quickly, the lighting and views changed every few seconds.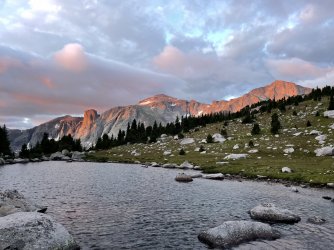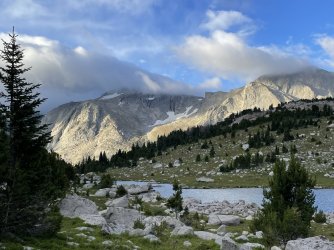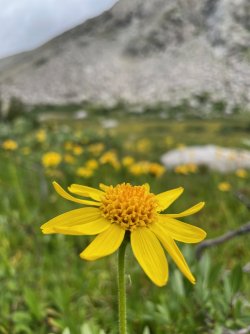 We figured out why it's called Lizard Head Peak. From this angle, you can see the oval eye and the snout (facing left).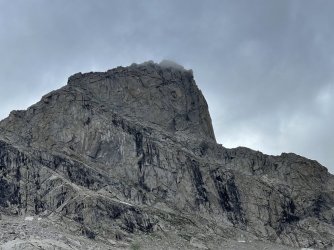 Pingora and Lonesome Lake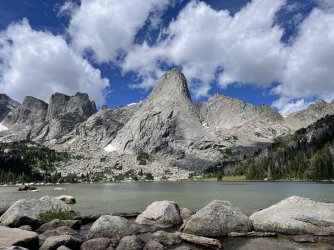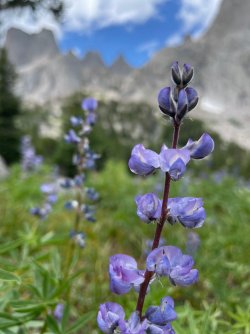 After setting up camp, we hiked with light packs to Cirque Lake via the climbers' camp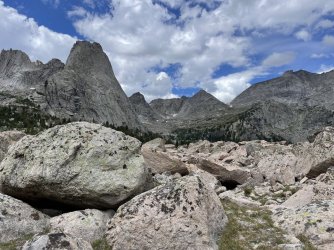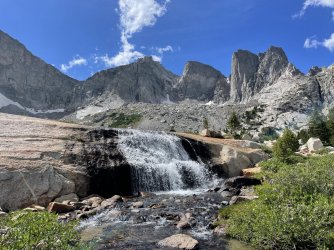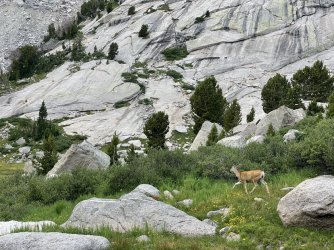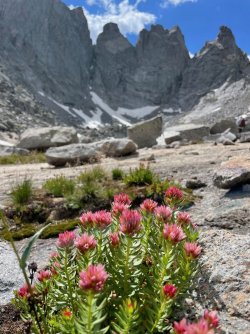 We renamed Overhanging Tower the Sorting Hat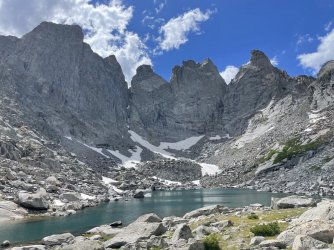 Only saw these one place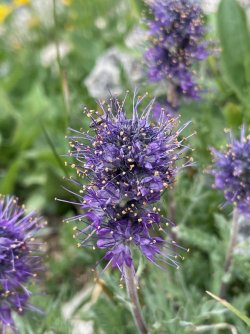 Looking back from the base of Pingora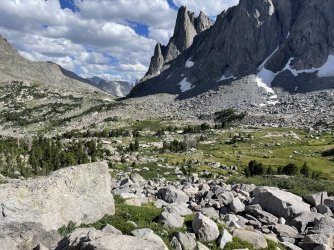 Evening entertainment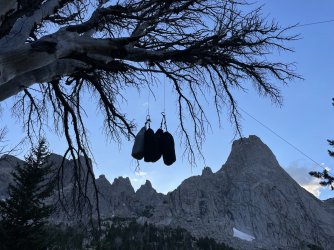 More evening entertainment - watch this...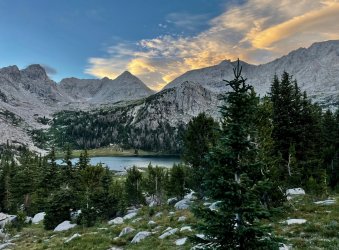 turn into this...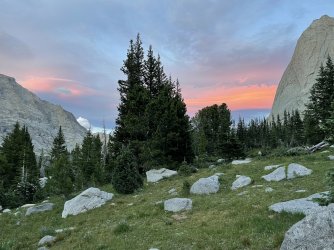 Day 7 - out Big Sandy
Early morning views still fabulous on the final day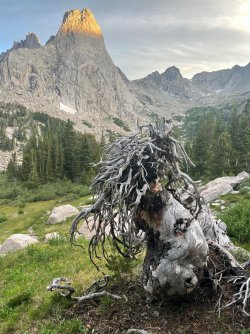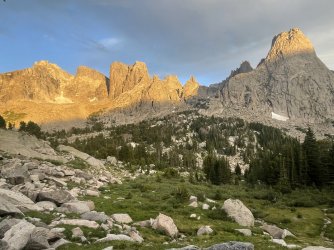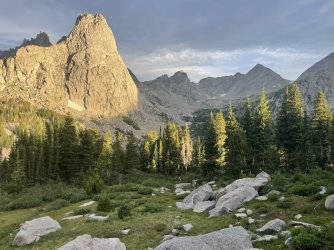 Warbonnet through the trees behind our tent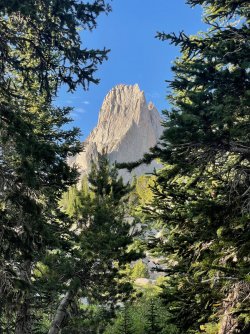 On the other side of Jackass Pass - Arrowhead Lake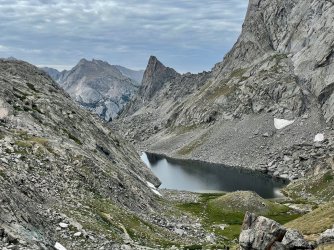 North Lake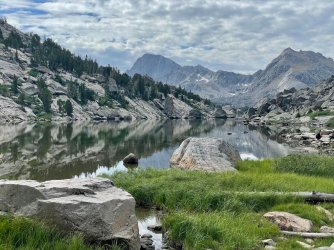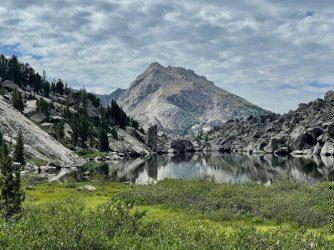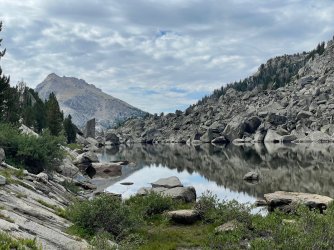 Big Sandy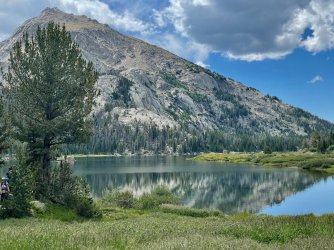 last lake reflection of the trip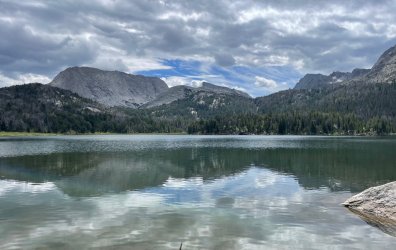 Still a few more flower shots, though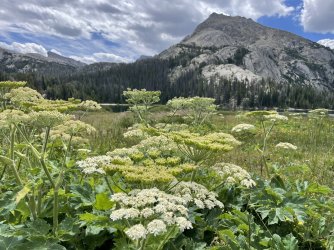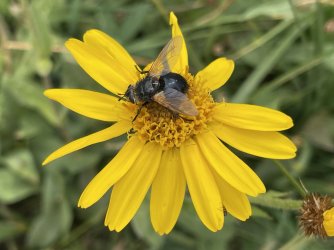 Near the end - excited to finish but very sad to leave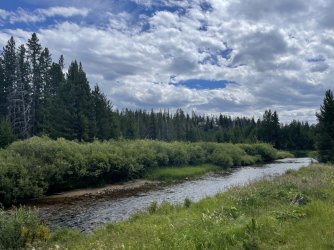 Last edited: