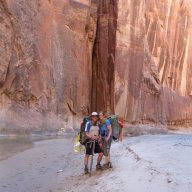 Joined

Dec 5, 2017
Messages

535
Update..woke up to 67 degrees here in Austin metroplex…th front has arrived..down to 62 n 10 mph north winds …peoole all over here will be gettin out their down parkas..it th brisk, blustery north wind will lower temps throughout th day to and overnite low of 38!


Y'all stay warm n safe up there…while I chuckle at th knuckleheads down here freezin in 50 degree temps…

Happy trails to y'all!
I remember back in December 2020, my husband was considering a job in Houston, and I went with him to check out neighborhoods and schools. It was a gorgeous 40-degree morning with blue skies and sunshine. But the kids had indoor recess because it was too cold. We ended up in Michigan instead!