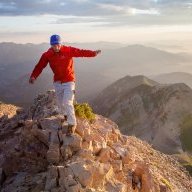 Joined

Aug 20, 2014
Messages

27
Here's a video from the trip:
I went out to Windy Lake over 4th of July weekend and the trip had left a bittersweet taste in my mouth...mostly bitter though...and stinging with mosquito bites. We drove up Christina Lake Road, which turns out to be quite a rough one - glad we had the Jeep. We fished Atlantic Lake, and caught as many fish as we could make casts, and schwacked it on up to Windy Lake. When the wind did stop, the mosquitos came in droves. More than any I've ever seen - I had hundreds on me at a time, and that is WITH some fierce repellent. Hiking out in the Uintas and Boulder Mountains I am used to mosquitoes...but not like these ones!
We spent the night, and then deemed the location inhospitable to humans and hastily retreated to the confines of our vehicle and subsequently our cozy home. That's just how it goes sometimes...
Here are some pics from the trip:
Departing the trusty vehicle:
Nice views at Atlantic Lake:
Fast fishing at Atlantic Lake:
Arriving at Windy Lake:
Windy Lake at the end of the day:
Featured image for home page: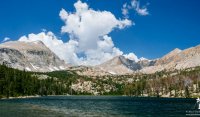 Last edited: