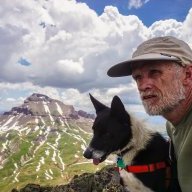 Joined

Mar 6, 2014
Messages

560
Last week my wife and I did a trip to the Winds. I dislike hiking on trails; and can't do out and backs. I know, I'm pretty picky. But at least this makes trip planning more fun.
We hiked one-way from the west side to the east side. At the exit point we had hidden a couple of bikepacking rigs so we could ride around the mountains back to the car.
From Big Sandy I endured 6-7 miles of trail (that I'd done 3 times before.. horror!) but after that the remaining backpack segment was either on unmaintained paths or off trail. The exit was near Fiddler's Lake.
We traversed six passes (Temple, Coon Lake, Mountain Goat, Roaring Fork 1 and 2 and Cony Saddle) and climbed three peaks (Nystrom, Wind River and Cony).
The bike ride back around was probably more challenging than the hike as first there was private property, later big thunderstorms and trails only on the maps but not on the ground. We tried to avoid the straight, wide, mood killing Lander Cut-off road by staying up higher in the foothills. We had to unload the bikes and ferry our stuff across both the Sweetwater and Little Sandy.
On the way up climbing Nystrom deep in a trail-less talus field at 12000' my wife saw a torn-off bony snout of a canine, complete with yellow fangs, bloody moist nose and shredded skin. The rest of the animal was nowhere around. Just this grisly remain, locked in a snarl, relatively fresh and incredibly disturbing looking. We later learned of the two mass shootings occurring this same day.
On a lighter note the mosquitoes are bad but not horrible right now. They are completely gone below 9500' in the areas we were in. Wildflowers are incredible - it's like summer just hit the high country. Afternoon anvils developed every day, but mornings were consistently safe.
All images with iPhone XR
5
by
jan nikolajsen
, on Flickr
15
by
jan nikolajsen
, on Flickr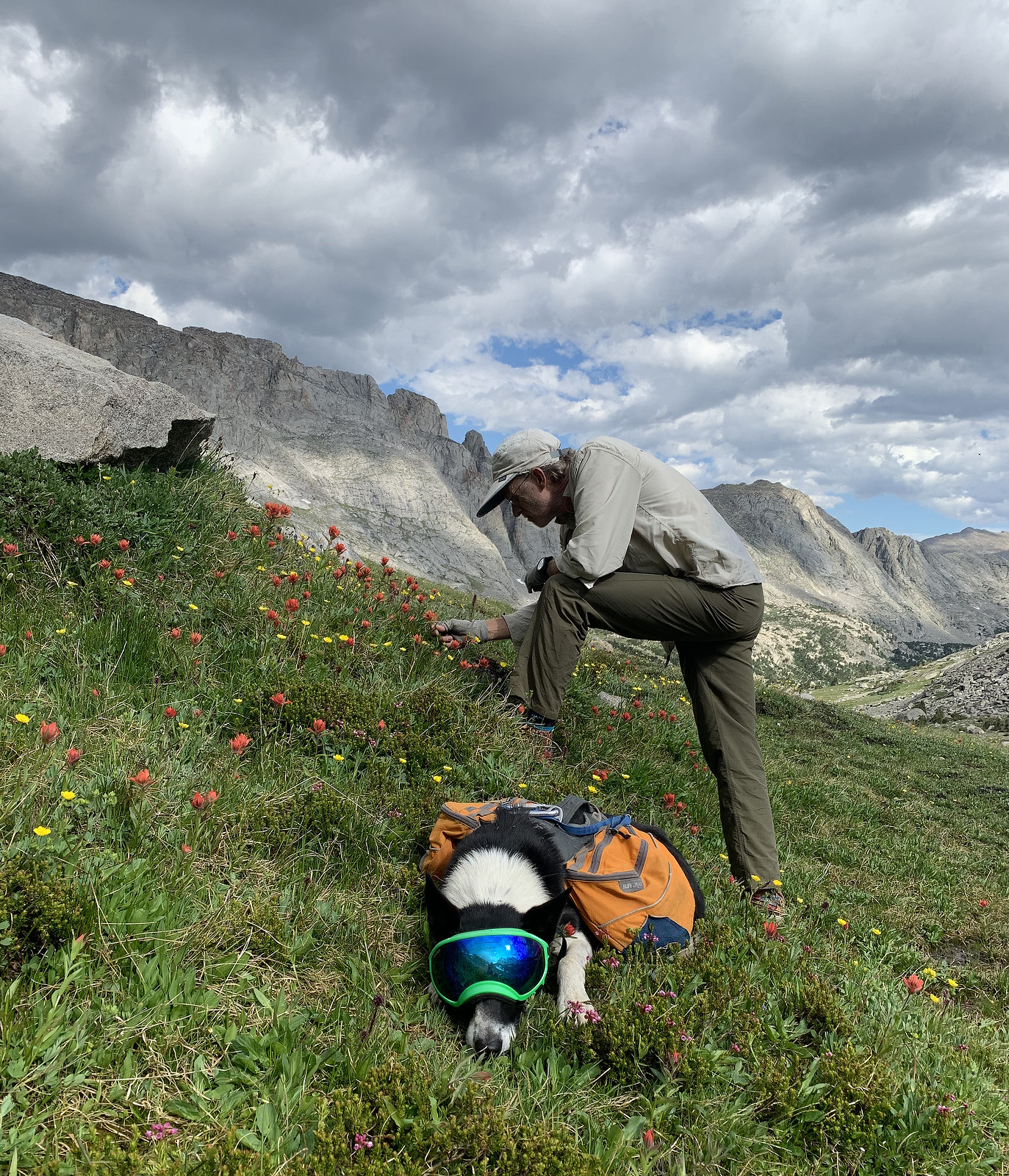 7
by
jan nikolajsen
, on Flickr
2
by
jan nikolajsen
, on Flickr
10
by
jan nikolajsen
, on Flickr
11
by
jan nikolajsen
, on Flickr
6
by
jan nikolajsen
, on Flickr
12
by
jan nikolajsen
, on Flickr
Last edited: