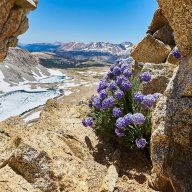 Joined

May 16, 2016
Messages

1,170
9/1 - 9/5/21 (4 nights)
2021 Bag Nights: 24
I drove up from Colorado to the Scab Creek Trailhead. The weather forecast said 50% chance of thunderstorms for the next couple of days. There were waves of rain on the highway, but everything looked good as I got closer to the trailhead.
I got my pack situated and headed up the trail at about 3pm. It was hot and dusty and the clouds were gathering. I spoke to one dayhiking local who was prepping for hunting season and then did not see anyone else for the day.
Entering the wilderness
Not long later, the sky opened up, the lightning was followed almost immediately by thunder right over my head. I looked for a campsite but couldn't find anything that was flat-ish, everything I found looked like it was going to end up flooded. So, I kept moving down the trail. I eventually found a spot right off the trail next to Little Divide Lake.
The rain stopped long enough for me to set up camp and for a brief moment the sun poked through the clouds. This pause lasted just enough for a couple photos and then more rain. I crawled into my sleeping bag and fell asleep for the night.
The next morning started nicely but the forecast still called for thunderstorms in the afternoon.
Elk?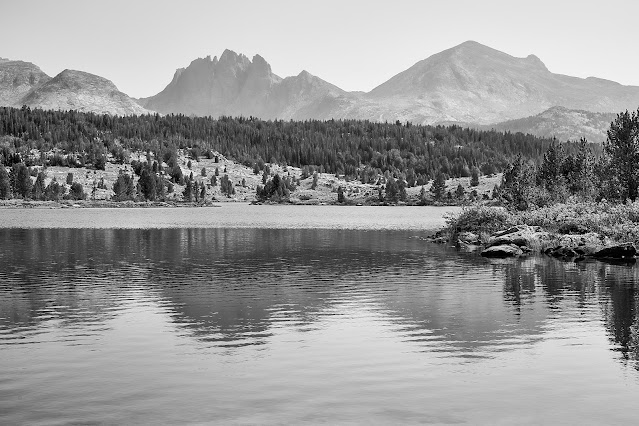 A little rain came through around noon and then the sky started looking ominous about 3pm so I started looking for a campsite. I wandered off trail a bit towards a promising looking lake and found a perfect site. I got setup just in time and the sky opened up for a couple of hours, eventually stopping about dinner time. The sky cleared for a bit, time for a couple photos and dinner and then the clouds came back and ruined the sunset.
Woke up to a beautiful morning, the goal for today was Europe Canyon. I made my way along the Fremont Trail until I hit the turnoff for Europe Canyon.
Cell phone pano near Pipestone Lakes
Medina Mountain (?)
I set up camp in Europe Canyon and headed further up the canyon to explore a little bit.
Looking down from the outlet at Long Lake
Long Lake
Geologically interesting rock, there are at least 3 or 4 different kinds of rock lumped together, but I don't know enough geology to identify the pieces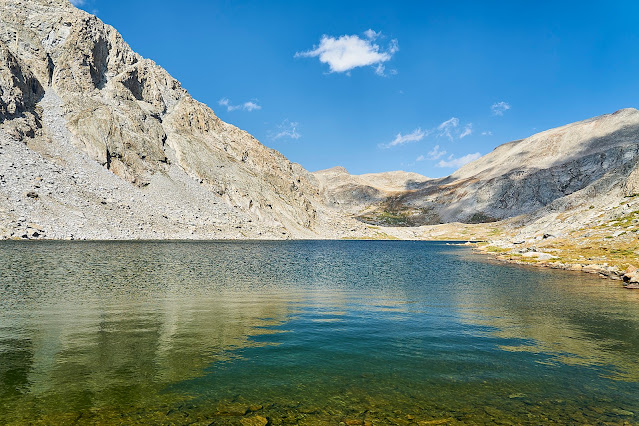 Most of the flowers were gone, but there were some scattered around
Europe Canyon is beautiful
Evening light
Next day was cross country towards Halls Lake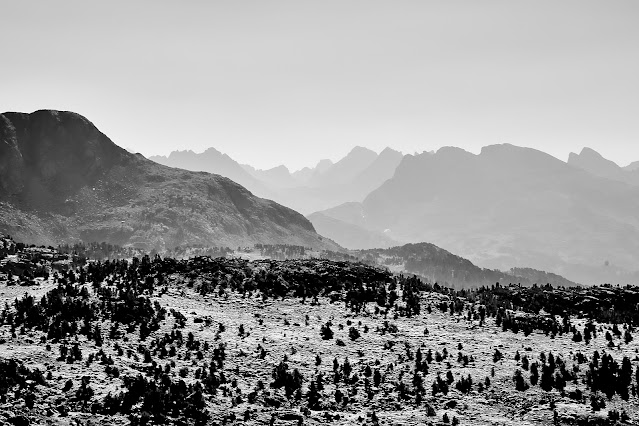 From Halls Lake, I made my way towards Middle Fork Lake. My cross country route ran me into the trail below the lake and I made the decision to head down vs up so I never saw Middle Fork Lake.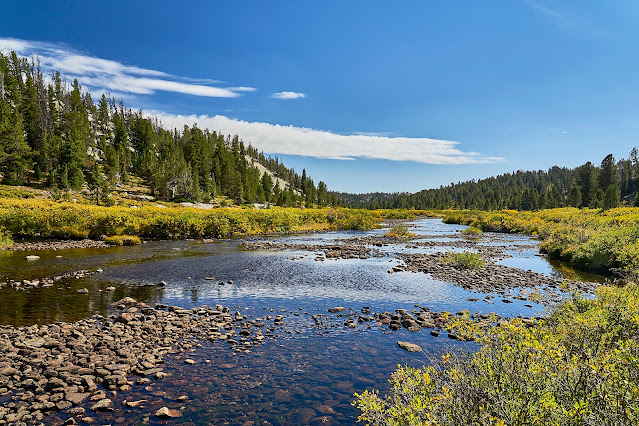 I decided that I would set up camp near Dream Lake with a potential view of the stars
Not enough clouds to make an interesting sunset
but the stars were pretty
Then around Dream Lake and across the plateau between Dream and Raid Lakes. I liked the look of this giant rock, I think it might be a glacial erratic, but again I don't know enough about geology to be sure.
Looking east from the plateau
Old cabin looking towards Bonneville Basin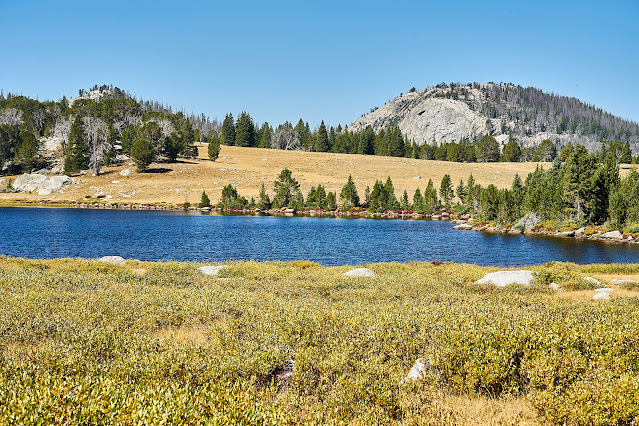 I headed back towards Monroe and Divide Lakes on a trail that is mostly vanished under downed trees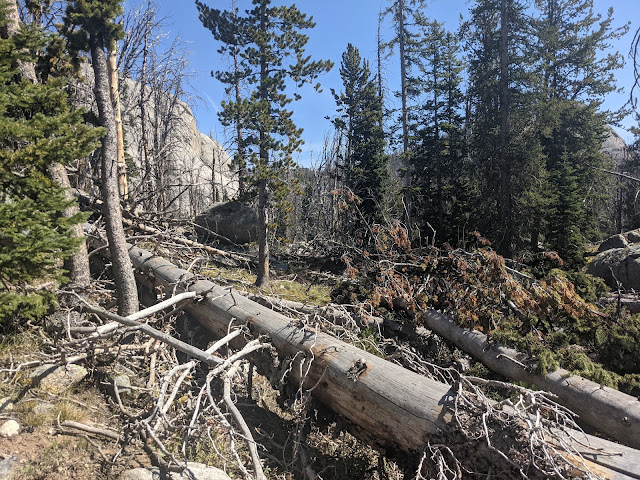 It came and went for a couple of hours and at one point, I was glad to have GPS on my phone. It ended up being a long couple of hours.
Eventually I ended up on the trail near Monroe Lake and made my way over to Divide Lake.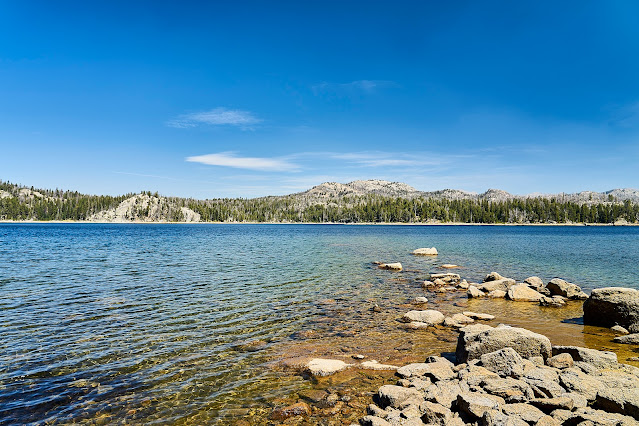 In between Divide Lake and Little Divide Lake was this small canal/channel in the side of the hill, very clearly man-made, but no idea what for?
As I was getting close to the trailhead I spooked this bird (pheasant?)
and then not long later this tiny snake.
Back to the car and then drive up to Pinedale. I found a place for the night at the
Jackalope Motor Lodge
. It had only been open for a couple months with new owners and ended up being a great place to stay for the night. Laundry, burger and beer, and a good nights sleep and I was ready for part two of my trip.