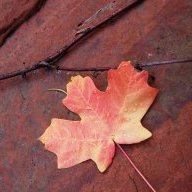 Life really is better Here
.
Joined

Apr 20, 2013
Messages

1,278
Continued from Wind River Range- Part 1, Cirque to Shadow Lake
If you are up for more... well here is part 2.
Rain had come in the wee hours of the morning, but broke up at dawn.
Mist rose from the lake and danced in the breeze across the water. I played with this one in NIK, just for fun.
A few moments of glass-like stillness.
We decided to leave for Pyramid Lake. An excellent choice.
A normal pattern of rolling afternoon storms, followed by sunshine gave us a beautiful afternoon at Pyramid Lake. We ate lunch on a sandy beach, napped in the tent as hail and then grapple pelted down to the sound of thunder, and then soaked up sun on some choice pieces of granite. Eventually we wandered up to a nearby pond, scaring up a single buck- the only large mammal we would see all week.
Pyramid lake
Meadows and peaks near camp
With the combos of storms and sunshine there was an afternoon cloud show
A view over a pond, back towards Shadow Lake and the Cirque
Pyramid after one of the afternoon showers of grapple.
Mammatus clouds over Mt Hooker
The view as we sat down for dinner.
Incoming.

Dinner was enchilada soup and rehydrated frijoles, topped with some fresh tortilla chips, guacamole, and cheese. As we were finishing dinner the storms were gathering around us, and we hit the tent right in time... as the hail pelted down.
Just like the first night, the clouds were too thick for a good sunset, but there were mere seconds of deep color.
The wind over Geikie churned up some awesome clouds
Another early bedtime (ie before 11pm) brought me awake at 330am, my nose breathing the cold air from the partially opened door of the tent... tents are a bit too stuffy for me at times, even with the vents open, and bugs were minimal. The sky was clear and the stars were astounding. It was the Perseid's meteor shower, and from my limited view I saw several meteors within a few seconds. I woke up my friend and we slipped out into the frosty meadow, plopped down on our camp chairs and watched stars fall all around us in constant streaks of light, some even reflecting off the lake.
After an hour, we were sufficiently frozen, and the eastern sky was warming just enough to start to drown out the stars, so we went back to bed.
I took a couple shots, as I was on my last battery and conserving. There are two satellites in the photo, but there is also what is most likely an iridium or maybe even a camera anomaly... however, I will call it a shooting star. It is about the 10 o-clock position in the photo.

Not sure what was causing the purple on the LH side. Whether it is stray light or heat. Never had a problem until this trip with it, and it was cold- below 30d...
This was the best day. We were up early and I wandered alone for a while, taking a bath and then soaking in the sun alone. Breakfast was a treat of orange juice, still slightly frozen. I had used the OJ to keep some other food cold.
Then we were our way to East Fork Valley, aka Desolation Valley... Ambush, Raid and Bonneville Peaks. No one had camped overnight at Pyramid, in fact, we had only seen two couples who were on their way out the day before. Solitude and beauty.
A nice spine of peaks
Again, several times this day, we were distracted by flowers, rocks, clouds, cliffs, lakes and everything that we walked by.
We hit the final cirque as a brisk wind started picking up. We had a lunch of tuna on crackers... the Thai flavor was especially good, and some Pineapple hi-chews.
The clouds raced overhead, increasing in intensity and darkness. Reminding us of our distance from camp.
Still, we had time to be distracted.
Even some stacked shots and panoramas cannot do justice to the scale.
We climbed around a little on the way back.
Once back at camp we dodged a few thunderstorms, and decided that after dinner we would make up a few miles and leave us with a little less for the hike out. From here we were really at the tail end. Too bad we didn't have another few days, or even better weeks.
During dinner two ladies came up the trail and asked where they were. I instantly felt bad, the initial little climb up to Pyramid sucks... "Pyramid Lake" I said. They had missed the turn to Hailey Pass. With only a couple of glances and a remark about the beauty they turned around.
We soon left Pyramid, and I longingly looked around before heading down the trail.
We made good time and after crossing the Washakie, we soon found a good place up high to camp. The hill was covered in tons of old scat, coyote probably... pretty sure there are not any wolves this far south, but it had a great view of the meadows and valley below.
Fields of gold... a few songs from Sting played in my head all night after this.
The sun was setting on our trip.
The night was pleasant and calm. We did slip out again near 2am to watch a few shooting stars, but nowhere near the number we had seen the night before. Early the next morning we were on our way, eating up the slog as we dropped to the trailhead, our stomach's set on some Banh Mi as a victory dinner.
Farewell to Geikie, Ambush, Raid, Bonneville, Tower, Hooker, etc...

Happy Trails.