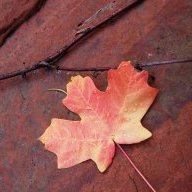 Life really is better Here
.
Joined

Apr 20, 2013
Messages

1,169
Shadow Lake.
In early August a few years of waiting came to fruition in a big way.
Sometimes I plan a trip down to every detail. For this one, we had a few possibilities, but except for a desire to get up into the Left Fork Lakes area and an open midweek timeframe, this trip was largely unplanned. We ended up doing a low-key, pretty common loop. The weather was not a surprise and overall was a special kind of perfect.
The only thing that was actually planned was the food. Almost every trip I try something special to eat or drink, and this trip had a few of those.
If you want to ignore the commentary and just see the sights in this report, then I am cool with that.
The drive in. Hours of backroads, rigs and antelope, before the peaks grew closer.
We headed first for Big Sandy. Clear waters and easy hiking.

Time passed much slower than these cascades where we stopped for some Lolokai Hi-chews, fresh from my wife's trip to Hawaii (The link between these two trips was important... she does not backpack and sometimes complains that I travel for work and then also disappear for days at a time into wilderness... she spent 10 days in Hawaii without me... so no complaints about this trip...it is called leverage
)
The wind was picking up as we hit Big Sandy. We wandered the shores for a little while, the cobwebs of work life and other stress were finally feeling cleared out, or perhaps blown out as the clouds raced overhead.
Time to decide where to go.
The decision was easy. It was windy, but not stormy and we had made good time. I had wanted to spend a night up Deep lake and near Temple, but since it was a Tuesday we hoped the crowds would be less and we could get to the Cirque and then head elsewhere for the rest of the week.

These would have to wait for another trip.
We were being whipped around a lot by the wind as the Cirque came into view.
Instead of going up Jackass, we cut across to look for a place to stay the night. You can see the trail up Jackass on the right side of this photo, more like a gouge than a trail. the faint line climbing to the left is what we took.
You can see my buddy leaning back into the wind. The gusts added extra spice.
We got some water and sporadic sun, here by Arrowhead.
I love being able to "see" wind as it races across lakes.
So spectacular.
We had dinner at Hidden Lake, the little turquoise gem on the left. I will not attempt to name the peaks.
After finding a secluded campsite, tucked down in some tumbled boulders and looking back up at Warbonnet, we pulled out the supplies for dinner and went boulder hopping. We had only had some donuts at 5am for breakfast, then snacks for lunch and it was well after 5pm... my stomach grumbled.
Hidden Lake.
Beauty.
Dinner was tortellini, swimming in home-made sun-dried tomato pesto, italian blend cheese, salami, bacon bits, sliced green olives, and a little extra butter for good measure. After dinner we just sat there in silence for long minutes at a time just taking in the granite, silence broken only by random gusts of wind and a few minor rock falls behind us.
I watched the clouds race overhead.
Back at camp the sunset threatened to be nothing, but for literally one, maybe two minutes, there was a little bit of color, then only grays and blues.
We were in bed early with full stomachs, which meant I was up early as the billion stars, in a now mostly clear sky, were winking out as they were drowned by the slow warming of dawn. I watched the headlamps of climbers as they picked their way first to Pingora, then up her granite sides.
On our way to Texas Pass.

As we climbed we were distracted for over an hour by countless bouquets of color. We soaked up some sun as it warmed up and just enjoyed it.

We hit the pass nicely warmed up, but as we broke out a lunch of pastrami and a wedge of dill pickle, wrapped in a tortilla with a bit of mustard, we were soon in our windshirts.
Looking down the other side.
When we rounded the corner, this view smacked me in the face.
and kept coming...
We hit Shadow Lake so early in the afternoon that my friend wanted to keep going, but I had taken a single look at the view and was not budging. We wandered a bit, setup camp, and were contemplating a dip when a stray storm passed overhead.
Dinner was Pho ramen with a little fresh basil and the last of the pastrami covered with a healthy dose of hoisin and sweet chili garlic sauce.
Absolute awe.
(and I got myself in the panorama)
Sunset.
We watched the colors disappear and the reflection of the moon play on the waters of Shadow Lake, talking long into the darkness. I did not bring a tripod, but instead was helping my friend figure out some night shots. I eventually propped my camera up on my gloves and took this noisy attempt.
to be Continued...